No cable television or video games sidetracked Patrick Johnson when he was growing up in Pendleton County. Most days he would race from school to the banks of the Licking River where he would go birding or fishing or play with his dog in the woods. That, he said, is where he developed a deep reverence and passion for the natural world. So it probably wouldn't surprise too many people to hear that Johnson recently represented the United States as a delegate to the United Nations Convention on Biological Diversity in Hyderabad, India.
The University of Kentucky senior was one of three student delegates sent to the international conference by SustainUS, a nonprofit organization that, according to its website, seeks to empower young people and advance sustainable development. The other two delegates came from Penn State University and the University of San Diego.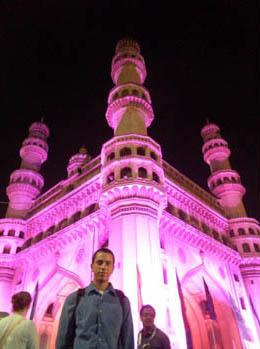 "I've mainly focused on local and state issues as a youngster and throughout my time so far at UK," said Johnson, a natural resources and environmental science major in the College of Agriculture. "But I grew very interested in international environmental policy, so I wanted to try to find a way to attend a United Nations convention."
He believes his summer internship with the Sonoran Institute in Tucson, Ariz. where he contributed to an economic evaluation study of the Colorado River Delta, contributed to his being chosen as a delegate. Formally and informally, through the convention's side sessions and assemblies, Johnson shared his ideas and research experiences with delegates from all over the world. Only four countries' governments were not represented at the convention, one of which was the United States.
"So we, as a youth nonprofit from the United States, were in some ways representing the U.S. at this conference," Johnson said.
The UN has declared this the Decade on Biodiversity and has set up 20 targets to be met by 2020. Called the Aichi Targets, they fall into five strategic goals: address the underlying causes of biodiversity loss; reduce direct pressures on biodiversity and promote sustainable use; safeguard ecosystems, species and genetic diversity; enhance the benefits derived from biodiversity and ecosystems services; and implement changes.
Johnson was fascinated by policy discussions between convention delegates, and as a member of a nongovernmental organization, he was able to participate in interventions, where delegates are given five minutes to offer suggestions for text revisions to the policy under discussion.
"Our conversations, the things we brought to the table, were discussed in the same light as the things being brought to the table by different countries," he said.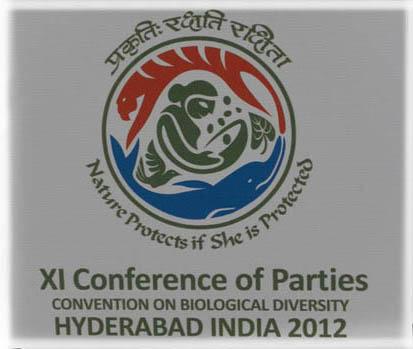 One particular discussion on biofuels stuck in his mind,  in which Ethiopia, Brazil and Bolivia spoke against biofuels because of their impact on food crop production and the deforestation of rain forests. Canada and Norway were on the other side of the issue.
"Just the opportunity to see that conversation and to understand—well, I think sometimes in the United States we don't really understand the impacts our decisions are having around the world," he said.
Johnson, who will graduate in December, is looking ahead to graduate school in either Oregon or Idaho, where he can concurrently obtain both a law degree and a master's degree in water resources. He hopes to practice water law.
"It's a very intimidating issue, because there are a lot of problems," Johnson said. "When you go to India and see the water quality issues there, and you go to the Southwest and see water quality issues there, and then you see the water quality issues that are occurring here in Kentucky, it's overwhelming."
But Johnson paraphrased environmental writer Wendell Berry.
"He always says that the problem with environmental activism or the environmental movement is that everybody is trying to save the world. But if you pick your river—whatever your river is—and you focus and pour as much passion and vigor as possible in that, then if everybody saves his or her river, the world is a better place. So I'm trying to figure out where my river is right now, and when I do, I'm going to work like heck to try to save it."
Contact:
Contact: Patrick Johnson, 859-620-7784