Take a little seed money, a creative notion, mix in a few coaches, a dedicated teacher and add some enthusiastic fifth-graders. Voila! Batty the bat goes to school. Or at least he does in the pages of the identically named book Christina Anderson's fifth-grade class at Caverna Elementary wrote, published and sold last year.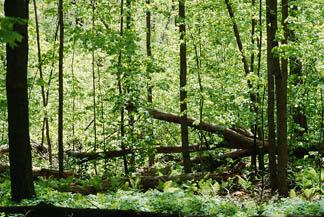 This year, her class of 24 students sent Batty flying, in the aptly titled sequel, "Batty the Bat Learns to Fly." It's all part of a project called Entrepreneurship for Literacy, an idea spawned by fellows of the Kentucky Entrepreneurial Coaches Institute.
The institute is the University of Kentucky College of Agriculture's model program that encourages an entrepreneurial culture in tobacco-dependent counties. KECI's objective is to promote diversification of the economies in these counties by training community leaders to become effective coaches who will provide support for potential and existing entrepreneurs.
"My colleagues and I believe that if we invest in rural lay leaders – providing them with new skills and knowledge and expanding their network base – they can significantly influence cultural, political and economic changes in the region," said Ron Hustedde, KECI director.
A $5,000 KECI mini-grant provided the seed money for the first year of the project. As part of their training as coaches, fellows in the program had to work together on a local problem.
"It (the project) had to be about entrepreneurship, and it had to tackle a problem," said Bonnie Burnett, a KECI fellow. "Reading is the biggest problem I can see in Hart County. So what do you do that teaches reading and makes money? Write a book."
Caverna draws students from Hart and Barren counties. The KECI fellows from Barren, Hart, Marion, Warren and Washington counties, who included Burnett, Tim Auch, Shawn Malloy, Karen McGinn and Ken Russell, approached Caverna Elementary School Principal Nathan Wyatt with their idea for a book-writing project that was to be self-sustaining and continue year after year.
"He (Wyatt) was wonderful," she said. "We had terrific support. They had a website up immediately."
Wyatt connected them with Anderson.
"We've been very blessed to have the perfect person for this project," Russell said. "She understood what we were trying to do with this. She is very enthusiastic about the work."
During the first year of the project in 2011, Anderson used the e-Discovery Challenge model to teach her students about entrepreneurship. KECI fellows developed the curriculum, which provides teachers with the tools to teach entrepreneurial concepts.
"We know small business creates 50 percent of the jobs in this state and in the nation," Hustedde said. "We also know that 75 percent of new wealth creation comes from entrepreneurs, from innovators. They find new markets or new services, new products, new niches, and that leads to wealth creation. I think we can't ignore that, and we need to provide people with the skills they need—the younger, the better."
In the process of writing their book, the students had to extensively research bats—a major part of their region's culture and environment, living as they do above one of the greatest cave systems in the United States. Joe Forsythe and Peggy Nims from the American Cave Museum in Horse Cave spoke with the students about bats and bat rehabilitation, and other visitors spoke to them on a variety of subjects, including writing, illustrations, publishing, managing a business and bookbinding.
Last year's students remembered what it was like to enter kindergarten on the first day and transferred those collective memories to Batty as he went off to start his fictional education in "Batty the Bat Goes to School." The 2012 fifth-grade class expanded that research and their notion of what it means to be a bat.
"The research gave them ideas on how to incorporate their newfound information, so the bat is going to act like a bat in the book," Anderson said. "Batty the Bat is going to learn to fly alone this time. We're going to talk about the concepts of habitat, flight and flight speed, echolocation, what they hunt for and how their bodies are adapted to do the things they do. All those things are going to be represented in the children's book, 'Batty the Bat Learns to Fly'"
The students had become so enthralled with bats by the end of the project that they decided to donate part of their profits to the Bat Rehab Center located at the American Cave Conservation Association in Horse Cave.
"Joe Forsythe's bat rehab program is the only one like it in the state," Anderson said. "Since our book is about bats, we want to raise awareness because of the white-nose syndrome that is killing bat populations. And since our school is only nine miles away from Mammoth Cave, it's near and dear to our hearts to make sure our bats are protected there."
For many of the students, this was their first taste of philanthropy, something that statistics show is common among small-business owners.
"Entrepreneurs tend to stay in their community. They share, not only their wealth – they spend more locally – but they also employ local people. And in terms of philanthropy, they tend to give more to the local community," Hustedde said.
A publisher from Maryland handled the printing of the first book. Costs were $6 per copy, each of which was sold for $8. This year's class decided to use a local publisher to print "Batty the Bat Learns to Fly," which will not only keep money in the community, but also reduce production costs. After a charitable donation, all profits will be folded back into the project to keep it sustainable for future classes of fifth-graders and future books in the "Batty the Bat" series.
"Part of our original plan was to take some money and throw a pizza party for the kids," Auch said. "The kids voted against that. They wanted the money to stay in the program. They wanted the money to go to the bat museum…. It's one of those things that you're going to be proud of the rest of your life."
Contact:
Ron Hustedde, 859-257-3186