LEXINGTON, Ky., —For students returning to school or just starting their college careers, the fall semester may look different than they were expecting. Yet, for many of those students, the first in their families to enroll in college, the opportunities for success are still out there, and professors, administrators, staff and even nonprofits are available to help them succeed.
Though Chrissy Herren was the third generation in her family to get a college degree, she became fascinated by the challenges first-generation students face. She said she felt a connection to those students through her grandmothers, who were both the first in their families to attend college. When the University of Kentucky graduate student in community and leadership development wrote her master's thesis, she focused on doing qualitative research on first-generation students.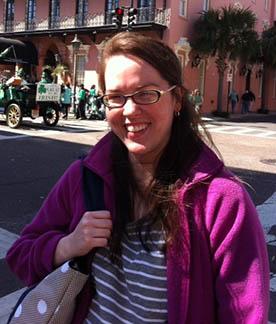 "After I got my degree, I wanted to establish a nonprofit to help first-generation women go to BCTC (Bluegrass Community and Technical College), UK and Transylvania," she said. "Because there is such a need, and there's not enough scholarships out there or mentoring for that demographic, I decided to pursue it."
Her "pursuit" turned into First Generation Women Achievers of the Bluegrass, a nonprofit organization she runs with her mother, Susan Herren, that provides mentoring and financial support for such things as books, computer/materials, study abroad and internships.
To Chrissy Herren, the mentoring is every bit as important as the scholarships the organization awards.
"We are very keen on making sure all of the applicants get mentored," she said. "A lot of them need the extra help when they get to a university."
Students entering college often find they have a lot to learn in the first year, and the learning curve covers more than classwork. Mastering study and time management skills and meeting financial obligations can overwhelm even the most dedicated student, and sometimes more so for those who are the first in their family to attend college. Many have to work full-time or part-time, and that takes them away from their studying and from campus activities. There are also the minutiae that need to be mastered: cover letters, resumes and dressing for success.
Carmen Agouridis, associate dean for instruction in the UK College of Agriculture, Food and Environment, said the college carefully tracks retention rates of its students. First-generation students tend to complete their degrees at lower rates than the general student population. When under-represented minority students are added to the equation, they are at an even higher risk at not completing their degree.
Ken Jones, extension professor in the University of Kentucky Department of Community and Leadership Development said there are good reasons for this.
"If you're the first in your family to go to college, you're dealing with the fact that no one you have immediate access to can tell you what happens the first day or explain those financial papers you get in the mail," he said. "Another thing that first-generation students encounter is sometimes having to deal with the guilt of leaving home. In the literature I've seen, a lot of those students tend to go back home and not finish because that is one factor."
Organizations such as Herren's can help first-generation students persevere through some obstacles. UK and the College of Agriculture, Food and Environment also provide assistance. At the university-, college-, and department-level, faculty and staff offer counsel to help these students succeed and finish their degrees. The college is committed to an inclusive learning environment, where diversity, equity and inclusion are valued and all individuals can fulfill their highest potential. Programs such as Minorities in Agriculture, Natural Resources and Related Sciences, which is run through the college's Office of Diversity, provides students with an important support network and empowers them to succeed academically, personally and professionally.
Despite the challenges resulting from the COVID-19 pandemic, Jones, who was Herren's graduate advisor and now sits on the board of directors of First Generation Women Achievers of the Bluegrass, encourages students to look at the long view.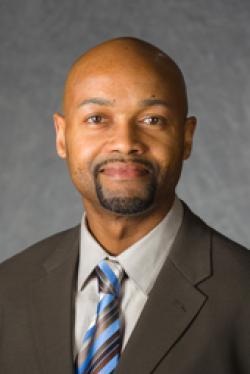 "Things are already tight for everyone, and I think a lot of people are going to ask themselves, 'Is it worth it?' Make sure you're looking at all of your options, but any time you can advance your skills and your education, take the opportunity to do so, even though it may look very bleak out there right now," he said.
Agouridis said the college recognizes that helping these students can make a real difference in their futures. Out of the many services it offers, one of the first that students can encounter is the Belle C. Gunn First-Year Living Learning Program. An on-campus residential program, it introduces freshmen to the interrelated systems of food, economics and environment in a community-like setting with others who share their interests.
"Students in a living learning program are being retained at significantly higher rates than if they were living on campus, and particularly when compared to students living off campus," Agouridis said. "We are also seeing a difference in grade point averages in the college between LLP students and non-LLP students. I think a lot of it is because of the support network the students have access to."
This fall, the college is going to pilot a math academic preparation placement, which gives students the ability to focus on the skills they will need for their major requirements.
"Math is one of those topics students sometimes get really fearful about. I think one of the challenges with math is in seeing how it's relevant to what you want to do with your life," Agouridis said. "We're going to pull examples from our different programs to show how math skills would be used in soil science or animal science, for example. Hopefully, students can see how they can use these math skills across different majors."
In addition, academic coordinators and faculty advisors are available to work one-on-one with students.
"Our college really shines at the personal touch. We say we're a big family, and we really live it," she said. "When we had to transition our courses to online this spring because of the pandemic, the response of advisors was immediate. They were already reaching out to students and seeing how they were doing, checking in on them with their classes, but also just saying, 'How are you feeling? How are things at home?'"
To learn more about how the College of Agriculture, Food and Environment supports students, visit https://students.ca.uky.edu/. More information about MANRRS is available at http://diversity.ca.uky.edu/programs-and-events/manrrs, and information about First Generation Women Achievers of the Bluegrass can be found at https://www.firstgenwomenbg.org/.