On any typical Friday, Cathy Howell can be found at the farmers' market in McKee. She'll be handing out recipes and giving tips on how to prepare the produce that is heaped on tables around her. She might even have a few samples of her own cooking to share. Just to wet your whistle and make you want to, in her words, "fix up a mess of beans" for dinner.

Howell, a food stamp nutrition and education program assistant with University of Kentucky Cooperative Extension Service in Jackson County, is an enthusiastic supporter of the Farmers' Market Nutrition Program. The federally-funded program connects farmers and their locally-grown produce with eligible individuals who are at risk for dietary deficiencies.

"It's a really good thing for our community. Really good," she said. "For our farmers and for our seniors and for our WIC (Special Supplemental Nutrition Program for Women, Infants and Children) moms, it's a really good program."

Howell should know. She and Jenny Yarbrough, Jackson County Expanded Food and Nutrition Education Program assistant, are two of the many locally familiar faces across the state introducing this program to citizens who can benefit from it. Extension offices help promote the program, encourage participation by farmers and register seniors. (WIC participation is handled through each county's health department.) The program is federally funded and state managed.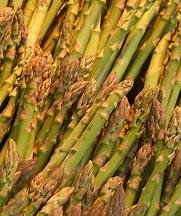 The Farmers' Market Nutrition Program is intended to raise awareness and sales at local farmers' markets, encourage the use of local produce and teach people to eat a healthy diet. Each participant is given $20 in checks that can be used to purchase raw, fresh fruits, vegetables and cooking herbs. Non-Kentucky grown products, such as oranges and bananas, are not eligible. Products may not be processed or prepared in any way.

Unprocessed foods and those that may be unfamiliar can be intimidating to someone who isn't accustomed to spending a lot of time in the kitchen. Howell has had young mothers approach her with questions ranging from what to buy to how to prepare it.

"Thankfully, UK provides market fresh recipes for us to reference, and Jenny (Yarbrough) is an excellent cook," Howell said. "She compiles handouts of different recipes that we distribute each week. We have also been hosting canning workshops so we can teach how to preserve the bountiful harvest for enjoyment later in the season."

By being present at the farmers' market and, in Howell's words, "showing little bitty techniques" such as how to clean and snap beans or how to prepare a simple squash casserole, participants are provided with more than a one-time meal. They're given knowledge that will stay with them long after the vouchers have been spent.

The Farmers' Market Nutrition Program has made a difference for many of the participants. Cynthia Sullivan, WIC Program nutrition education coordinator with the Kentucky Department of Public Health said participants talk about how their diets have improved as a result of the program. 

"They love the fact that they're able to take their children to the local farmers' market to select fruits or vegetables and to provide those fruits and vegetables for their children throughout the summer," she said.

For a farmers' market to be accepted into the program and be able to accept nutrition program checks, it must be listed with the Kentucky Department of Agriculture and the market must have a variety of fresh Kentucky-grown produce throughout the season. Interest among farmers has steadily grown over the decade the program has existed. Currently 51 farmers' markets around the state are authorized to accept nutrition program checks. There are 30 more on the waiting list. 

"The farmers are ecstatic about the program," said Jessica Anderson, development coordinator for the farmers' market nutrition program in the Kentucky Department of Agriculture. "We went, in one year, from having 400 or 500 farmers to 800 farmers. So they're really excited."

Becoming an approved farmers' market is a highly competitive process because of the limited grant money, Anderson said.

"There's only so much money that we have (from the U.S. Department of Agriculture) that we can give to these markets," she said. "So they need to let me know that they are a really strong market and that they can provide ample enough produce for both seniors and WIC to be put on the program."

Farmers' markets interested in becoming involved in the Farmers' Market Nutrition Program can contact Jessica Anderson at the Kentucky Department of Agriculture at 502-573-0282.
Contact:
Cathy Howell, 606-287-7693, Jessica Anderson, 502-573-0282, Cynthia Sullivan, 502-564-3827, ext. 3856