A workshop aimed at helping people in the Ohio River Valley become better stewards of their forest resources will be Saturday, March 31, at the Higher Ground Conference and Retreat Center in West Harrison, Ind. Forestry and wildlife experts from Kentucky, Ohio and Indiana will be on hand during the daylong workshop for woodland owners and others interested in forest and wildlife topics. 

The 2007 Ohio River Valley Woodland and Wildlife Workshop, spearheaded by the Cooperative Extension Service of the University of Kentucky, The Ohio State University, and Purdue University, begins at 9 a.m. with a general session on one of the most serious threats to forest health – the emerald ash borer, an exotic beetle that has already killed more than 20 million ash trees in Michigan, Ohio and Indiana. 

The sessions that follow are grouped by tracts – a new owner tract, a wildlife management and enjoyment tract, a woodland investment management tract, and a hodgepodge tract. Most sessions will be indoors, but some offer participants the chance to go outdoors. Outdoor attire is suggested. 

"The focus of this workshop is to provide applicable and timely educational opportunities for woodland owners, from those who are just getting started to those who are looking for more in-depth information, and for those with an interest in wildlife," said Billy Thomas, Extension forester at the UK College of Agriculture and a presenter at the workshop.

A program for children in kindergarten through grade 12 is also scheduled.

"Participants are encouraged to bring the family," Thomas said.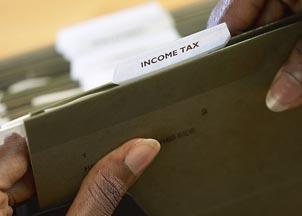 Among the topics covered during the event are tree identification, chainsaw safety, managing timber to maximize income, timber marketing, nontimber forest products, record keeping and taxes, white-tailed deer, control of invasive species, safe tree felling, and songbirds. 

"In addition to the wide variety of woodland and wildlife programs offered in this workshop, participants will have the opportunity to meet and interact with forestry and wildlife professionals from the Ohio River Valley area," Thomas said. "We encourage people to come with questions and leave with answers."

Doors open at 8 a.m. and sessions will conclude at 3:30 p.m. Cost is $30 for adults ($35 after March 22) and $5 for children. Lunch is included in the registration fee. 

Preregistration is required. To register online, go to http://woodlandstewards.osu.edu. Payment should be sent to Historic Hoosier Hills RC&D, 1981 S. Industrial Park Road, P.O. Box 407, Versailles, Ind., 47042. Make checks payable to Historic Hoosier Hills RC&D.

For more information, contact the UK Cooperative Extension Service, Department of Forestry, at 859-257-7597.
Contact:
Billy Thomas, 859-257-7597