99th annual 4-H Teen Conference draws more than 500 participants
99th annual 4-H Teen Conference draws more than 500 participants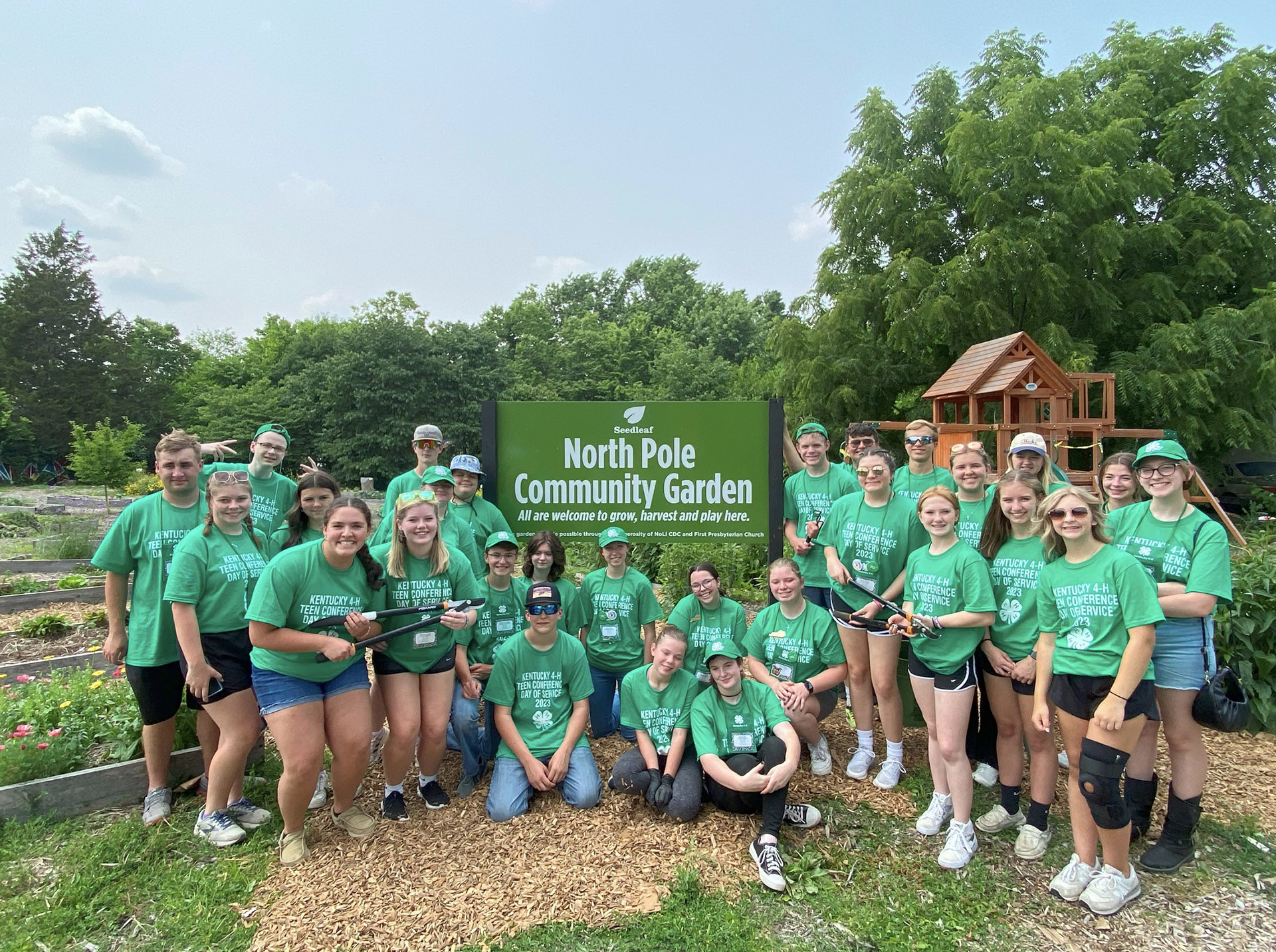 Published on Jun. 30, 2023
LEXINGTON, Ky.—
The University of Kentucky hosted the 99th annual Kentucky 4-H Teen Conference June 13-16. Teen conference develops leadership and teamwork skills, improves communication skills, fosters civic engagement, expands knowledge and skills related to 4-H core content areas, creates a sense of belonging, expands social skills through networking and helps 4-Hers prepare for college and career.
Attendance this year reached 428 youth and 105 adults from 81 Kentucky counties. Event sponsors included UK Martin-Gatton College of Agriculture, Food and Environment, UK Cooperative Extension Service, UK 4-H Youth Development, Kentucky 4-H Foundation, Farm Credit Mid-America, Kentucky Soybean Board, Tarter and Valvoline.
4-H partnered with 27 different units and departments across the University for participants to gain six hours of educational content in a subject (major) of their choice. Youth engaged in hands-on lessons inside and outside of UK classrooms, showing them what student life might be like if they attended UK. The majors focused on agriculture, health, natural resources, expressive arts, family and consumer sciences, science, engineering and technology and communication.
Participants engaged in five hours of leadership development and service learning. Teen Conference organizers collaborated with more than 25 community serving organizations, donating more than 1,300 hours of service.
Also at the conference, the Kentucky 4-H Foundation awarded $20,500 in post-secondary education scholarships to 4-H'ers.