Agriculture, 4-H played big role in UK basketball player's early life
Agriculture, 4-H played big role in UK basketball player's early life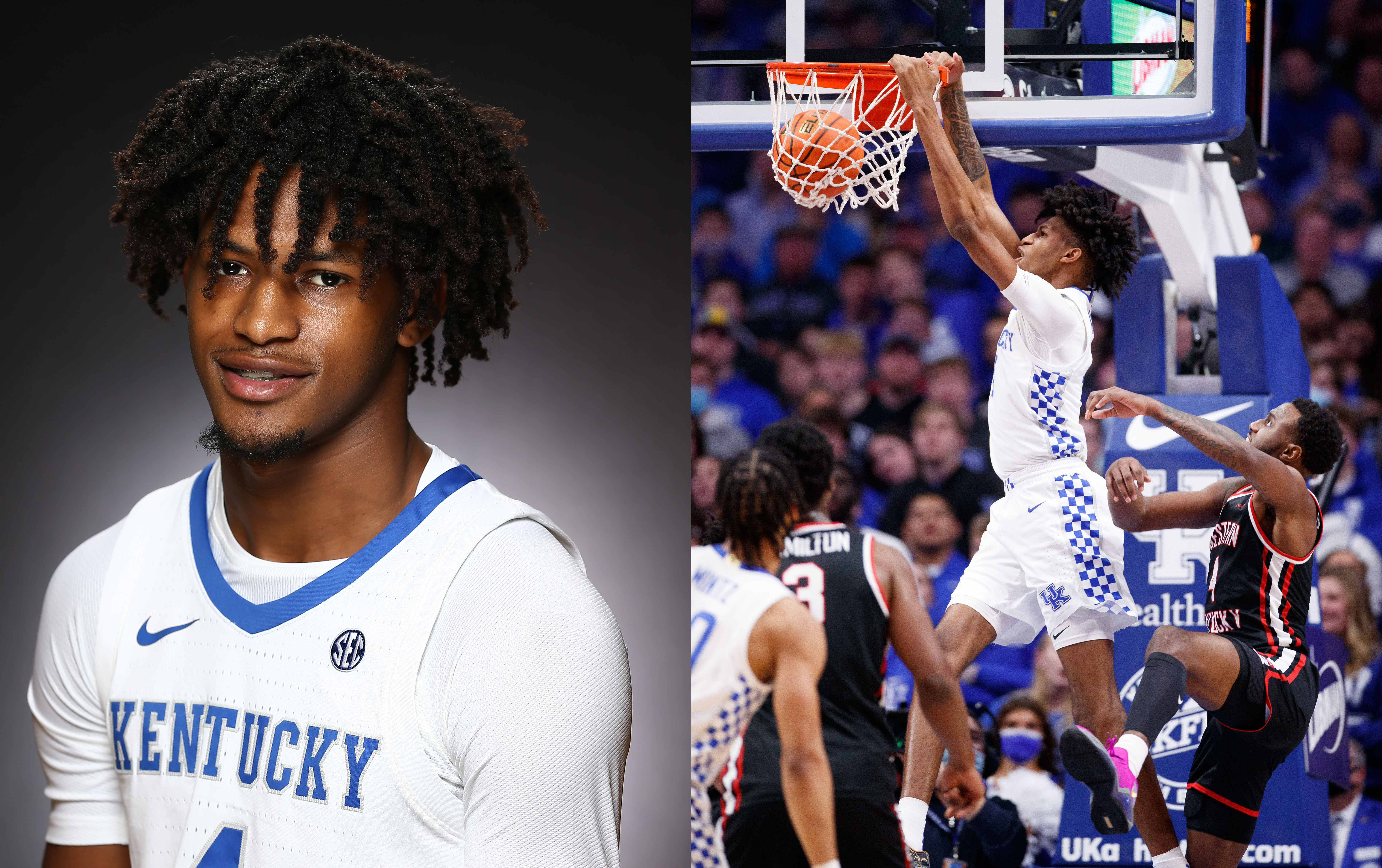 LEXINGTON, Ky.—
On the court at Rupp Arena, freshman forward Daimion Collins is known for his shot-blocking abilities. While basketball is his passion, the McDonald's All-American might be just as content riding a Tennessee Walking Horse outside the gym.  
Agriculture and 4-H had a big impact on Collins' upbringing. The Atlanta, Texas, native has fond memories of days spent with his cousins on visits to his grandma's farm.   
"My grandma raised chickens, horses and a garden," Collins said. "I grew up around agriculture."  
Collins especially enjoyed pleasure-riding the Tennessee Walking Horses at the farm. As he grew older, riding horses became his outlet and chance to unwind. 
"I had a couple of horses of my own, and I had cousins that rode too," he said. "We always had a good time. Riding horses growing up meant a lot to me because it was a chance to get away from everything going on in my life and clear my mind."  
As Collins' basketball stardom rose and he began to prepare for college, he started looking for ways to diversify his resume. At the suggestion of his mom, he joined Texas 4-H. One of his fondest memories of his time with the youth development organization was attending a 4-H camp at Prairie View A&M.  
"4-H helped me a lot," he said. "It can really help young people as they begin to prepare for their future." 
Collins' basketball talent brought him to UK, but when it came time to pick a major, he knew he wanted to be in agriculture. He ended up choosing agricultural economics in the UK College of Agriculture, Food and Environment at the suggestion of his academic advisor and is beginning to take classes in his major.  
While his basketball dreams already have and will likely continue to take Collins' away from the farm, he continues to relish the memories of his rural upbringing.
---
4 H Youth