Alfalfa Conference to focus on baleage for quality stored forage
Alfalfa Conference to focus on baleage for quality stored forage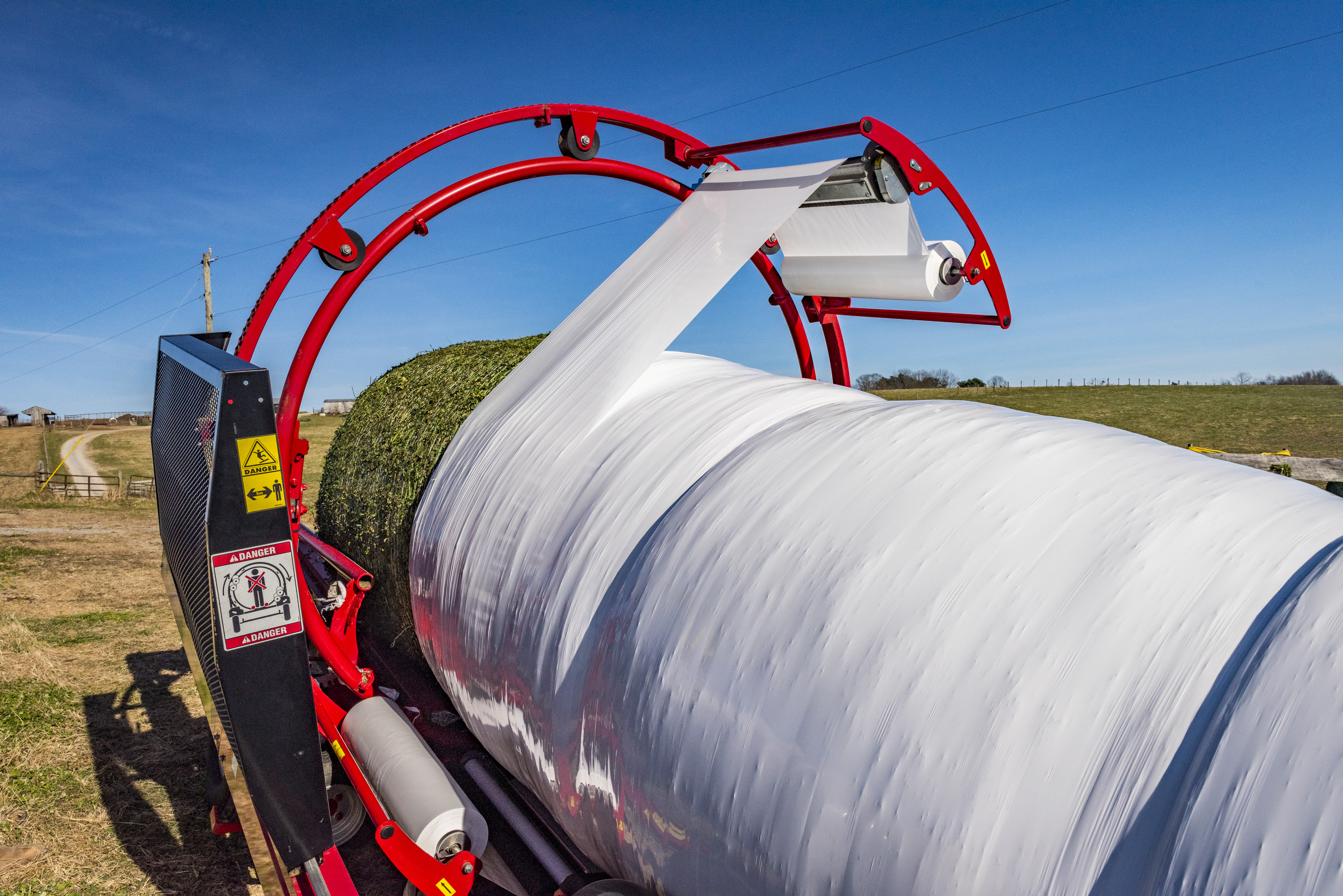 LEXINGTON, Ky.—
Baleage can help forage producers preserve the quality of all forages better than harvesting them as hay. This includes high quality alfalfa. During the upcoming 41st Kentucky Alfalfa and Stored Forage Conference, University of Kentucky forage specialists, Kentucky farmers and featured industry speaker Jessica Williamson will share how more forage producers can begin incorporating baleage into their operation. 
Williamson, an agronomist with AGCO, has extensive experience using baleage in her current position and as a former extension faculty member at Penn State University.  
"We are excited to have Dr. Williamson with us so she can share the results of her research and experience with baleage," said Jimmy Henning, UK forage extension specialist. "With baleage, we can make higher quality stored forage, especially with high quality species like alfalfa because the crop is baled moist, preserving more leaves. Baleage needs less drying time than haymaking to reach optimum baling moisture. Less drying time in the field means less chance for quality and yield loss due to weather." 
The daylong conference is from 7:30 a.m. to 3 p.m. CST Thursday, Feb. 24 at the Warren County Extension office in Bowling Green. It is hosted by the UK College of Agriculture, Food and Environment and the Kentucky Forage and Grassland Council. 
Educational presentations will include information on silage fermentation and additives, species and variety options, harvest timing and moisture determination, mowing and conditioning, insects, bale density and time of wrapping, and Kentucky farmer results using round baled silage. During a panel discussion, Williamson and Warren County producer Craig Cohron,  will share their experiences making high quality baleage. 
In addition to the presentations, the conference will include awards, exhibits and a silent auction. 
Individuals may preregister for the conference at http://www.kyalfalfa2022.eventbrite.com. Those who register before Feb. 17 may receive a discounted rate of $35. After Feb. 17, registration increases to $45. For an additional $15, participants can join the Kentucky Forage and Grassland Council. Those without internet access may mail registration and a check made payable to KFGC to Jimmy Henning, N-222D Agricultural Science Center North, University of Kentucky, Lexington, KY 40546-0091.  
The UK Forages website, https://forages.ca.uky.edu/ has additional information about the event. 
---
Crops
Events
Extension
Livestock