The Arboretum to celebrate Arbor Day April 30
The Arboretum to celebrate Arbor Day April 30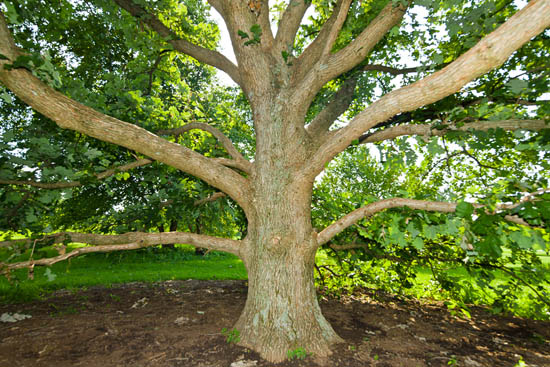 LEXINGTON, Ky.—
The number 25 is special this year. Not only does 2016 mark Lexington's 25th year to celebrate Arbor Day, but it is also the 25th anniversary of the founding of The Arboretum, State Botanical Garden of Kentucky.
With generous support from presenting sponsor, Kentucky Utilities Company, the culminating event of The Arboretum's annual month-long celebration, Party for the Planet, will kick off at 10 a.m. April 30 in the Pennyrile region of the Walk Across Kentucky with a proclamation by 4th District Council Member Susan Lamb and Tree Campus and Tree City USA presentations. The Glendover Elementary School Chorus will perform, and there will be an official tree planting ceremony.
As in the past, many kinds of native trees will be given away while they last. At the University of Kentucky Department of Agricultural Economics table, visitors will be able to participate in a monarch butterfly survey. For each completed survey, the UK Department of Horticulture will provide a milkweed plant to The Arboretum. The plant is crucial to monarch survival in this region, as the butterflies feed exclusively off milkweed leaves.
The event will last until 2 p.m. and will include free admission to KU Day in the Kentucky Children's Garden.
The Arbor Day event brings together experts on a wide range of subjects, including energy, the environment, invasive species, urban forestry, gardening, wild birds, butterflies and bees. Exhibitors from organizations and interests such as America in Bloom, Lexington Tree Foundation and Wild Ones will have information and knowledge to share with visitors. Children's activities will be offered in the Kentucky Children's Garden, including Leaf Magic, presented by the UK Department of Forestry.
"There will be an abundance of information that our guests can use in their home landscapes, as well as adding to their knowledge of Kentucky's natural areas," said Molly Davis, director of The Arboretum, part of the UK College of Agriculture, Food and Environment.
Other Arbor Day at The Arboretum supporters include sponsors Kentucky American Water Company; Lexmark International; Dave Leonard Tree Specialists; Lexington-Fayette Emergency Planning Committee; Lexington-Fayette County Environmental Commission; Lexington Tree Board; Braley Design; Community Tree Care Inc. and partners Ian Hoffman, Big Beaver Tree Service and Keep Lexington Beautiful Commission.
In case of rain, the opening proclamation will move inside the Dorotha Smith Oatts Visitor Center.
The Arboretum began in 1991 as a joint effort between the University of Kentucky and the Lexington-Fayette Urban County Government. It is located on the UK campus at 500 Alumni Drive and offers 100 acres of native plant collections representing the seven geographic regions of Kentucky, horticultural display gardens, trails, water features, native trees, the Kentucky Children's Garden and seasonal events. For more information about the Arbor Day celebration, visit The Arboretum website, http://arboretum.ca.uky.edu.
---
Environment
Events
Forestry