BAEGLS provides community for UK graduate students
BAEGLS provides community for UK graduate students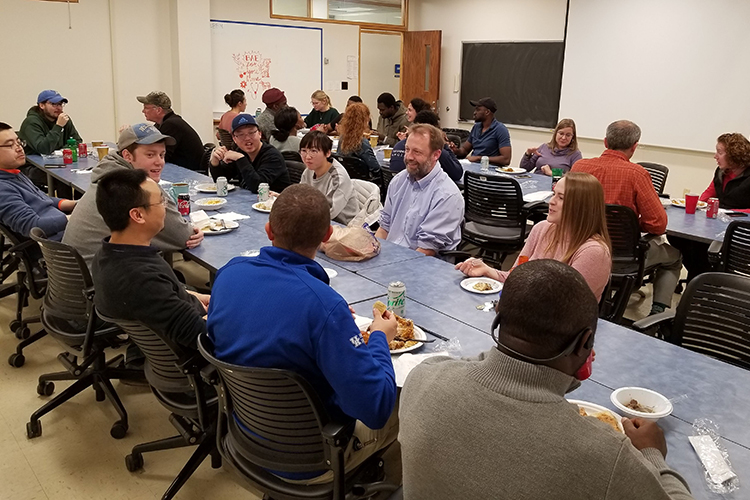 LEXINGTON, Ky.—
Moving to a new state and starting a new school can be a daunting task for many graduate students, especially if they go alone. The University of Kentucky Department of Biosystems and Agricultural Engineering created the Graduate League of Students to help ease that transition for their students and help them gain a sense of community while introducing them to potential future colleagues. 
Gabriel Abdulai was looking for community when he came to the UK College of Agriculture, Food and Environment and found it through BAEGLS. The post-doctoral student is a native of Ghana and came to the United States in 2016 to pursue a master's degree at the University of Missouri. He serves as the president of BAEGLS, because he knows how important it is to belong to a community and wants to make the transition easier for other students who may find themselves in a similar situation. 
"When I moved to the U.S., I felt like a lone ranger," he said. "As future researchers, we all tend to stay in our own silos. This group tries to bring graduate students together for camaraderie and professional relationships." 
The group was the idea of Karin Pekarchik, the department's senior extension associate for distance learning. She recognized that graduate students needed to have camaraderie with other students and to feel a sense of belonging within the department. She serves as the group's mentor. 
"We have a diverse student body, with very different support systems, expectations and backgrounds," she said. "By supporting the creation of a graduate student organization, the department has demonstrated its commitment to the professional development and personal success of each graduate student."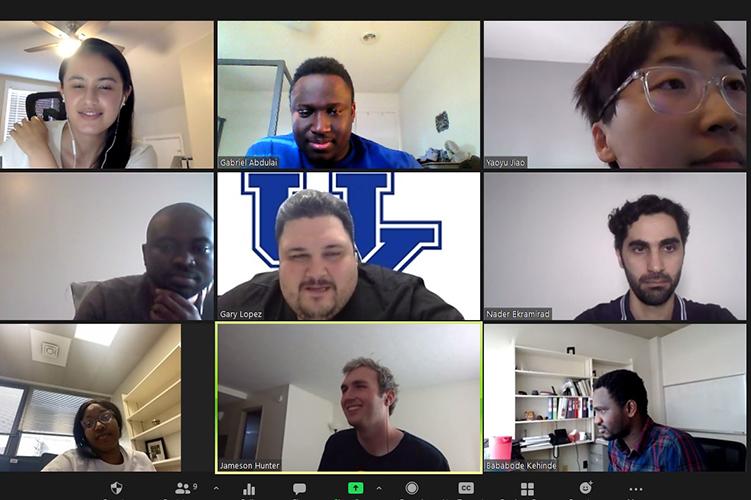 The group began meeting before the COVID-19 pandemic, and it has helped ease the chaos of the pandemic for the department's graduate students. The group meets every other week for a virtual event and an invited speaker. 
"The BAE Graduate League of Students is an asset to our department, with combined efforts from graduate students, staff and faculty to promote the success of our graduate students, while they are students and beyond," said Mike Montross, department chair. "BAEGLS fills a need in the department, and I've been impressed with the social and professional programming that BAEGLS leadership has initiated during the COVID-19 pandemic." 
BAEGLS is open to all graduate students in the department. Members of the group's executive committee are available to answer questions to potential and future students about the department and the greater Lexington area. 
"I enjoy BAEGLS, because you get to know people personally beyond their research project," said Toby Adjuik, vice president of BAEGLS and doctoral student. "It really helps break down barriers between us." 
---
Biosystems Ag Engineering