Book drive to benefit International Book Project
Book drive to benefit International Book Project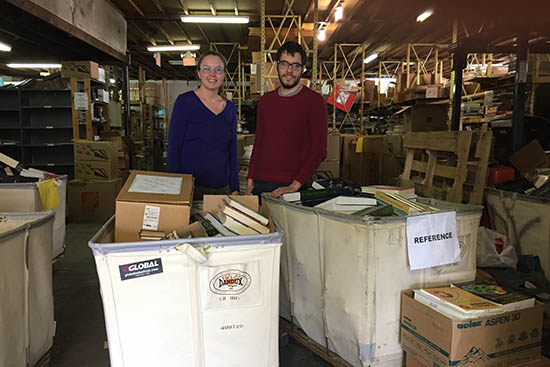 LEXINGTON, Ky.—
A book drive sponsored by the University of Kentucky Department of Biosystems and Agricultural Engineering's honor society, Alpha Epsilon, will launch on Feb. 1 and continue through March 30. The drive, with an eye toward promoting literacy and cultural understanding, will collect gently used books for the International Book Project.
This is the second year for the book drive. Last year's drive, which lasted two weeks, collected enough books to fill a minivan. This year, the organizers are expanding on their success with a much longer drive and by reaching out beyond the College of Agriculture, Food and Environment to also include the colleges of Engineering and Medicine.
The International Book Project was founded in 1966 by UK alumna Harriet Van Meter, who was struck by people's need and desire for books while on a trip to India. The project, which continued to grow long after her death in 1997, has distributed more than 6 million books throughout the world and the United States, sending both small, tailored shipments of a few dozen books to small organizations and sea containers of 20,000 books to organizations with larger capacity.
Though all types of books are accepted, medical, engineering and agricultural books are in high demand. Books must be in good condition; the International Book Project cannot accept books with torn or missing pages, broken bindings, excessive notes or highlighting or yellowed pages.
Those interested in donating books should contact Jian Shi, Alpha Epsilon's faculty adviser, at j.shi@uky.edu. He will arrange a date and time for students to pick up the books from donors who bring them to campus. If desired, donors can also drop off books at Lab 151 in the C. E. Barnhart Building. To make sure the lab is open, they should email Shi first.
For more information about the International Book Project, visit its website, http://www.intlbookproject.org.
---
Biosystems Ag Engineering
Events