CAFE's Pasternak named an SEC Emerging Scholar
CAFE's Pasternak named an SEC Emerging Scholar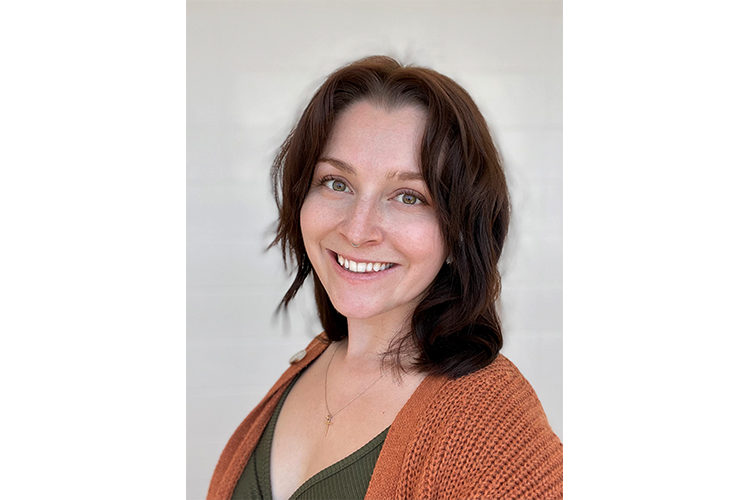 LEXINGTON, Ky.—
Nine University of Kentucky doctoral students and one postdoctoral researcher have been named Southeastern Conference (SEC) Emerging Scholars. The program provides professional development and networking opportunities for current doctoral students and postdoctoral researchers who are considering careers in higher education. 
Established this year by the SEC Provosts, the Emerging Scholars program encourages top scholars, with attention to those from historically underrepresented groups, to seek out employment and mentorship within SEC colleges and universities.
"We are very pleased to have our scholars participate in this inaugural year of the SEC Emerging Scholars program and congratulate them on being selected," said Martha Peterson, acting associate provost for graduate and professional education and acting dean of The Graduate School. "I hope they find it to be a valuable professional development experience and that the program succeeds in connecting our scholars to peers and leaders across the SEC institutions. Higher education will always need high-quality and well-prepared leaders and this workshop is a first step to ensure we train the next generation for success."
UK's SEC Emerging Scholars include:
Joseph Carlton Barry, a Ph.D. candidate in the UK College of Education Department of Educational Policy Studies and Evaluation. Barry's focus is in the policy and evaluation strand of the department's education sciences doctoral program. He holds a master's degree in disability studies, a bachelor's degree in intercultural communications and an associate degree in audio engineering. His research focuses on addressing diversity gaps amongst college faculty, specifically related to the existence of data, and, regarding disability, persons with disabilities, praxeological disability and related understandings. He has published and created both scholarship and musical works, and he is a decorated advocate for Black and Brown persons with disabilities. 

Makram Bou Hatoum, a civil engineer from Beirut, Lebanon, currently pursuing a Ph.D. in the Department of Civil Engineering in the UK College of Engineering, with an emphasis on construction management. His current research focuses on leveraging the use of technology on construction projects to benefit project teams and innovate industry practices. Bou Hatoum has worked on projects sponsored by the National Cooperative Highway Research Program and the Kentucky Transportation Cabinet, yielding several publications. In addition, he has assisted in teaching several construction courses and aims to transfer his research findings into innovative learning material that aligns with the future direction of the construction industry.  
Alyssa Donawa, a Ph.D. candidate in the Department of Computer Science in the UK College of Engineering. She works in the Network Reconnaissance (NetRecon) Lab under the supervision of Corey E. Baker, Ph.D. Donawa's research focuses on attracting and retaining users in medical mobile applications. She builds iOS applications that typically serve sparse and intermittently connected networks with low user densities. The applications will be used to gather results in a delay-tolerant opportunistic network, allowing patients and providers to communicate when internet is limited or nonexistent.  
Phyllis Johnson, a University Research Postdoctoral Scholar in the Department of Anthropology in the UK College of Arts and Sciences. Johnson earned her Ph.D. in anthropology from Vanderbilt University and her master's degree from the University of Tennessee. She develops and applies innovative computational methods to address difficult questions surrounding ancient economies, site formation processes and social structure. Her current research applies novel machine and deep learning techniques to the examination of stone tool production to illuminate ancient actors, such as commoners and women, who are often rendered invisible in the archaeological record. Johnson is interested in equity issues in research and education.  
James Murray, a second-year doctoral student in the Department of Educational Policy Studies and Evaluation in the UK College of Education. He earned his bachelor's degree in philosophy and religion from Hendrix College and his master's degree in journalism and mass communication from Point Park University. A philosopher at heart, Murray's research interests include ethically examining the need for more African American (descendants of American slavery) representation among faculty and students in institutions of higher learning and disaggregating Black racial data through ethnicity as a means for greater representation.  
Marlee (McCloud) Northcutt, a Ph.D. candidate and instructor in the Department of Hispanic Studies Department in the UK College of Arts and Sciences. Her research interests include 20th-21st Century Latinx and Latin American cultural production, media studies, gender and women's studies and digital feminist activism. She is currently working on her dissertation, which analyzes Latinx American women with high-profile public careers in politics, acting and Youtube, who use their mainstream social media influence to share their personal stories targeted at a younger audience, enter spaces that have excluded them and advocate for changes so the next generation does not face the same limitations.  
Anna Pasternak, a third-year Ph.D. candidate in the Department of in the UK College of Food, Agriculture and Environment. She is working to determine the establishment, distribution and density of tick species and the presence and distribution of common tick-borne pathogens in Kentucky. She works with the Kentucky Department for Public Health and partners with the CDC Southeastern Center of Excellence in vector-borne diseases. Pasternak also has interests in forensic entomology and environmental microbiology, and she aims to establish a career in academia where she has opportunities for research, teaching and extension that allow her to work to reduce tick-borne disease risks.  
Gavin Rienne, a graduate student in the Epidemiology and Biostatistics Ph.D. program in the UK College of Public Health. He is currently studying differential mental health outcomes of children in Texas after Hurricane Harvey. His research interests include investigating causal inferential application to real-world problems and novel statistical modeling and analytic methods to identify community-specific resource deficiencies and adverse health outcomes. Rienne is also an Agent of Change Fellow, an initiative to empower emerging leaders from historically excluded backgrounds in science and academia to reimagine solutions to complex global environmental health challenges.  
Brien Washington, a third-year therapeutic medical physics Ph.D. student in the UK College of Medicine. Therapeutic medical physicists assist radiation oncologists as experts in the physics of radiation therapy. His research focuses on investigating the clinic-specific uncertainties associated with one of the oldest forms of radiation therapy, brachytherapy; and more specifically the high-dose-rate brachytherapy treatments of the uterine cervix.  
Edric Winford, a Ph.D. student in the UK College of Medicine's Department of Neuroscience. He earned a bachelor's degree in biology from the University of Missouri-Columbia, and he currently studies in the lab of Florin Despa, Ph.D., who focuses on amylin dysregulation and how it contributes to neurodegenerative disorders. His research is focused on the role that astrocytes play in amylin dysregulation. Winford also has a passion for mentoring and teaching, and his career goal is to become tenure-track faculty in the field of neuroimmunology/neuroinflammation to contribute scientifically and mentor undergraduate and graduate students.
Each SEC member selected up to 10 participants for the first workshop, which took place virtually this week at Louisiana State University.
For more information, visit www.thesecu.com/news/sec-provosts-establish-emerging-scholars-program-for-future-faculty/.
---
Awards
Entomology