Cattle producers can find answers about feeder calf grades and pasture management at upcoming events
Cattle producers can find answers about feeder calf grades and pasture management at upcoming events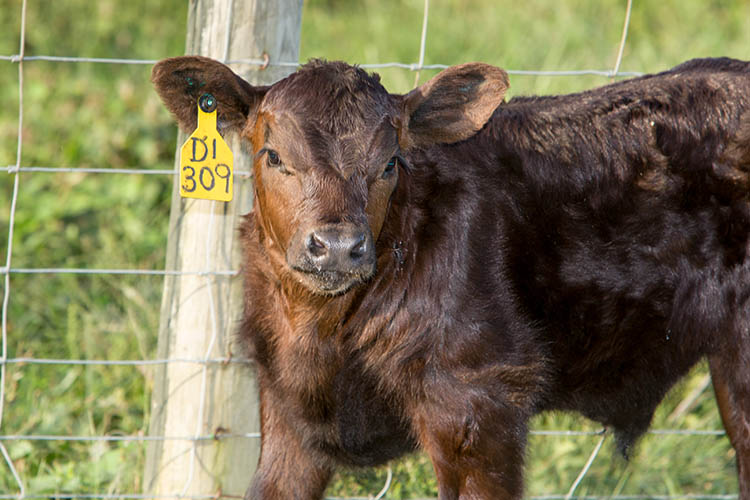 OWENTON, Ky., — Cattle producers who are interested in understanding today's feeder calf grades and those who want to learn more about various weed control options for their pastures will find answers to their questions at two upcoming sessions offered by the University of Kentucky Cooperative Extension Service.
A Pasture Weed Walk at 6 p.m. Sept. 17 will occur at 2225 U.S. Highway 127 N in Owenton. Participants will learn various methods for controlling summer annual weeds, such as cockleburs, common ragweed and smartweed. Asa Phillips will also speak about his 1,400-head feeder cattle operation.
A Feeder Calf Grading School will begin at 6 p.m. Oct. 3 at the United Producers Owenton Stockyard, 85 Bramblett Road, Owenton. The event is hosted by Franklin and Owenton Extension offices and Cattlemen's Associations and the United Producers Owenton Stockyard. Speakers Tim Dietrich from Kentucky Department of Agriculture's Office of Agricultural Marketing and Jodee Inman from U.S. Department of Agriculture's Agricultural Marketing Service will explain what graders and order buyers are looking for in sale calves; what producers should look for in judging the grades of their own calves; and how producers can maximize their return in the sale barn.
Both events are free and include dinner. Register to attend either event by calling the Owen County Extension office at 502-484-5703.
UK Cooperative Extension Service is part of the UK College of Agriculture, Food and Environment, which is dedicated to improving people's lives through excellence in education, research and outreach.
---
Events
Extension
Livestock