Children learn about careers, community during extension camp
Children learn about careers, community during extension camp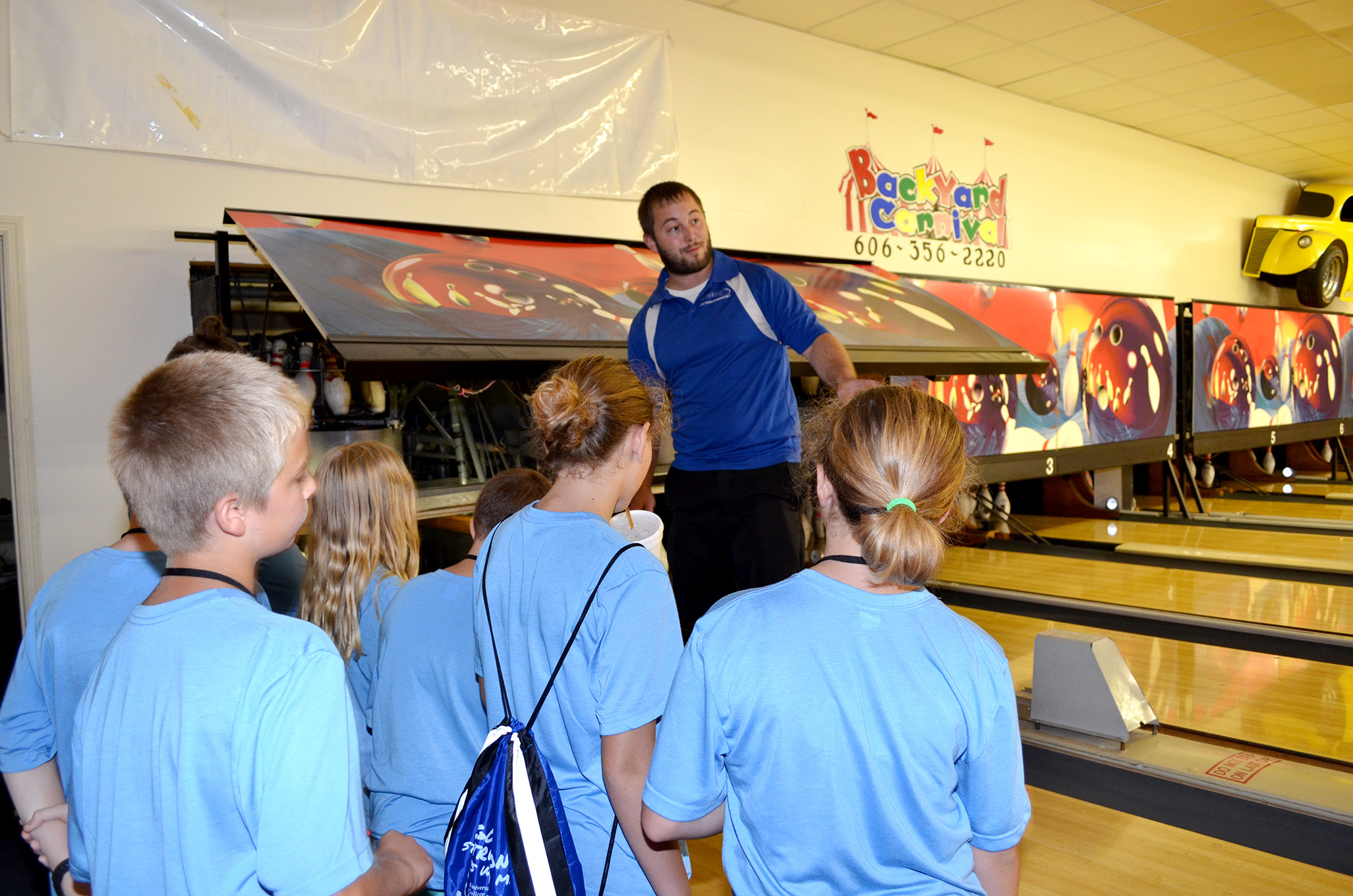 FLEMINGSBURG, Ky.—
Many parents often look for educational ways to help their children spend those "lazy days of summer," and for the past several years in Fleming County, the University of Kentucky Cooperative Extension Service and chamber of commerce have helped to fill that void.
The Community Passport Adventure Camp is a weeklong, free program for young people ages 9-12. Donna Fryman, the county's family and consumer sciences extension agent runs the camp with Crystal Ruark, executive director for the Fleming County Chamber of Commerce.
"The camp is really an opportunity for them to explore our community, learn about its history and also learn about careers and work readiness," Fryman said.
Fryman and Ruark have organized the camp for the past four years. With help of local businesses, they have been able to offer the campers different opportunities and experiences each year. For that reason, it's had repeat campers like Victor Niel, 11, of Flemingsburg. Niel has attended camp for the past two years.
"I came here to learn more about history," he said. "I didn't know who John Fleming was before coming here. Now I know about him and how he established Fleming County and Flemingsburg."
This year, the campers visited a farm where they picked blackberries and brought them back to the extension office to make jam, toured the local history museum and visited local businesses.
"I wanted the kids to see what goes on behind the scenes of a business from a business standpoint," Ruark said. "You can take them to a career fair, but you won't get the hands-on experiences that they are getting during this camp."
Cody Shannon is the co-owner of Double S Entertainment in Flemingsburg, which includes the local bowling alley and bingo hall. His business was one that this year's campers toured.
"I think this camp provides a lot of educational value," he said. "I wanted the kids to learn that there is a lot of geometry and mathematics that goes into putting these lanes together."
For 10-year-old Elizabeth Latham from Tilton, this year was her first time at camp, and she would like to return.
"I learned how to bake and got to see a lot of old houses," she said. "I didn't know there were so many old houses in Flemingsburg.
UK Cooperative Extension Service is part of the UK College of Agriculture, Food and Environment, which is dedicated to improving people's lives through excellence in education, research and outreach.
---
Extension
Family Consumer Sciences