Collaborating on cancer education: Markey Cancer Center and UK Cooperative Extension join forces
Collaborating on cancer education: Markey Cancer Center and UK Cooperative Extension join forces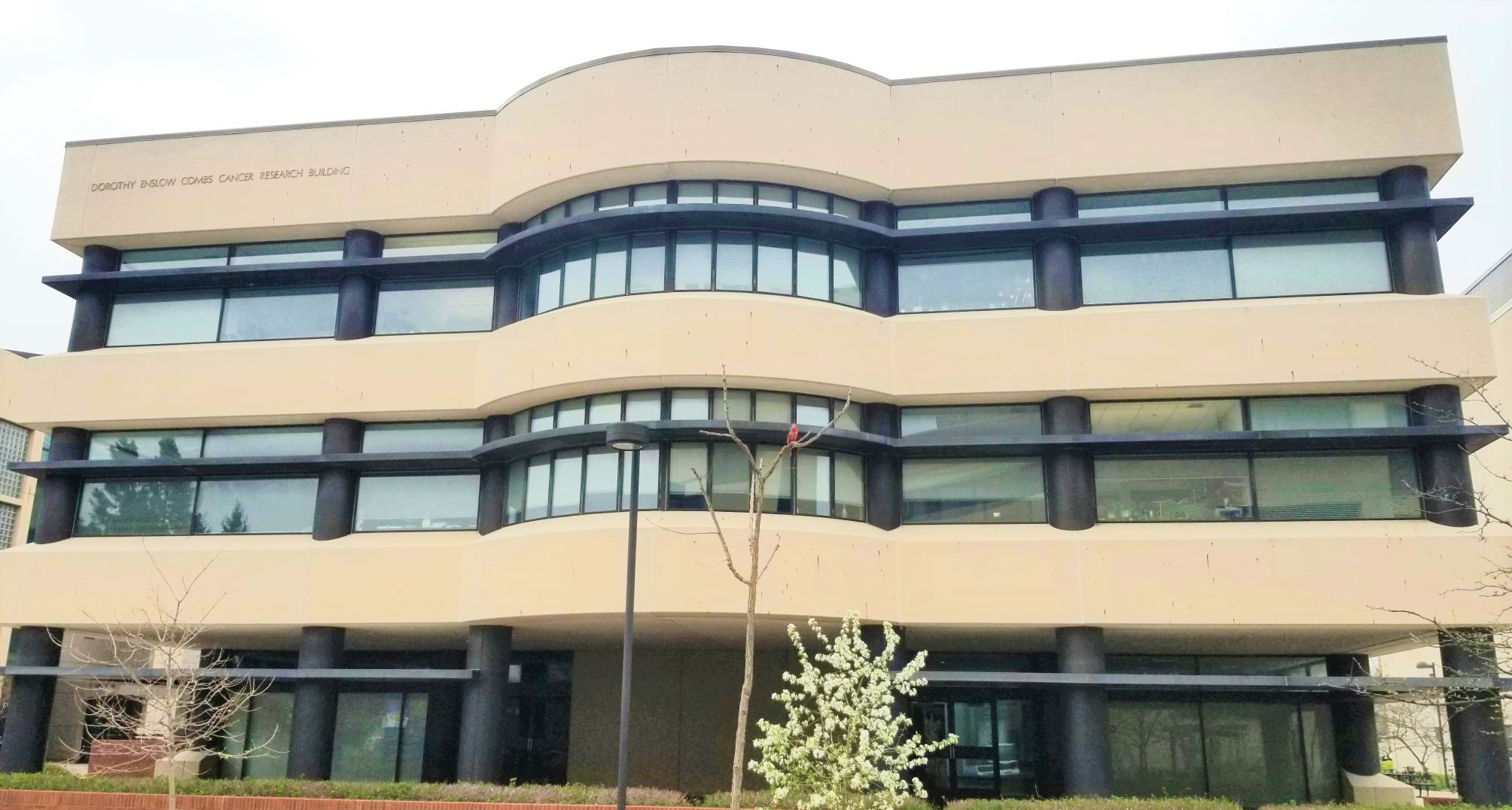 Lexington, Ky.—
Nathan Vanderford knew exactly where to go when he wanted to get the word out about cancer in Kentucky.  
Vanderford, Markey Center Cancer Center assistant director for research and education, received his undergraduate degree from the UK College of Agriculture, Food and Environment. His positive experiences as a student meant he was well aware of the important work and close-knit atmosphere at the UK Cooperative Extension. So, he forged a partnership between Markey and Cooperative Extension to improve cancer awareness and prevention across the commonwealth.   
"I thought partnering with them would be an excellent way to get cancer information out into the communities around Kentucky," he said. "The extension faculty, agents and staff are so passionate about Kentucky and their communities. It was a great way for Markey to reach out through people who care so deeply."  
A Cancer Podcast and Much More  
Vanderford wanted to create a cancer podcast, but he knew Markey didn't have the bandwidth to do it independently, so he reached out to Jennifer Hunter, Cooperative Extension's assistant director for family and consumer science. Vanderford wanted to create a cancer education series as part of Cooperative Extension's Talking FACS (Family and Consumer Sciences) podcast. The series, called Cancer Conversations, features experts from Markey who talk about a range of cancer topics, including mammograms, lung cancer, nutrition, spirituality and mental health. Being part of the existing podcast allows Markey's cancer experts reach more people than one lecture or presentation in the community. All 120 extension agents can push the information into Kentucky communities and encourage people to listen.  
The partnership extends well beyond the podcast, though. Extension faculty created a curriculum helping the public understand cancer topics. Vanderford worked with Cooperative Extension to provide expert peer review of the materials. Cancer education is especially important in Kentucky, which has the highest cancer incidence and mortality rates nationwide. Vanderford hopes the extension curriculum can expand with even more oncologists' input. He also helps Cooperative Extension identify Markey experts and educators who can speak at county extension events.   
Markey and Cooperative Extension collaborate on programs aimed at young people in Kentucky. The annual 4-H camp held at the UK campus brings 600 youth together to learn about a range of topics, including healthcare. Vanderford hosts a cancer session at the camp, where kids learn about the state's cancer problems and possible solutions. Campers also receive a tour of Markey's clinical and research spaces.   
Vanderford also directs Markey's Appalachian Career Training In ONcology Program. ACTION recruits and trains undergraduate and high school students from underrepresented, socioeconomically distressed areas of Appalachian Kentucky. Students obtain experiences in cancer research, clinical, outreach and education. Vanderford hopes to recruit underrepresented students to the ACTION program through local extension offices and 4-H.   
A Commitment to Cancer Education  
Cooperative Extension is well integrated into every county in Kentucky, making it an ideal partner for Markey in getting the word out about cancer control and prevention in Kentucky. Together, the two groups have spread valuable information about cancer in new and different ways, encouraging Kentuckians learn more about cancer and take control of their health.   
The relationship was one of Cooperative Extension's first cross-campus collaborations and laid the groundwork for other partnerships to take shape.  
"I can't think of any other network that is so integrated into every county," Vanderford said. "They're a perfect partner."   
---
Extension
Family Consumer Sciences