Conference on cattle confinement is Nov. 24 in Fayette County
Conference on cattle confinement is Nov. 24 in Fayette County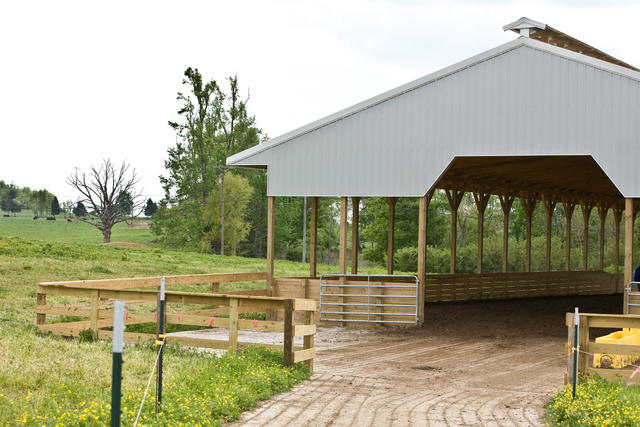 LEXINGTON, Ky.—
The University of Kentucky College of Agriculture Food and Environment is cosponsoring the Managing Beef Cattle in Confinement Conference Nov. 24 at the Fayette County Cooperative Extension Service office in Lexington.
The program begins at 9:30 a.m. and wraps up at 3:30 p.m. EST. Registration is $10, and attendance meets the qualifications for the CAIP Cost Share educational requirement.
"This is a great opportunity for Kentucky beef cattle producers to hear from experts who have had experience with confinement facilities and obtain insight on the special management that is needed to make these systems successful," said Jeff Lehmkuhler, UKAg extension beef specialist. "In addition, they can hear from producers that manage cattle in confinement. This meeting is for anyone who has considered building a building or barn for housing beef cattle."
Speakers from Kentucky, Minnesota, Nebraska and Illinois will present on topics including key management issues, building design considerations and the value of manure from confinement structures. Presenters will also discuss legal aspects of water quality, and economic considerations. The program will wrap up with a producer panel discussion.
Other sponsors include Kentucky Agricultural Development Fund, Kentucky Beef Network LLC, Hallway Feeds, Kentucky Bank, Mid-America Farm Credit, Central Kentucky Ag Credit and Hinton Mills.
---
Events
Extension
Livestock