Conference offers support to grandparents who parent
Conference offers support to grandparents who parent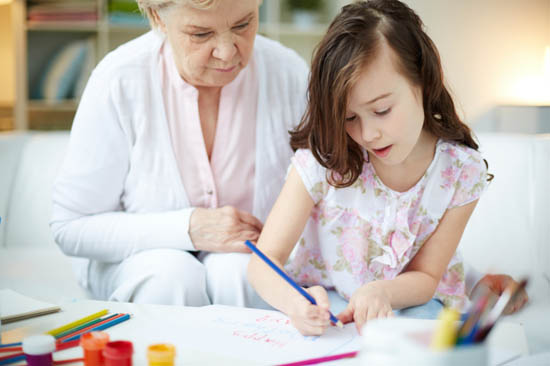 LEXINGTON, Ky.—
The numbers are increasing. According to U.S. Census figures, from 2000 to 2010 the number of Kentucky children living with someone other than their parents increased by more than 200 percent in some counties. That shift in parenting responsibilities can often bring its own set of challenges, and those who find themselves caring for grandchildren or nephews or nieces can sometimes find themselves at a loss for support.
In Madison County, the University of Kentucky Cooperative Extension Service will host the 2014 Grandparents as Parents Conference from 9 a.m. to 2 p.m. Sept. 3 at the extension office, 230 Duncannon Lane, Richmond. Participants will find answers to questions, learn about the resources available to them and meet with other people in the same situation.
"What I hear from family resource centers is this is such an epidemic, and people really need to know what resources are out there for them," said Pam Francis, Madison County Extension parenting educator. "This is to let people know we're here, so if they need help or resources, they'll know who to call."
According to Francis, grandparents often find themselves in difficult positions when they take on the responsibility of raising their grandchildren.
"Their age, their incomes, their health; it's very demanding, so I know they need support and encouragement, because they've really taken on a tough thing," she said. "One of the problems is many children have emotional problems due to a parent's death or military service, abuse and neglect, or alcohol or drug abuse in the family."
Guest speakers at the conference will include Papaw Max and Lexi, who will speak on their relationship from perspective of both the grandparent and grandchild.
"We saw them at the Lexington conference, and they were so personable. He's a grandfather who took in his granddaughter. She has a beautiful story of how her grandfather rescued her," Francis said. "We're looking forward to hearing from them."
Donna Bentley will discuss preparing for the future in crisis situations with Life in a Box, a program she has developed with the National Guard for military families. Judy Keith, who addressed the issue of grieving at last year's conference, will return this year to discuss bullying and attention deficit hyperactivity disorder, ADHD—issues that many grandparents have to deal with.
Conference registration is free and ends Aug. 27. Registration before the event is encouraged; only participants who have preregistered will be served a free lunch and be eligible for door prizes. Call 859-623-4072 to register.
---
Events
Extension
Family Consumer Sciences