Early registration is open for substance abuse conference
Early registration is open for substance abuse conference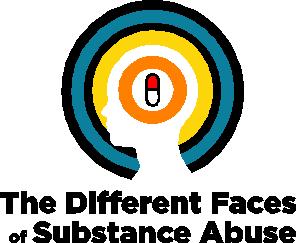 LEXINGTON, Ky.—
Early registration is open for the 2014 Different Faces of Substance Abuse Conference.
Hosted by the University of Kentucky, the conference addresses all aspects of substance abuse and misuse and gives professionals in those areas a chance to network and form grassroots partnerships to combat these issues at the local level. The conference will be Jan. 28-29 at the Griffin Gate Marriott Resort and Spa in Lexington.
Topics for Jan. 28 include faces and voices of recovery, children of substance abuse and trends and updates. Topics on Jan. 29 include the effects of prescription opioids in Eastern Kentucky and stories of recovery. In addition on Jan. 29, conference participants can choose to attend three of nine breakout sessions. Breakout session topics include the latest designer drug trends in Kentucky; new findings and programs related to marijuana; Truth and Consequences: The Choice is Yours; 4-H's positive impact on youth substance abuse; Sobriety, Treatment and Recovery Team (START) Program; Project Deaths Avoided with Naloxone (DAWN) and naloxone overdose legislation; 2013 drug abuse trends; forming a heroin task force and medication assisted treatment.
Registering early guarantees participants a spot, as the conference is limited to the first 250 applicants. If received by Nov. 1, registration costs $100 per person; after Nov.1, the registration fee increases to $150 per person if space permits.
Program organizers have applied for continuing education units for alcohol and drug counselors, social workers, licensed professional counselors, and marriage and family therapists.
For registration forms and more information, visit the conference website at http://FacesOfSubstanceAbuse.org; The Different Faces of Substance Abuse Facebook page, and Twitter handle @FacesDrugAbuse.
Conference collaborators include the University of Kentucky College of Agriculture, Food and Environment, its School of Human Environmental Sciences, UK Health Education through Extension Leadership, UK Cooperative Extension Service, UK College of Social Work, UK College of Pharmacy, UK College of Medicine, Bluegrass Prevention Center, Lexington Mayor's Alliance on Substance Abuse, Fayette County-KY ASAP (Agency for Substance Abuse Policy), Operation UNITE, Kentucky Division of Behavioral Health, Ohio County Together We Care and West Kentucky Family Enrichment Center.
---
4 H Youth
Events
Extension
Family Consumer Sciences