Engineering's Meads to lead Ag Communications
Engineering's Meads to lead Ag Communications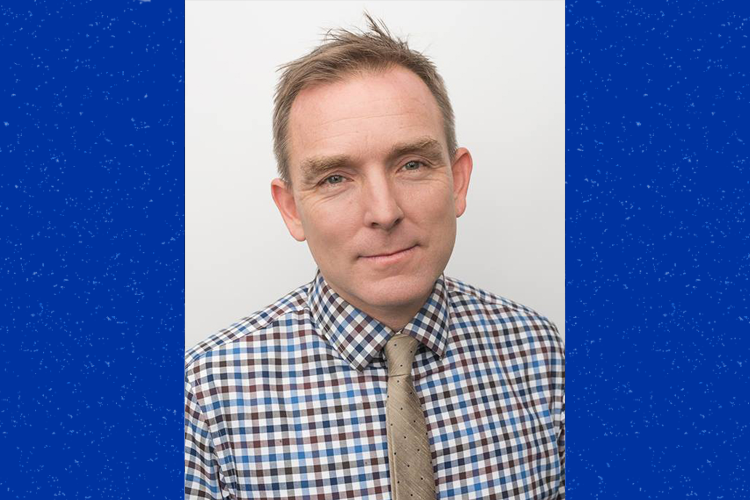 Lexington, Ky.—
The College of Agriculture, Food and Environment appointed Derrick Meads as their new Marketing and Strategic Communications Director. Most recently serving as the University of Kentucky College of Engineering's Director of Marketing and Communications, Meads brings 14 years marketing and communications experience at the university and a wealth of knowledge and expertise to this role.
"The college is excited to welcome Derrick into this role as we reimagine and elevate the important work the unit does in sharing our story; ensuring success for our students, faculty, staff and agents; advancing our land-grant mission; and connecting with Kentucky counties and communities" said CAFE dean Nancy Cox, also vice president for land-grant engagement.
Meads collaborated with multiple colleges and departments to advance UK's strategic goals. During his tenure at the UK colleges of Engineering, Nursing and Design, as well as the International Center, he led successful campaigns requiring comprehensive communication strategies, marketing plans, print and digital collateral, videos, photography, website development, and compelling visual identities. Additionally, he actively participated on the UK Staff Senate and served on the President's Advisory Council.
In this role, Meads will oversee the college's communications and marketing strategies. He will work closely with the college's leadership team promoting the outstanding work of our faculty, staff and students, and ensure the college's research, curricula and extension programs are shared with local and national stakeholders.
"I am honored to be a part of the College of Agriculture, Food and Environment's exciting future, and contribute to its critical mission of improving the lives of citizens across Kentucky," said Meads. "My first step will be to listen deeply to all of the college's stakeholders, understand their needs and values and develop a comprehensive marketing and communications plan that will drive positive change throughout the college and Kentucky."
The appointment is component of the college communications' year-long external review. The review identified several recommendations for new investments in marketing, communication and professional development to support the overall success of the unit and college.
Meads will serve on the dean's executive team, draft a new vision for the marketing and communications operations and lead the unit as a key partner for advancing all of the college's mission areas. He begins April 17.