Extension agents host 10th annual Pastures Please!!
Extension agents host 10th annual Pastures Please!!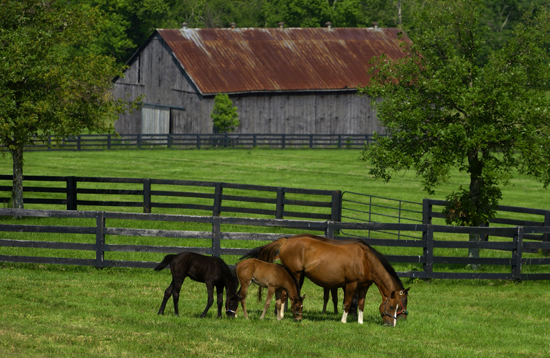 LEXINGTON, Ky.—
University of Kentucky Cooperative Extension Service agents and UK Ag Equine Programs will host Pastures Please!! 6 p.m. Jan. 30 at the Fayette County Extension office, 1140 Red Mile Place, in Lexington. The free annual event is particularly relevant for horse owners and farm managers interested in the latest information about horse pasture management.
"This event is well-attended by horse farms large and small. It serves as a great reminder to managers to begin planning for the upcoming grazing season. We have put together a strong lineup covering topics that are relevant to Central Kentucky," said Ray Smith, UK professor and forage extension specialist.
This year's program, sponsored by McCauley Brothers Inc., will feature talks from UK researchers that include managing pastures to reduce tall fescue toxicosis, grazing novel tall fescues with confidence, the top 10 poisons for horses in Kentucky and weed control in pastures.
"Our pasture evaluation program has generated a tremendous dataset over the last 12 years. For the first time we have compiled this data in an effort to explain pasture trends. We will be presenting some exciting results for the first time at the Pastures Please!! event," said Krista Lea, coordinator of UK's Horse Pasture Evaluation Program.
A handful of Central Kentucky extension agents launched the annual educational program in 2007 to provide timely and practical information for area horse owners. It has expanded and now includes participation from Bourbon, Clark, Fayette, Jessamine, Mercer, Scott and Woodford counties. Each year a different county hosts the event.
Those interested in attending should RSVP to UK at 859-257-2226 or equine@uky.edu.
---
Equine
Events
Extension