Fayette County Extension offers food for mind, body May 20, 22
Fayette County Extension offers food for mind, body May 20, 22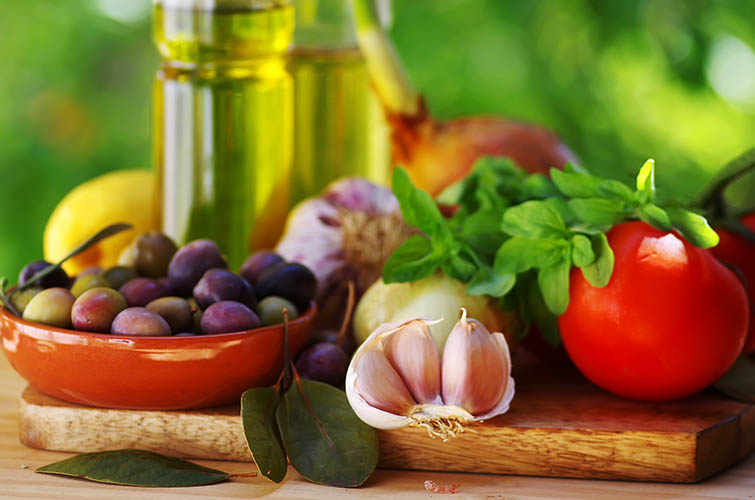 LEXINGTON, Ky., (May 14, 2019) – People interested in local history or healthy menu options will have opportunities to learn about both at the Fayette County office of the University of Kentucky Cooperative Extension Service. The Kentucky Proud Evenings series of author talks continues on Monday, May 20 and a presentation about meatless Mediterranean cuisine will take place on Wednesday, May 22. Both events begin at 6 p.m.
Kentucky Proud Evenings presents Richard Taylor who will discuss his book "Elkhorn: The Evolution of a Kentucky Landscape." Taylor focuses on the eight-mile stretch in Franklin County from the Forks of the Elkhorn to Knight's Bridge and provides a glimpse into the economic, social and cultural transformation of Kentucky from wilderness to its current landscape. He explores both the natural history of the region and the formation of the Forks community in the late 18th century.
Samples from Plate It Up! Kentucky Proud recipes will be offered at the event. No preparation or prior reading is required.
The event is free, but participants are asked to register in advance by calling the Fayette County Extension office at 859-257-5582. Taylor will be signing copies of his book, which will be available for sale that evening.
A Mediterranean diet is often heralded as a healthy choice due to its focus on simple, fresh ingredients. Victoria Faoro, Champion Extension Food Volunteer, will introduce guests to the ingredients and processes involved in Mediterranean cooking and how to plan a delicious meatless Mediterranean meal. Photos will show detailed steps for making each of the dishes for the meal, from appetizer through dessert.
"If you're looking for a simple, smart eating plan – an eating lifestyle – it's hard to go wrong with the Mediterranean diet. It's big on flavor," said Liz Kingsland, Fayette County family and consumer sciences extension agent. "Research supports the use of the Mediterranean diet as a healthy eating pattern for the prevention of cardiovascular diseases, increasing lifespan and healthy aging."
The evening, which includes Faoro's presentation, recipes and a tasting, is $8 for Fayette County Homemaker members and $12 for non-members. To register, call the Fayette County Extension office at 859-257-5582.
Both Kentucky Proud Evenings and Meatless Mediterranean will take place at the Fayette County Extension office, 1140 Harry Sykes Way in Lexington.
UK Cooperative Extension Service is part of the UK College of Agriculture, Food and Environment, which is dedicated to improving people's lives through excellence in education, research and outreach.
---
Events
Extension
Family Consumer Sciences