FCS Fall Frolic 5k kicks off Oct. 29
FCS Fall Frolic 5k kicks off Oct. 29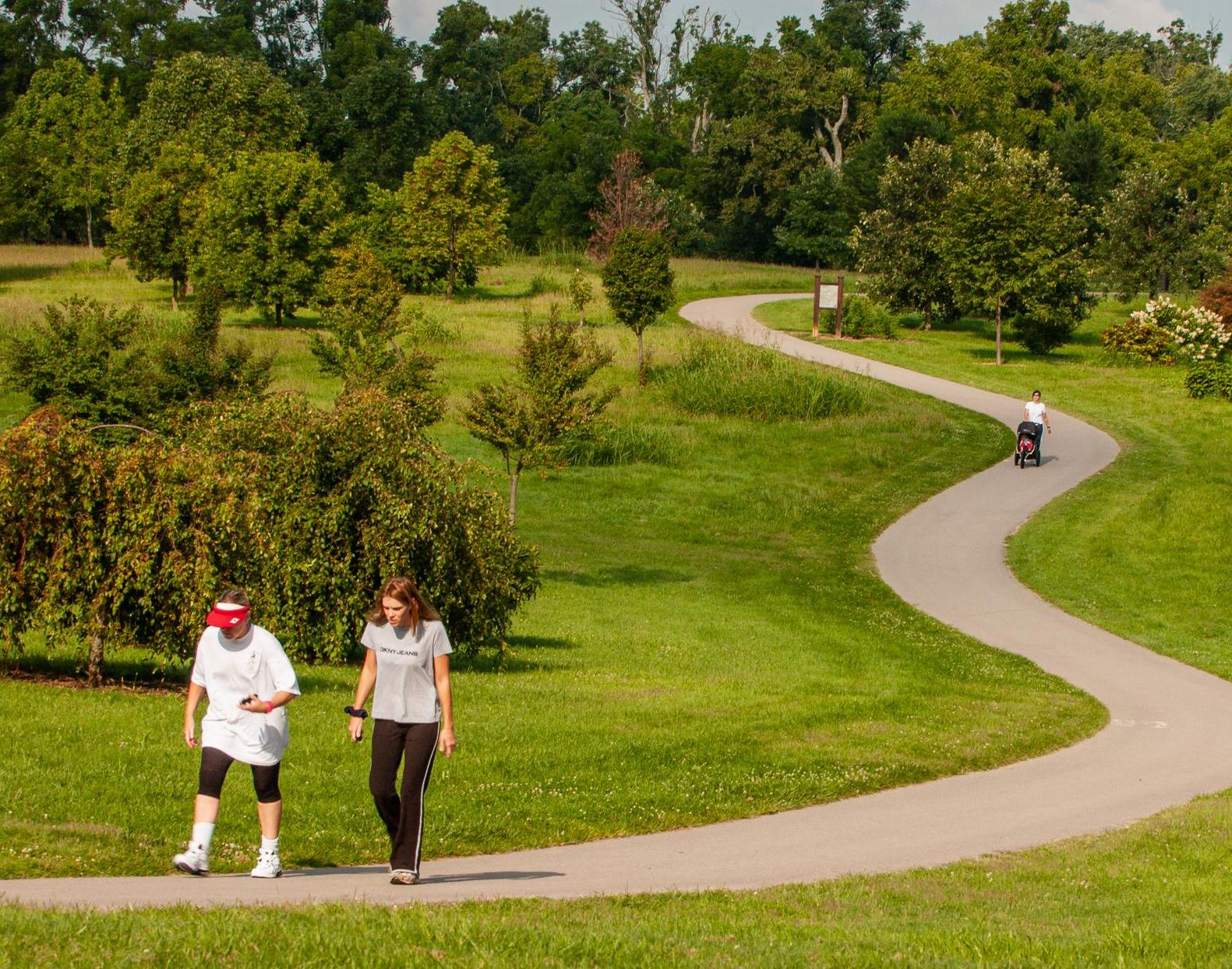 LEXINGTON, Ky.—
Those wishing to stretch their legs for some exercise can get the opportunity when the University of Kentucky Cooperative Extension Service  Family and Consumer Sciences hosts their 2nd annual Fall Frolic 5k from Oct. 29-31.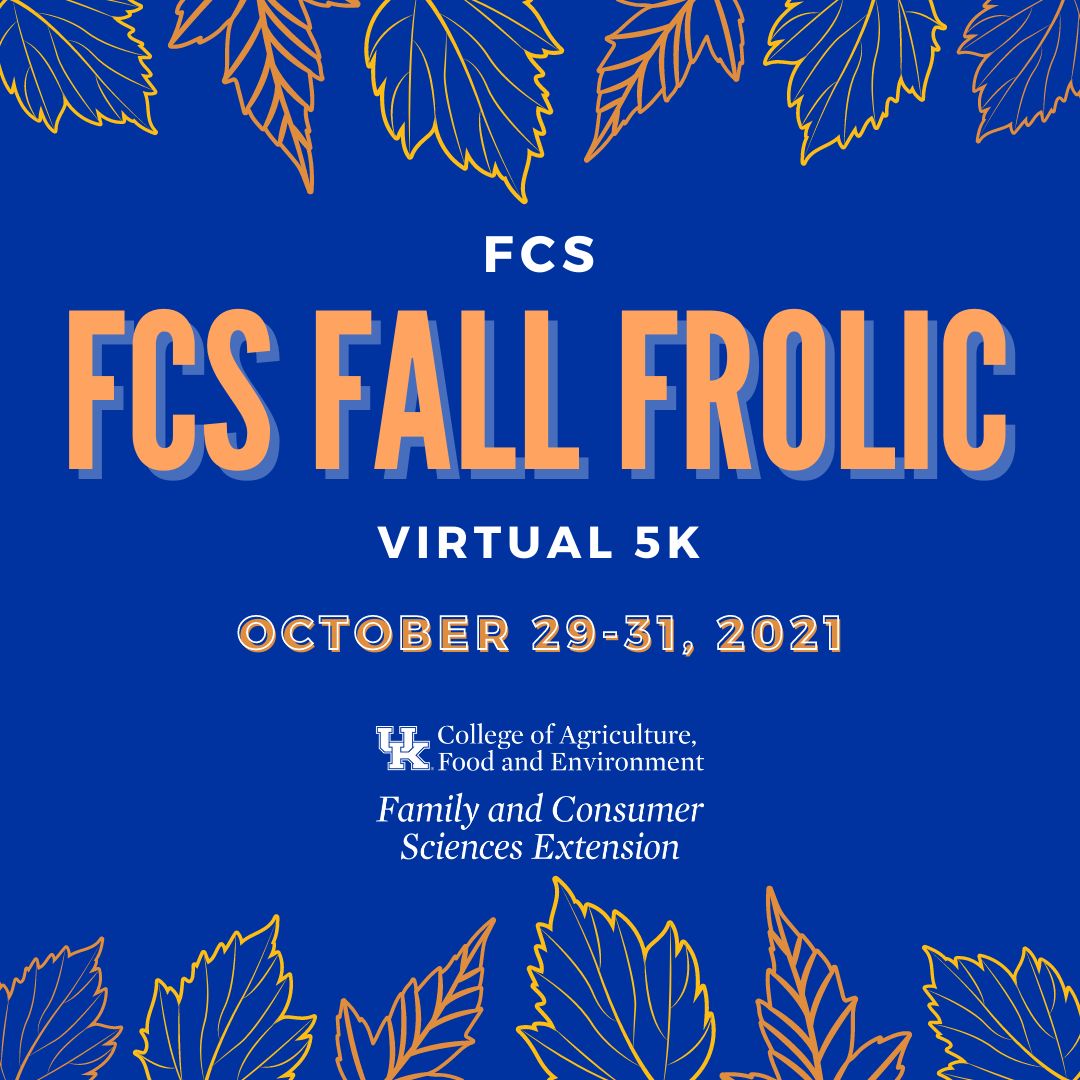 The virtual event is open to all competitive runners, casual walkers, families, friends and everyday joggers. Whether running or walking, outside or on a treadmill, the race is open to all age groups. Those wishing to participate should fill out the FCS Fall Frolic finish line form online by 11:59 p.m. EST on Sunday, Oct. 31 and upload a picture of themselves completing the race.  
"We are really excited to put on the FCS Fall Frolic again this year," said Natalie Jones, extension specialist in family health in the UK College of Agriculture, Food and Environment. "Just like last year, now is a better time than ever to stay active, stay connected with others via social media, and of course walk or run in the beautiful fall foliage of Kentucky. We have decided to keep our 5K a virtual event so that everyone who wants to participate can." 
During the race, participants will need to track their times. Once they finish, entrants may upload their times via a link on the department's Facebook page on race weekend. The first 300 to cross the finish line will receive free UK merchandise. 
"Walking is the number one exercise recommended by doctors since it is easy to do, requires minimal equipment, and has tremendous mental and physical health benefits," Jones said. "That is why we are excited to host the second annual FCS Fall Frolic Virtual 5K because the whole family benefits from participating, bonding from physical activity for fun, and it is a free event."   
To find the finish line form, visit the UK FCS Extension Facebook Page on race weekend at https://www.facebook.com/UKFCSExt.