First African-American extension agent to be honored at M. L. King Day celebration in Harrodsburg
First African-American extension agent to be honored at M. L. King Day celebration in Harrodsburg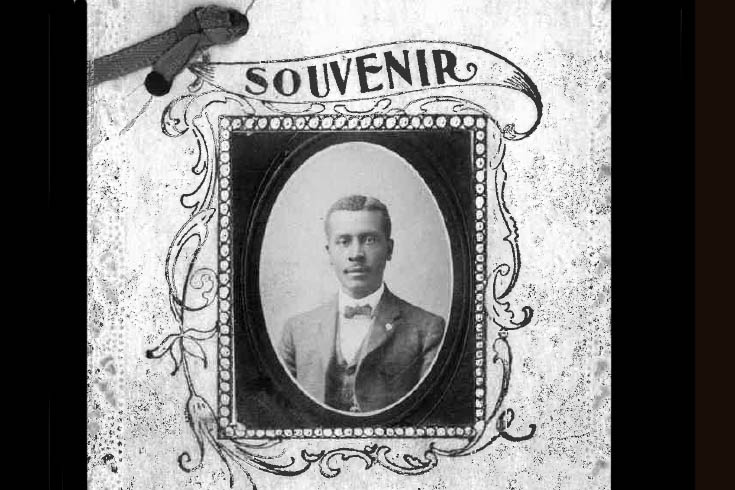 HARRODSBURG, Ky.—
A century ago in Mercer County, University of Kentucky Cooperative Extension welcomed its first African-American agriculture agent, Ananias Lorenzo Garvin. During this year's Martin Luther King Jr. Day celebration, the county and UK Cooperative Extension will recognize his contributions throughout his long career as an educator.
Garvin was hired as an emergency assistant county agent in 1918. His primary duties were to encourage African-Americans to farm during and immediately after World War I. His $1,200 annual salary would be worth about $21,000 in today's dollars. Though he initially had a one-year contract, he continued in the position for two years.
Born in 1874 in Munfordville in Hart County, he and his first wife, Effie Williams Garvin of Lexington, were school teachers at the City Colored Public School in Harrodsburg. Garvin served as principal from 1903 to 1920, overlapping with his position as an extension agent. In 1920, the couple moved to Louisville where Garvin worked as director of agents for the Standard Life Insurance Company. According to the 1940 U.S. Census, he had returned to teaching, this time in the Jefferson County School District, and had married school teacher Ana Garvin after Effie died. He eventually served as principal of the Newburg and Orell schools in Jefferson County.
Garvin passed away on May 23, 1952 in Louisville and was buried at Cove Haven Cemetery in Lexington.
Luci Hockersmith, family and consumer science extension agent in Mercer County, is excited to honor Garvin at this year's celebration Jan. 15.
"Mr. Garvin was a prominent figure in this community even before he was hired in extension," she said.
Hockersmith has been instrumental in organizing Harrodsburg's annual Martin Luther King Jr. Day event since she took her present extension job 12 years ago.
"There had not been a community observance for Martin Luther King Day to my knowledge, so I brought some folks together, and we managed to have a successful first event with more than 300 people there. Then it became an annual event that the community looks forward to," she said.
Though it's an extension event, Hockersmith said the activities are perceived as a community event with a focus on impacting youth and promoting positive change in the community. This year's theme is "Reflecting on our past in order to build a brighter future."
The event kicks off with a pancake breakfast at the Harrodsburg Community Center, formerly the Harrodsburg High School, on Lexington Street at 8 a.m. Though the event is free, organizers are encouraging guests to donate to the nonprofit group, Mercer Transformation, which works to revitalize the community by creating opportunities for individuals and families.
The 12th annual Mercer County MLK Day Commemorative March will begin at 9 a.m., concluding around 9:30 back at the community center for a program where leaders will recognize Garvin, as well as the activism of James Atkins, of Danville. Atkins is a retired associate professor from Centre College who has served three consecutive terms on Danville's City Commission. He leads Citizens Concerned for Human Relations, a multiracial citizens group devoted to creating what Martin Luther King Jr. described as "a community which respects and affirms the dignity of all its members, a community built upon common humanity and enriched by cultural diversity."
The UK Cooperative Extension Service is part of the College of Agriculture, Food and Environment. With its land-grant partner, Kentucky State University, Cooperative Extension takes the university to the people in their local communities, addressing issues of importance to all Kentuckians.
---
Events
Extension
Family Consumer Sciences