Inaugural Horse Industry Safety Summit promotes education among equestrians
Inaugural Horse Industry Safety Summit promotes education among equestrians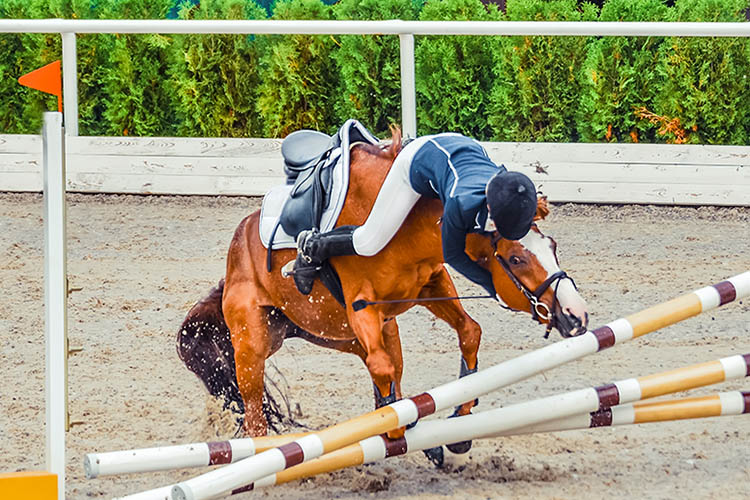 LEXINGTON, Ky., – The University of Kentucky Ag Equine Programs, Saddle Up Safely and other partnering organizations will host an inaugural Horse Industry Safety Summit on Tuesday, April 23, prior to the Land Rover Kentucky Three-Day Event at the Kentucky Horse Park.
The event will be held at Spindletop Hall, 3414 Iron Works Pike, Lexington, from 7:30 a.m. to 6:30 p.m. EDT and will host researchers, equestrians and equine enthusiasts. In a format that combines expert panels, individual speakers and poster presentations, the summit will focus solely on ways to keep equine riders and handlers safe.
"Saddle Up Safely and the University of Kentucky are thrilled to gather this stellar lineup of professionals from all facets of equestrian sport to highlight the importance of safety in all aspects of equine interaction," said Fernanda Camargo, UK associate professor and equine extension specialist. "Working with horses inherently places riders and handlers at risk. We look forward to offering an event entirely focused on what can be done to keep people safe when working around horses."
Sessions include discussions on helmets and helmet testing; traumatic brain injuries; how to fall from a horse safely; concussion protocol; protective vests and how safety is seen from both the competitor and organizational viewpoints.
The summit organizing committee consists of representatives from UK Ag Equine Programs, which is part of the College of Agriculture, Food and Environment; UK College of Health Science; Kentucky 4-H Horse Program; United States Pony Clubs; New Vocations Racehorse Adoption Program; Retired Racehorse Project; Saddle Up Safely; North American Racing Academy and UK College of Public Health.
The Horse Industry Safety Summit is sponsored by the Kentucky Horse Council, the Kentucky Department of Agriculture, the National Horsemen's Benevolent and Protective Association and Dinsmore Equine Law/Laura Holoubek. Registration is $50 per person and includes lunch. For more information, go to: https://www.eventbrite.com/e/horse-industry-safety-summit-tickets-49906582933.
---
Equine
Events