JCS Process and Control Systems donates UltraBlend™ system to UK's James B. Beam Institute
JCS Process and Control Systems donates UltraBlend™ system to UK's James B. Beam Institute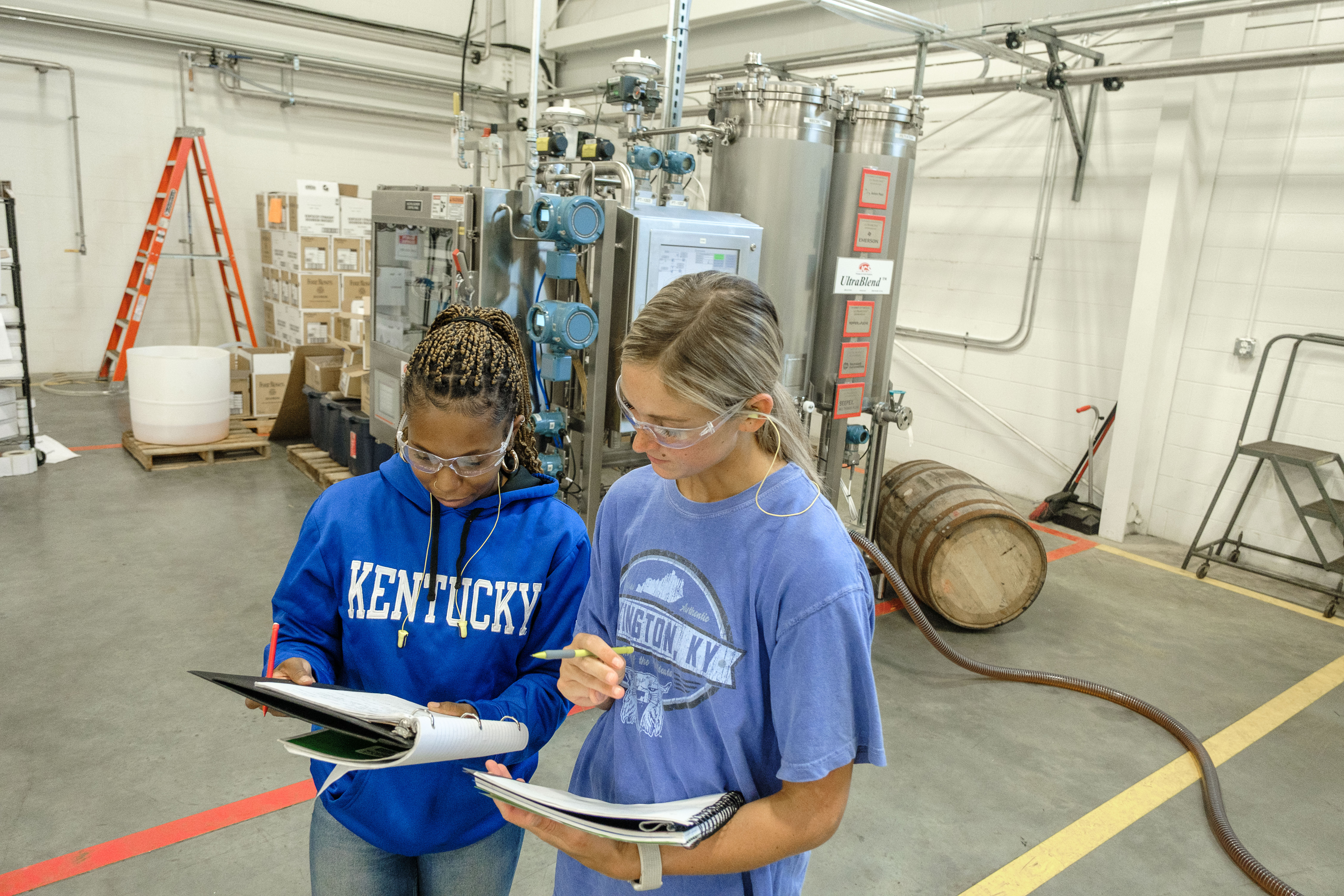 LEXINGTON, Ky.—
The strength of bourbon coming out of the barrel is significantly higher than most products on the shelf. To lower the alcohol content, bourbon is traditionally held in a tank, weighed, measured for alcohol content, and then gradually diluted with water to the desired product strength. JCS Process and Control is donating their UltraBlend™ system to the James B. Beam Institute for Kentucky Spirits at the University of Kentucky to simplify and automate this blending process while meeting demanding regulatory standards.  
"JCS is thrilled to be able to coordinate the donation of this system with our component partners, for the advancement of research in the bourbon industry," said David Stoklosa, JCS vice president of sales and marketing. "We look forward to seeing students and manufacturing professionals in the industry take advantage of the productivity and time savings advantages this system provides in comparison to traditional batching." 
The UltraBlend™ system is traditionally used to standardize different applications, such as milk, juices, whiskey, wine, other spirits, foods and beverages. The Alcohol and Tobacco Tax and Trade Bureau approved the technology for the spirits industry to continuously blend alcohol to a bottling filler without using a bottling tank for proof verification or correction. The UltraBlend™ system will provide tight control in blending high-proof spirits to plus or minus .03 Alcohol By Volume.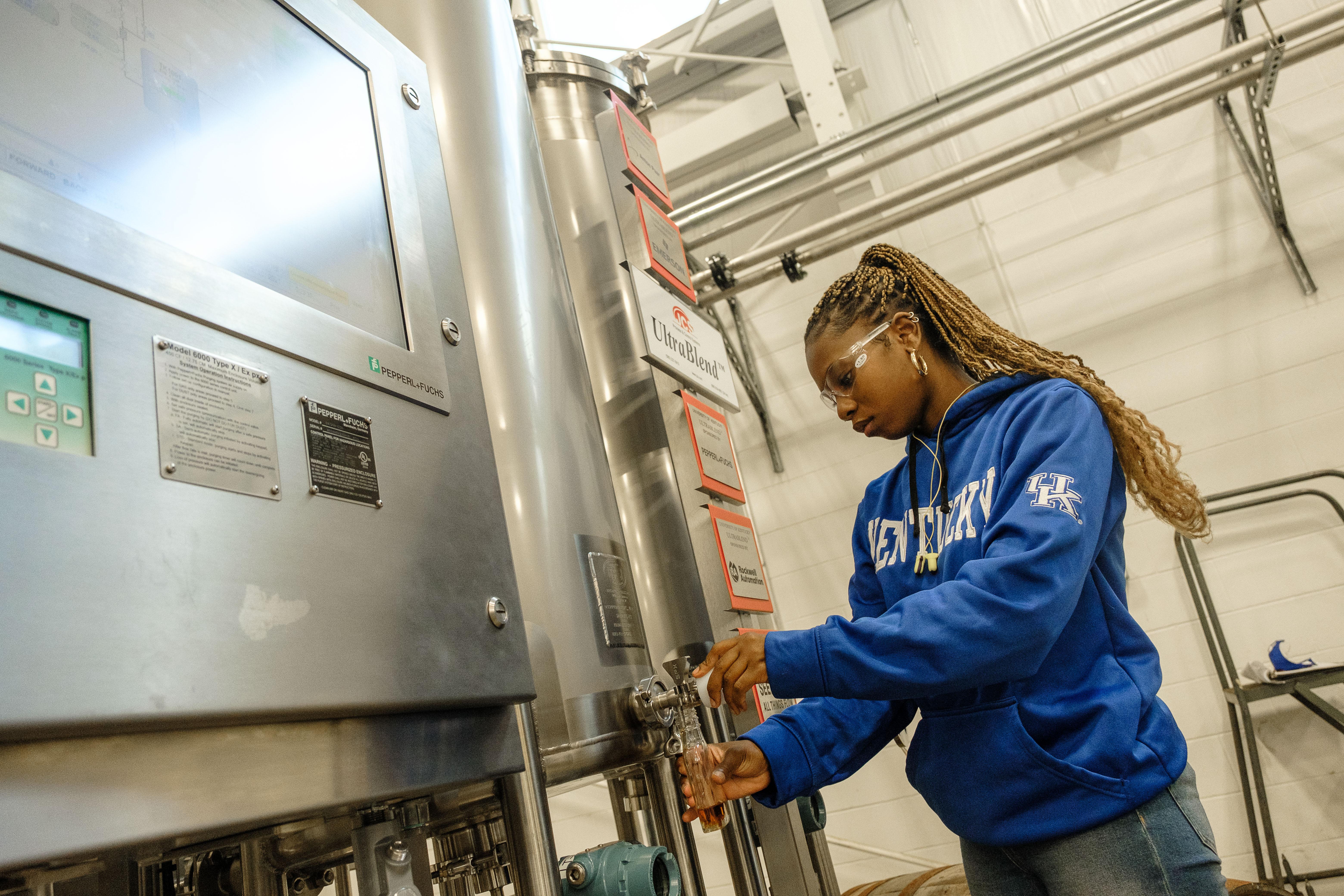 "This equipment will enhance our ability to immerse our students in the ongoing modernization of the distilled spirits industry," said Brad Berron, Beam Institute research director. "This gift significantly extends our ability to conduct impactful research aimed at increasing productivity and efficiency industry-wide. Students from across UK's campus will be trained by our faculty experts on these new technologies and their integration into traditional bourbon production processes. The UltraBlend™ system offers a unique platform for UK's students to study complex mixing phenomena, process controls and automation." 
"These are the sort of partnerships that make a difference to the bottom line and can help with efficiency within a distillery," said Seth DeBolt, UK horticulture professor and director of the Beam Institute.  
The James B. Beam Institute for Kentucky Spirits ensures the welfare and prosperity of Kentucky's spirits industry. Through teaching, research and outreach, the Institute promotes economic sustainability, environmental stewardship and responsible consumption. The Beam Institute is a multidisciplinary effort of experts from the UK College of Agriculture, Food and Environment, College of Engineering, College of Arts and Sciences, and Gatton College of Business and Economics.  
---
Beam Institute