Junior MANRRS Leadership Institute registration open
Junior MANRRS Leadership Institute registration open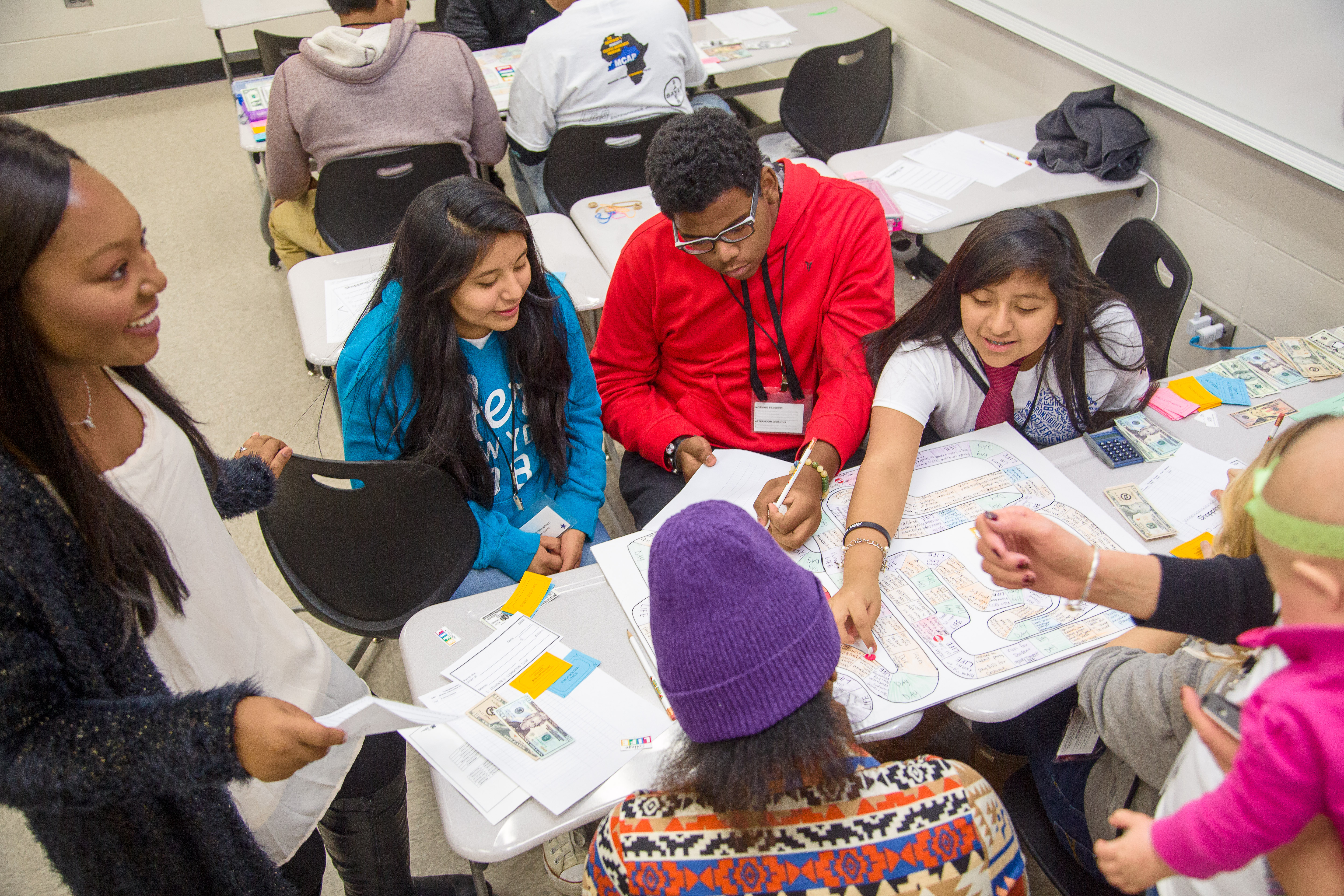 LEXINGTON, Ky.—
The University of Kentucky College of Agriculture, Food and Environment is hosting the 10th annual Junior MANRRS Leadership Institute Nov. 12-13. Junior MANRRS, minorities in agriculture, natural resources and related sciences, is a program seeking to enhance pre-college students' academic, professional and leadership skills to maximize their success in life.  
Middle- and high-school students of all racial and ethnic backgrounds may attend the two-day event hosted by the UK CAFE Office of Diversity. Young people will gain leadership skills and knowledge in agriculture, natural resources, science, technology, engineering, mathematics and related sciences. 
"The goal of the conference is to help encourage students to discover their passion through the world around them," said Antomia Farrell, assistant dean and director for diversity and MANRRS advisor. "They get to see the way agriculture, engineering and technology fuel the world and how they can use their skills to become the next leaders of tomorrow." 
During the institute, students will participate in workshops and tours to hone their leadership skills. Junior MANRRS members will interact with students across the state and collegiate MANRRS leaders. Professionals from industry, government and academia will serve as mentors during the Opportunity Fair. 
Students may participate in public speaking, impromptu, mock interviews and quiz bowl contests. Winners will have the opportunity to compete at the 2022 national MANRRS conference.  
"Since its beginning, Junior MANRRS has emphasized the importance of strong, 
effective communication skills," Farrell said. "Junior MANRRS has coupled this with an equal commitment to help students learn how to process research information as a necessary component to professional and academic excellence. The leadership institute provides members with opportunities to develop, refine and express their skills via networking activities and contests." 
Registration and contest entries must be electronically submitted at https://uky.az1.qualtrics.com/jfe/form/SV_7Vyvr47cxyhhXvw by Oct. 22.