Kentucky 4-H'ers have strong showing at national horse roundup
Kentucky 4-H'ers have strong showing at national horse roundup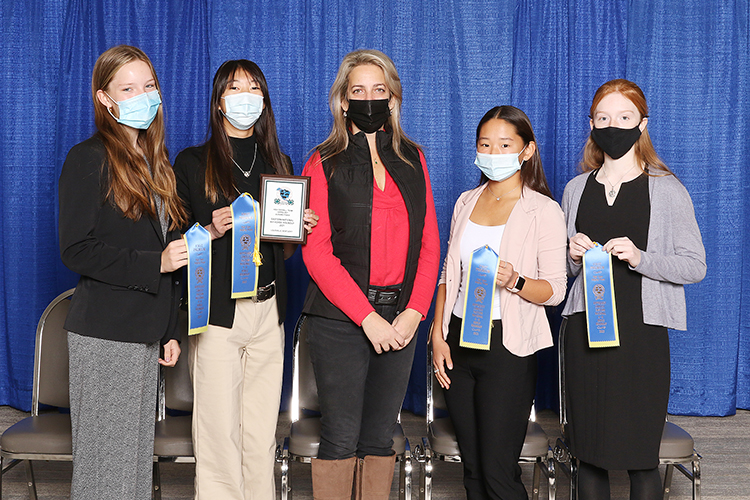 LEXINGTON, Ky.—
 Kentucky 4-H'ers took home several top 10 honors at the Eastern National 4-H Horse Roundup held recently in Louisville in conjunction with the North American International Livestock Exposition. The event, which is the largest youth equine education event in North America, brought nearly 200 young equine enthusiasts to the state.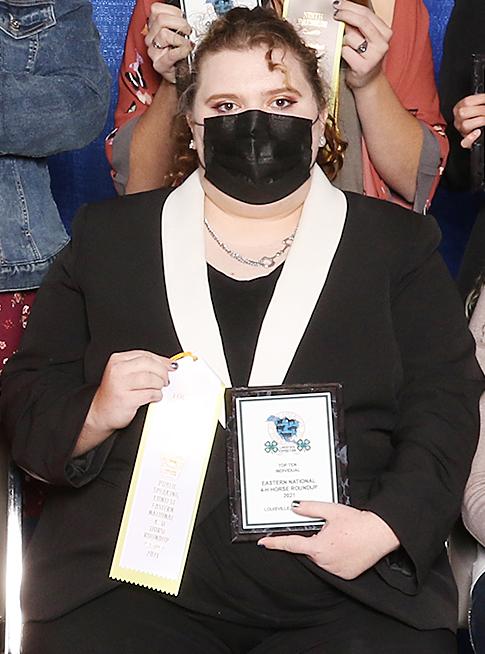 "Kentucky youth always represent our state and horse program with excellence," said Fernanda Camargo, equine extension specialist in the University of Kentucky College of Agriculture, Food and Environment. Camargo oversees the Kentucky 4-H Horse Program. 
The program had youth compete in hippology, horse judging, public speaking and individual presentations. A team from Oldham County took home top honors in the judging phase of hippology. They also placed second in the written portion, second in problems, ninth in stations and fifth overall. Team members were Caroline Olds, Ella Olds, Grace Gerbus and Savanna Claggett. Individually, Caroline Olds placed fourth in the written portion, ninth in the judging contest and sixth overall.  
In public speaking, Ashlyn Popiwczak, a Scott County 4-H'er, placed fourth overall for her speech "Heart of the Wild." 
In Horse Judging, a Kentucky 4-H team placed sixth in performance, eighth in conformation, ninth in reasons and seventh overall. Members of that team include Hardin County 4-H members Mikayla Clemons, Anna Turlington, Luke Glasscock and Jessamine County 4-H'er Camryn Mattox. 
The next Eastern National 4-H Horse Roundoup is slated for Nov. 4-6, 2022. 
---
4 H Youth
Equine
Events
Extension