Kentucky Cooperative Extension launches community survey to better serve all Kentuckians
Kentucky Cooperative Extension launches community survey to better serve all Kentuckians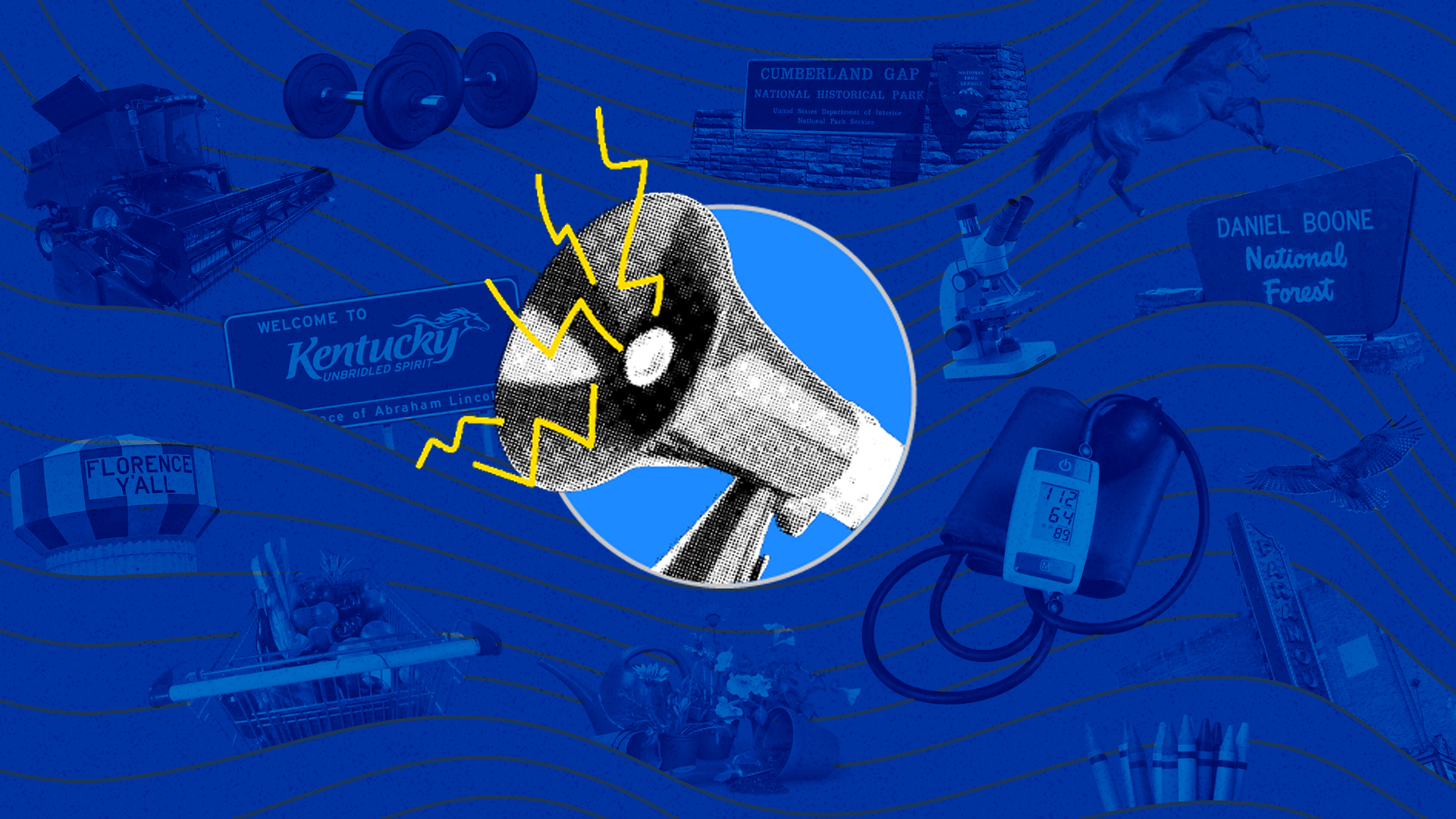 LEXINGTON, Ky.—
The University of Kentucky Cooperative Extension Service in the Martin-Gatton College of Agriculture, Food and Environment is launching a comprehensive community assessment survey to identify and prioritize opportunities for targeted efforts to help communities thrive and shape the future of Kentucky's extension services.
"UK Extension's community assessment process embodies a collaborative and responsive approach, demonstrating a deep commitment to engaging the community and incorporating their perspectives," said Laura Stephenson, UK associate vice president for land-grant engagement and associate dean and extension director for the college. "In addition to this survey, county extension agents will actively seek feedback through informal listening sessions, fostering close relationships with local communities."
Programming areas in Cooperative Extension include agriculture and natural resources, family and consumer sciences and 4-H youth development. In addition, horticulture and fine arts programming are also offered in some counties.
Many current programs resulted from the 2018 survey's 38,000 responses, including
The 2023 community assessment will collect insights from across the state. Community members will rate areas where they need practical education or assistance in agriculture and environment, youth development, community and economic development and family/individual development.
UK Extension will also employ secondary data sources such as the American Community Survey and County Health Rankings to create county profiles. Profiles will highlight local needs and challenges, enabling strategic resources and program development allocation.
The data will identify and guide state-level priorities and pinpoint specific county-level issues, informing tailored programmatic and outreach initiatives. The survey findings and county profiles will be accessible through dashboards on the UK Extension and UK Engage websites.
"Working closely with UK Engage partners, UK Extension ensures that programming and outreach efforts align precisely with identified needs," Stephenson said. "The assessment reaffirms our dedication to serving the needs of the community and our ongoing commitment to delivering impactful programming and engagement. We will continue to make a positive difference in the lives of all Kentuckians."
To participate in the 10-minute community needs assessment survey, visit http://go.uky.edu/serveKY.
– 30 –                                  
The Martin-Gatton College of Agriculture, Food and Environment is an Equal Opportunity Organization with respect to education and employment and authorization to provide research, education information and other services only to individuals and institutions that function without regard to economic or social status and will not discriminate on the basis of race, color, ethnic origin, national origin, creed, religion, political belief, sex, sexual orientation, gender identity, gender expression, pregnancy, marital status, genetic information, age, veteran status, physical or mental disability or reprisal or retaliation for prior civil rights activity.
---
4 H Youth
Community Development
Family Consumer Sciences