Kentucky Grazing Conference to focus on improved grazing practices
Kentucky Grazing Conference to focus on improved grazing practices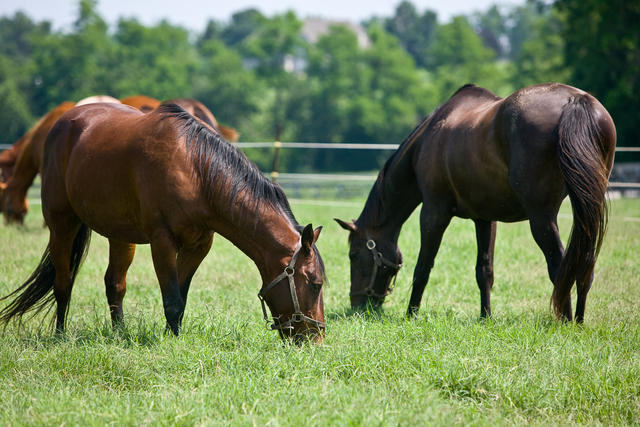 LEXINGTON, Ky.—
Properly utilized and managed pastures can pay dividends for livestock producers. To help producers get the most from their pastures, University of Kentucky specialists are hosting the 14th Kentucky Grazing Conference Oct. 10.
The one-day conference begins at 8 a.m. at the Fayette County Extension office in Lexington. The Kentucky Forage and Grassland Council and the UK College of Agriculture, Food and Environment are sponsoring the event.
Speakers will include grazing and animal specialists from UK, Tennessee, Iowa and the U.S. Department of Agriculture's Agricultural Research Service. They will speak about specific pasture programs for cattle, horses, goats and sheep. Other topics include pastures as one of Kentucky's untapped resources, the role of legumes in a pasture program, extending the grazing season and weed control in profitable pastures.
In addition to the informational sessions, a silent auction will be held throughout the day with results announced during the afternoon. Also during the afternoon, is the popular Kentucky Forage Spokesman Contest, where forage producers compete by giving speeches about their grazing operations and management strategies.
Registration is the day of the conference, and the fee is $15 and $5 for students.
The Fayette County Extension office is located at 1140 Red Mile Place, just off Red Mile Road.
Organizers have applied for credits for Certified Crop Advisers.
For more information, visit the UK Forage extension website, http://www.uky.edu/Ag/Forage.
---
Crops
Equine
Events
Extension
Livestock