Kentucky Leadership Summit forges new pathways for community success
Kentucky Leadership Summit forges new pathways for community success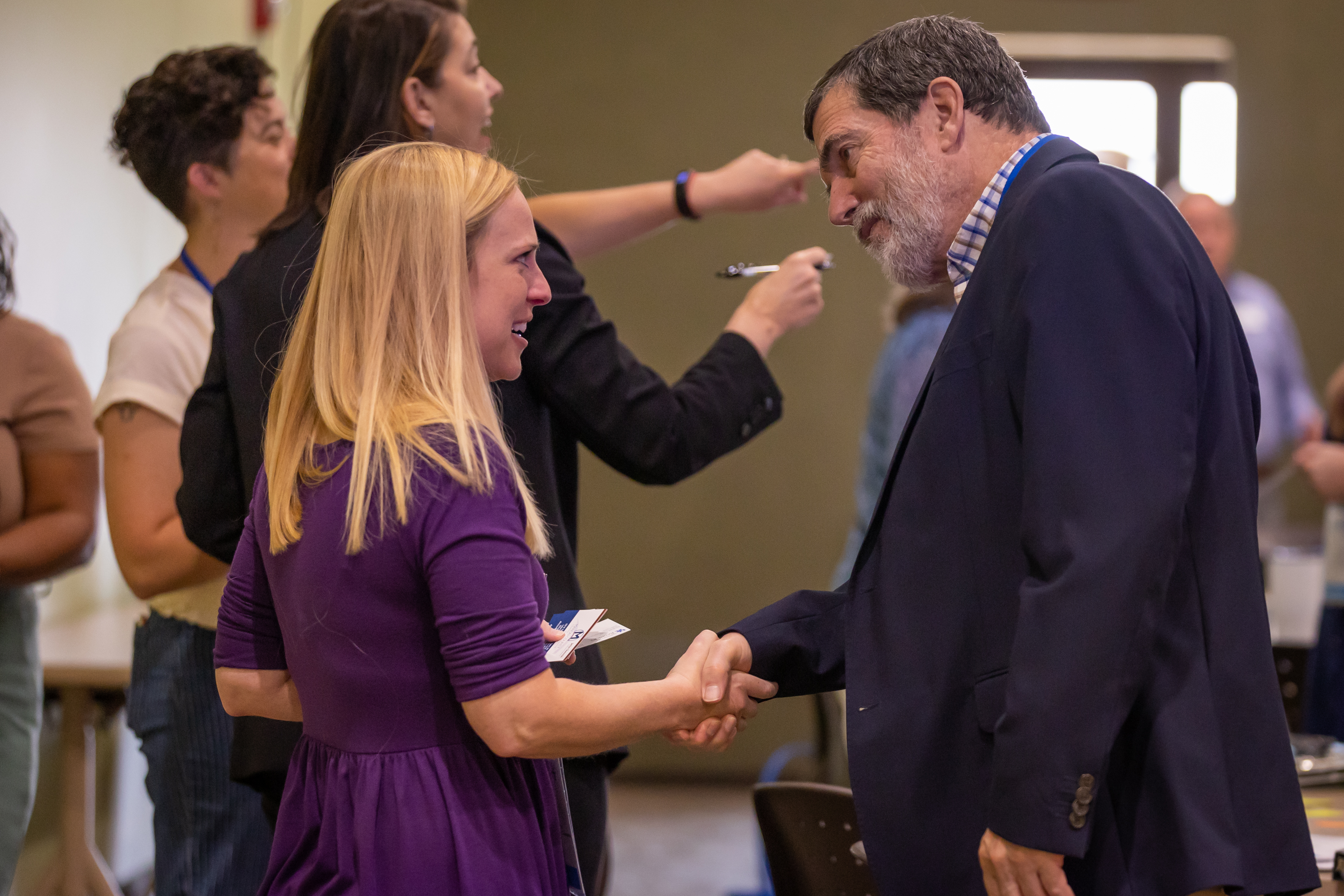 FRANKFORT, Ky.—
Community leadership program coordinators from across Kentucky recently convened to establish stronger networks and enhance their programs. The University of Kentucky, in conjunction with Kentucky State University and Kentucky Chamber of Commerce Executives, brought together more than 80 representatives from over 30 various organizations to KSU's Benson Research and Demonstration Farm for the Kentucky Leadership Summit, the first summit of its kind. 
"The new summit's purpose was to provide a forum for program coordinators in every area around the state to network, share resources and investigate ways to enhance their initiatives," said Daniel Kahl, Community and Economic Development Initiative of Kentucky associate director. "Through facilitated conversations, participants discussed what was working well and identified areas in which their organizations required additional information or resources to improve their work." 
Community leadership programs in Kentucky traditionally have been administered by organizations such as a chamber of commerce or UK Cooperative Extension. However, there was a need to create stronger collaborations and ties between rural and urban communities.  
The summit began with an introduction to "ripple effect mapping," an evaluation method designed to help leadership programs understand their effects on their respective communities. In conjunction with Cooperative Extension, the REM portion was led by the College of Agriculture, Food and Environment's Nicole Breazeale, associate professor in the Department of Community and Leadership Development.  
The morning session featured resource specialists and success stories. Afternoon sessions centered on participant-selected priorities.  
"The summit was a significant step toward establishing a cohesive network," Kahl said. "Several initiatives have been launched as a result of the summit to sustain the newly established collaboration and resource sharing. A Facebook group was created to facilitate networking and resource sharing among the participants. Additionally, through CEDIK, a community resource leadership development library will be established, providing valuable resources for community programs." 
Kahl said other collaborative projects, such as a tool that assesses community leadership priorities, now allow leadership programs to better comprehend the needs and priorities of their respective communities. 
He also said the overwhelmingly favorable response and results in just a short time have laid the groundwork for an annual event.  
"The Kentucky leadership program coordinators' summit has marked a new beginning," Kahl said. "This summit provided a platform for organizations and individuals to unite, exchange knowledge and identify vital resources. By coming together, these leaders are shaping the future of their communities, fostering growth, and creating a network that will support and empower future generations of leaders." 
---
Events