Kentucky Maple Day a producer-beneficial activity
Kentucky Maple Day a producer-beneficial activity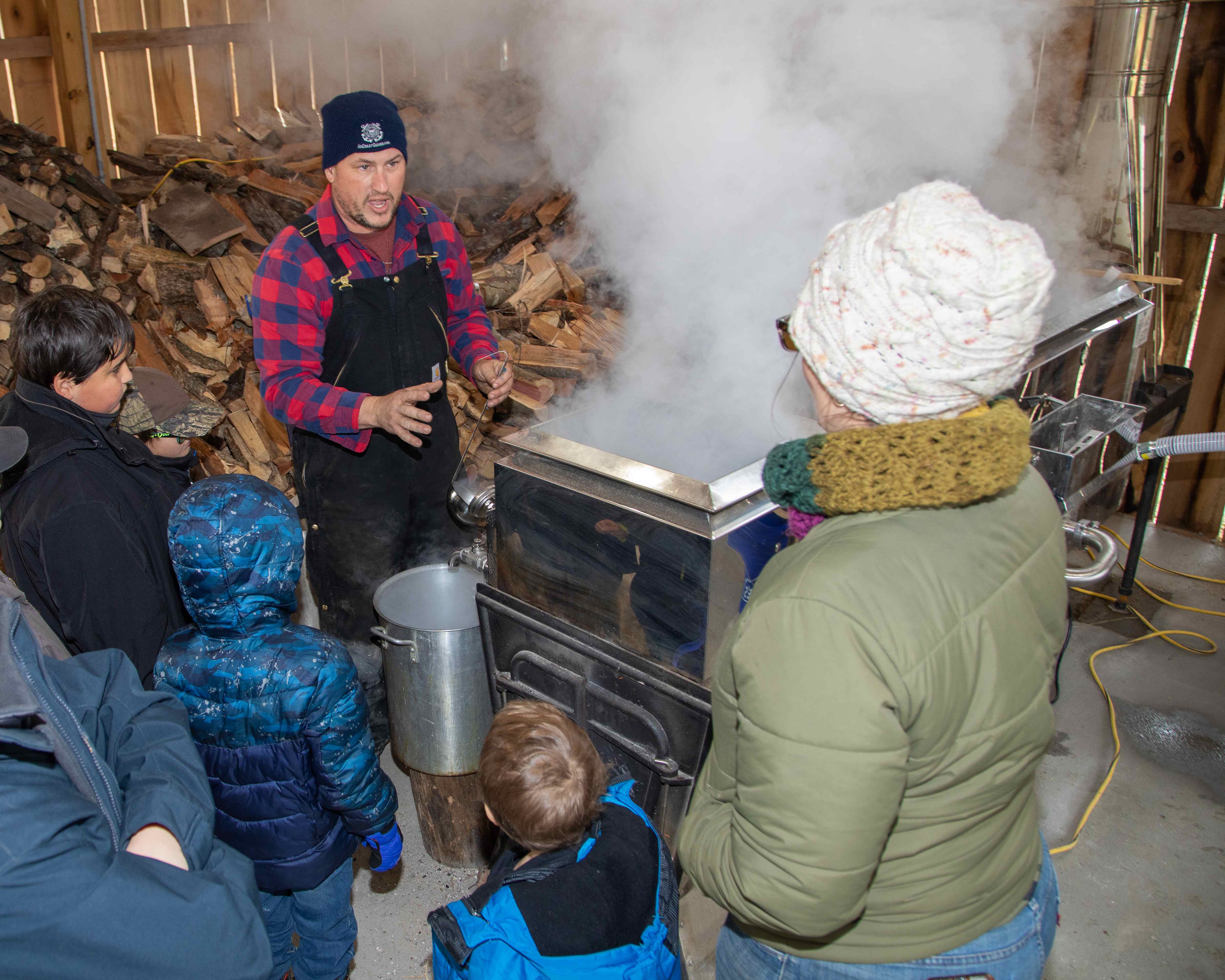 LEXINGTON, Ky.—
February is a busy time for the Kentucky maple syrup industry. That's why the University of Kentucky's College of Agriculture, Food and Environment, in conjunction with the Kentucky Maple Syrup Association, will celebrate its third annual Kentucky Maple Day on Feb. 5. Maple syrup producers can sign up to participate now.  
Kentucky Maple Day is a celebration and educational event. Producers from across the commonwealth open their sugarhouses and operations to the public to learn about the maple sugaring process. The public also can purchase pure Kentucky maple syrup and maple syrup-infused treats. 
"This celebration is a great way for the public to interact with their local maple syrup producers," said Jacob Muller, assistant professor in the UK Department of Forestry and Natural Resources. "Kentucky's maple syrup industry is growing and previous Kentucky Maple Days have shown some really great benefits for producers who opened their doors to the public." 
Producers have touted the benefits the Kentucky Maple Day has brought to their businesses. 
"We received enormous feedback on how this celebration with the public helped them attract new customers," said Billy Thomas, UK extension forester. "They were able to attract more business and the customers were able to enjoy delicious Kentucky maple syrup, so I think it ended up being a win-win for everyone." 
Producers wishing to open their facilities to the public for the upcoming event can contact Billy Thomas at Billy.Thomas@uky.edu or Jacob Muller at Jacob.Muller@uky.edu. To learn more about maple syrup in Kentucky, visit the Kentucky Maple Syrup Project website at https://ky-maplesyrup.ca.uky.edu.  
---
Extension
Forestry