Kentucky professor collaborates with U.S. consulate general to mitigate Australian climate change
Kentucky professor collaborates with U.S. consulate general to mitigate Australian climate change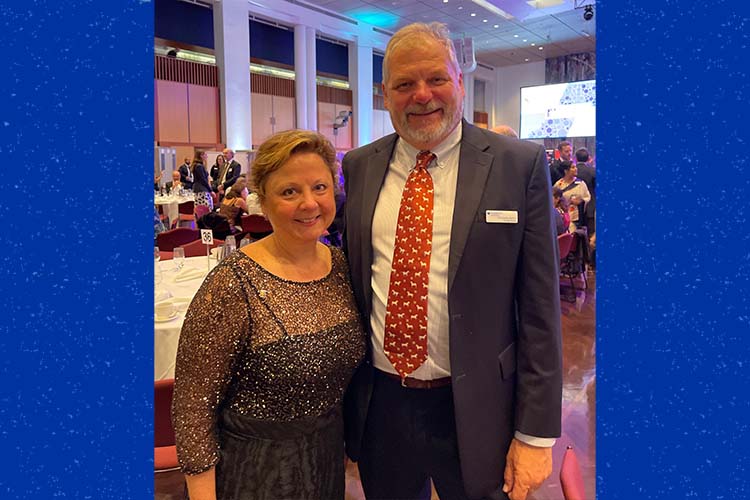 Lexington, Ky.—
Two University of Kentucky alumni are making a difference Down Under by promoting ecological restoration and reducing Australia's carbon footprint. With similar climate crisis challenges, the collaboration showcases the power of international partnerships addressing global issues like climate change. 
Chris Barton, UK Department of Forestry and Natural Resources professor, is partnering with fellow UK graduate Christine Elder, now U.S. Consul General representing the U.S. in New South Wales and Queensland, Australia, to promote ecological restoration and mitigate climate change. 
"Both the U.S. and Australia are industrialized nations with a huge carbon footprint," Barton said. "Although both are working to expand renewable energy resources and practices, both countries still rely heavily on non-renewable energy sources such as coal, oil and gas." 
Barton, a Fulbright Distinguished Chair in Science, Technology and Innovation in Australia, works with university scientists, conservation groups and mining companies testing the global application of restoration processes he helped develop for Appalachian regions.  
During the early 2000s, Barton was involved in a science-based management effort examining techniques for reforesting surface coal mines in Kentucky. With funding from the Department of Energy and the U.S. Forest Service, the team planted more than three million trees on reclaimed coal mines in the state. 
These projects led to best reforestation practices of mine-impacted lands, termed the Forestry Reclamation Approach, and contributed to the development of the Appalachian Regional Reforestation Initiative. 
"In 2009, I had the privilege to be on a panel at the United Nations in New York with Prince Albert of Monaco, Nobel Laureate Wangari Maathai and others to celebrate the success of the 'Plant for the Planet' campaign where one tree was planted for every person on the planet," Barton said. "Here, I stated for the first time in a public forum that the Forestry Reclamation Approach has global application." 
Since 2020, Barton and his Australian partners have planted nearly 300,000 trees in New South Wales and Queensland. 
"I'm very excited about testing the global application of restoration work we developed for Appalachia on landscapes in Australia," Barton said. "We hope to improve the land and livelihoods for those in the restored areas." 
The U.S. and Australia share similar challenges in addressing the climate crisis. Elder, also a Kentucky native, sees promise for future collaboration. 
"Bilaterally, our work together could focus on several promising areas, including long-term energy storage, decarbonizing hard-to-abate industries like steel and cement, and addressing methane emissions," Elder said. 
This collaboration highlights the importance of international partnerships in addressing global challenges like climate change and the power of what UK alumni can accomplish. 
---
Environment
Forestry
Sustainability