KNLA to host 2022 Green Industry Summer Summit
KNLA to host 2022 Green Industry Summer Summit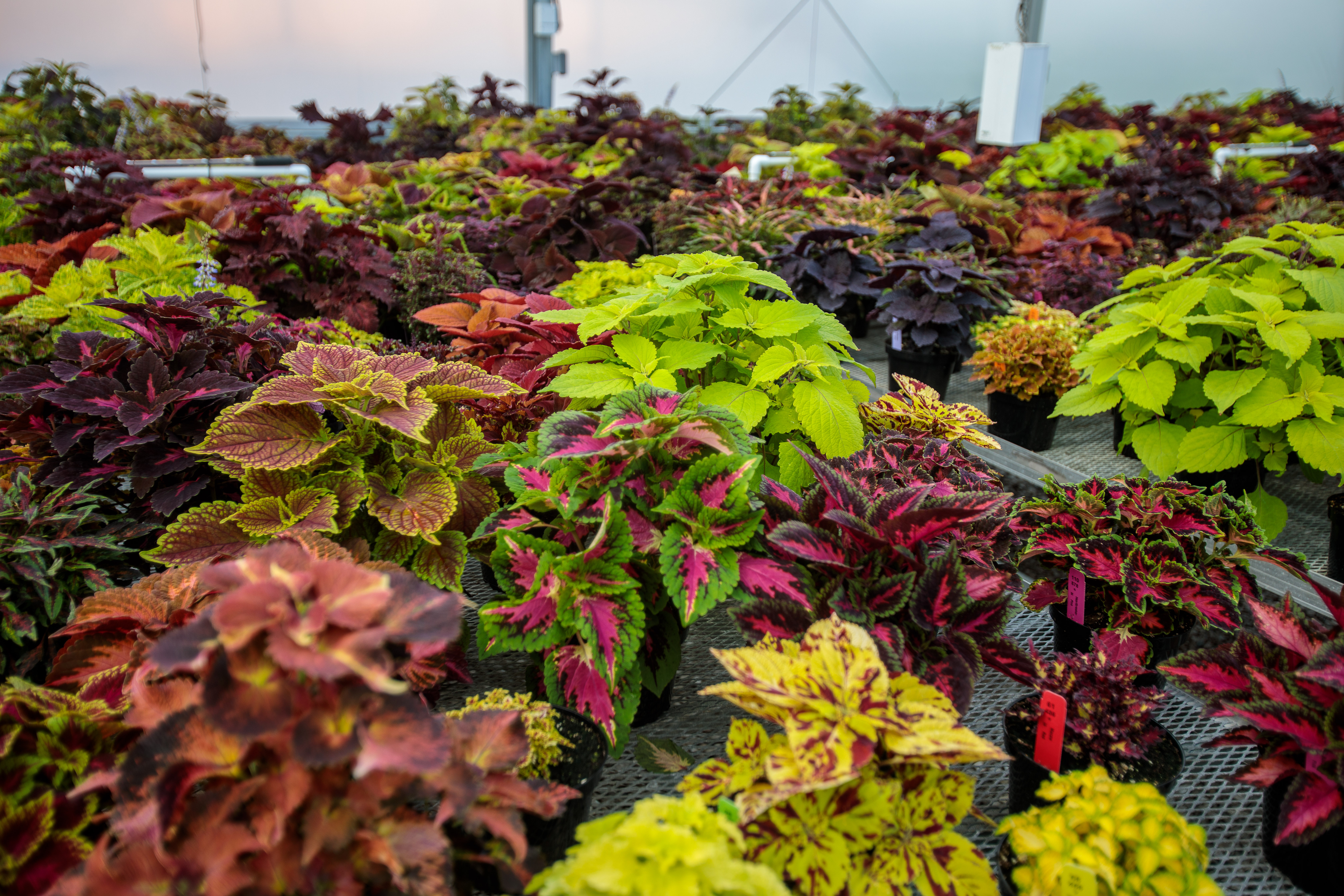 PRINCETON, Ky.—
The Kentucky Nursery and Landscape Association is hosting the 2022 Green Industry Summer Summit June 22-23 at the Holiday Inn Louisville East - Hurstbourne. KNLA aims to help industry professionals network, as well as promote the benefits of the landscaping and horticulture industry to the public during the interactive, two-day conference including a bus tour and short seminars led by industry experts. 
The bus tour is June 22 from 9 a.m. to 1:20 p.m. EDT with stops at Kentucky landmarks that highlight the importance and beauty of landscaping and horticulture. Stops include Churchill Downs, Louisville's Waterfront Botanical Gardens and Kentucky Kingdom. Attendees will regroup at 4 p.m. for an evening at Yew Dell Botanical Gardens.  
After a cocktail hour from 5:30-6:30 p.m., keynote speaker Carol Reese will offer a presentation from 6:30-9 p.m. Reese is a recently retired extension horticulture specialist from Jackson, Tennessee, who is nationally known for her mixture of humor with gardening information in her writings and speeches. Reese's keynote speech, "Native Plants: Facts and Fallacies," will cover the truth behind the common misconception that native plants are the most worry-free and question traditional definitions of native plants.  
On June 23, industry professionals will give a variety of presentations from 8:30 a.m. to 4:10 p.m., with several University of Kentucky faculty members speaking during these sessions. Attendees will have the choice of attending sessions on either pest management or plants and design. 
  Jonathan Larson, entomology professor for the UK College of Agriculture, Food and Environment, will host a session titled "The Sinister Six: Turf Pests to Watch for in 2022," about a mixture of traditional pests such as the white grub and the fall armyworm and some new insects popping up across the state like the annual bluegrass weevil.  
"The green industry and ornamental plants are important because we're humans; we need to connect with greenery around us, and if you can have healthy plants that go into these landscapes, it helps people to feel more at home, happier and healthier," Larson said. "It's also just a physical necessity. If you go to cities and towns where it's just a lot of concrete and payment, those areas are going to be a lot warmer than areas that have some nice, lush grass or some well-maintained shrubbery and trees to reduce those heat island effects." 
Larson said beyond the technical knowledge and trainings at the conference, his favorite part of the event is connecting with fellow Kentuckians working in the industry. 
"As an extension professional, I just love when I get to interact with the actual growers who are dealing with these issues." Larson said. "They truly are academics' eyes and ears. If we're worried about these invasive species and the potential for new ones, they're the ones who are going to interact with it first." 
UK horticulture professor Winston Dunwell will also present "West Kentucky Native Plants and Where do They Live."  Dunwell uses native Western Kentucky plants to educate people about plant identification in their areas.  
"Being a KNLA member results in shared experiences and learning. I have frequently depended on information provided by successful Kentucky green industry people to help those making business changes or those just getting started," Dunwell said. "But ultimately it comes down to the people. I have great memories of those who've gone before and seeing those new to nursery/landscaping prosper and learn to love the nursery/landscape industry as much as I do." 
Dunwell encourages people to participate in KNLA to benefit from relationships that lead to gained knowledge, fewer business mistakes and greater success. 
The UK College of Agriculture, Food and Environment sponsors KNLA. Other KNLA sponsors include Inside Out Landscape Design, Anderson Mulch and Soil, Abrams Nursery, Riverfarm Nursery, LawnCo, Korfhage Garden Design, Airtech Tools, Ammon Nursery, SiteOne Landscape Supply, Wallitsch Garden Center, Monrovia, National Nursery Products, Listerman & Associates Inc., Hans Nelson & Sons Nursery and Dayton Bag and Burlap.  
Pre-registration is required to attend the event. Registration is $150 for the full conference; one-day tickets are $100 per day. Those interested in attending only the evening at the Yew Dell Botanical Gardens can register for $75. To register, visit https://www.knla.org/event-4813110. For more information and a full event schedule, visit https://www.knla.org/2022-Kentucky-Green-Industry-Summer-Summit.