KYH2O podcast entertaining way to learn about water resources
KYH2O podcast entertaining way to learn about water resources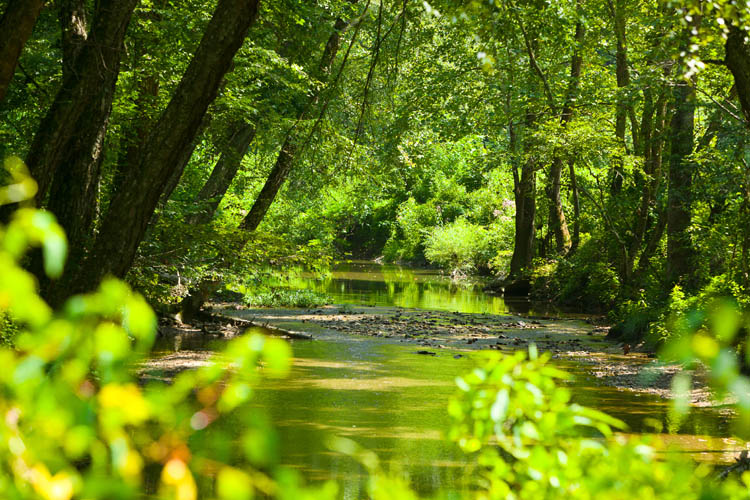 LEXINGTON, Ky., — Water is abundant in Kentucky with its more than 90,000 miles of waterways. KYH2O, a new podcast series produced by the University of Kentucky College of Agriculture, Food and Environment, uses multiple lenses to examine the importance of that precious natural resource.
"We're looking at all things water in Kentucky. It's not just purely science. There are also cultural aspects that are tied to water as well, and events with a water perspective that people might find interesting," said Carmen Agouridis, extension associate professor in the Department of Biosystems and Agricultural Engineering and a co-host for the series.
Kentucky's streams and rivers are the primary driver of the state's great natural biodiversity and beauty, from its elaborate cave systems, fertile agricultural land and broad expanses of forest to its abundant wildlife, fish, invertebrates and plant life. When water is taken for granted, however, Kentucky's rich biodiversity can suffer. One of the goals of KYH2O producers is to make people aware that their actions matter.
"Every single person lives in a watershed and plays a role in maintaining the health of that watershed. It's critical that we protect our water resources, because water is critical to our survival, but we tend to take it for granted," Agouridis said. "Part of the reason we're doing this podcast is to get people connected to the water that's around them and understand its importance and what they can do as an individual to help protect that valuable resource."
A new podcast is released every two weeks. Episodes cover such subjects as macroinvertebrates in streams and why they're important; salamanders and the salamander search program at Raven Run Nature Sanctuary in Fayette County; Kentucky's unique geology and how it is vital to the bourbon industry; streamside buffer zones and stream restoration; homeowner irrigation; and urban trees and their importance to the water cycle. Some episodes will examine environmental education, recreational opportunities and stream cleanup activities.
"We hope the variety of subject matter will help folks understand that all of us have an impact on the water quality, not only in Kentucky but beyond the state too," said Amanda Gumbert, UK extension water quality specialist and podcast co-host. "Water cycles all through the whole earth, so everything we do has an impact to the water that is part of the global water cycle."
To enhance the information delivered by KYH2O, numerous other sources of information are included on the program's website, including publications, videos and links to other websites.
"When we put these resources together, we try to think about it from the perspective of educators and what they could use in their classrooms, though certainly we hope everyone will find this information fascinating and helpful," Agouridis said.
Gumbert hopes the information gained from the podcasts will persuade people that small changes can make a big difference.
"Every little thing that any of us can do as individuals counts for the greater good," she said. "We're trying to give people a snippet of information with a small investment of their time to listen to the podcasts. Maybe they will become better consumers, better decision-makers and more informed global residents, so that we all just walk a little more lightly on the earth."
The podcasts are available through podcast apps on any mobile device, iTunes or online at https://www.uky.edu/bae/kyh2o.
To hear more about KYH2O, listen to WUKY's Plug Your Podcast with Alan Lytle.
---
Biosystems Ag Engineering
Environment
Extension