"Managing Poo Begins with You" dairy meetings under way across Kentucky
"Managing Poo Begins with You" dairy meetings under way across Kentucky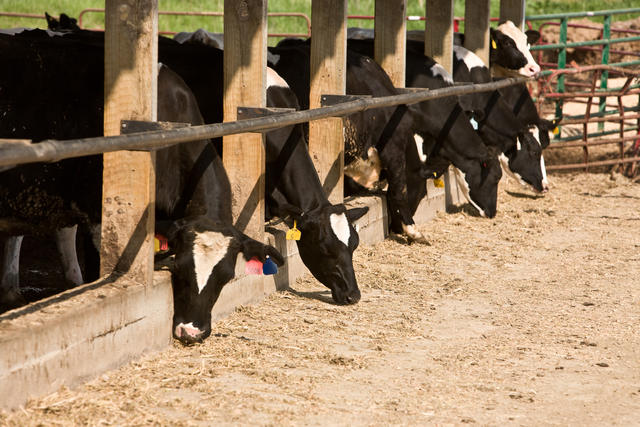 LEXINGTON, Ky.—
Let's face it, the dairy business can get messy, but there's no reason producers can't turn poo into profit. Upcoming meetings throughout Kentucky aim to show dairy cattle managers how to do just that.
The University of Kentucky College of Agriculture, Food and Environment is joining the Kentucky Dairy Development Council, the Division of Compliance Assistance, Soil Conservation Districts of Kentucky and the Kentucky Farm Bureau to present regional dairy meetings. The meetings will focus on understanding Kentucky agricultural water quality plans and nutrient management plans, how to be prepared when a state inspector arrives and management practices that will increase milk quality.
These meetings and the lunch provided are free to any Kentucky dairy farmer. RSVP to Meredith Scales at 859-516-1966 prior to the meeting. Contact your local Cooperative Extension office or local KDDC consultant for more information. Please arrive 15 minutes prior to the meeting to register.
Upcoming meetings will all be from 10 a.m. to 2 p.m. local time:
March 10 — Nelson County Extension Office, 317 S. Third St., Bardstown     
March 14 — Fleming County Extension Office, 1384 Elizaville Road, Flemingsburg
March 18 — Christian County Extension Office, 2850 Pembroke Road, Hopkinsville
March 19 — Warren County Extension Office, 3132 Nashville Road, Bowling Green
March 27 — Metcalfe County Extension Office 422 East St., Edmonton
March 28 — Adair County Extension Office, 409 Fairgrounds St., Columbia.
---
Events
Extension
Livestock