New directors named for Appalachian Center and Appalachian Studies Program
New directors named for Appalachian Center and Appalachian Studies Program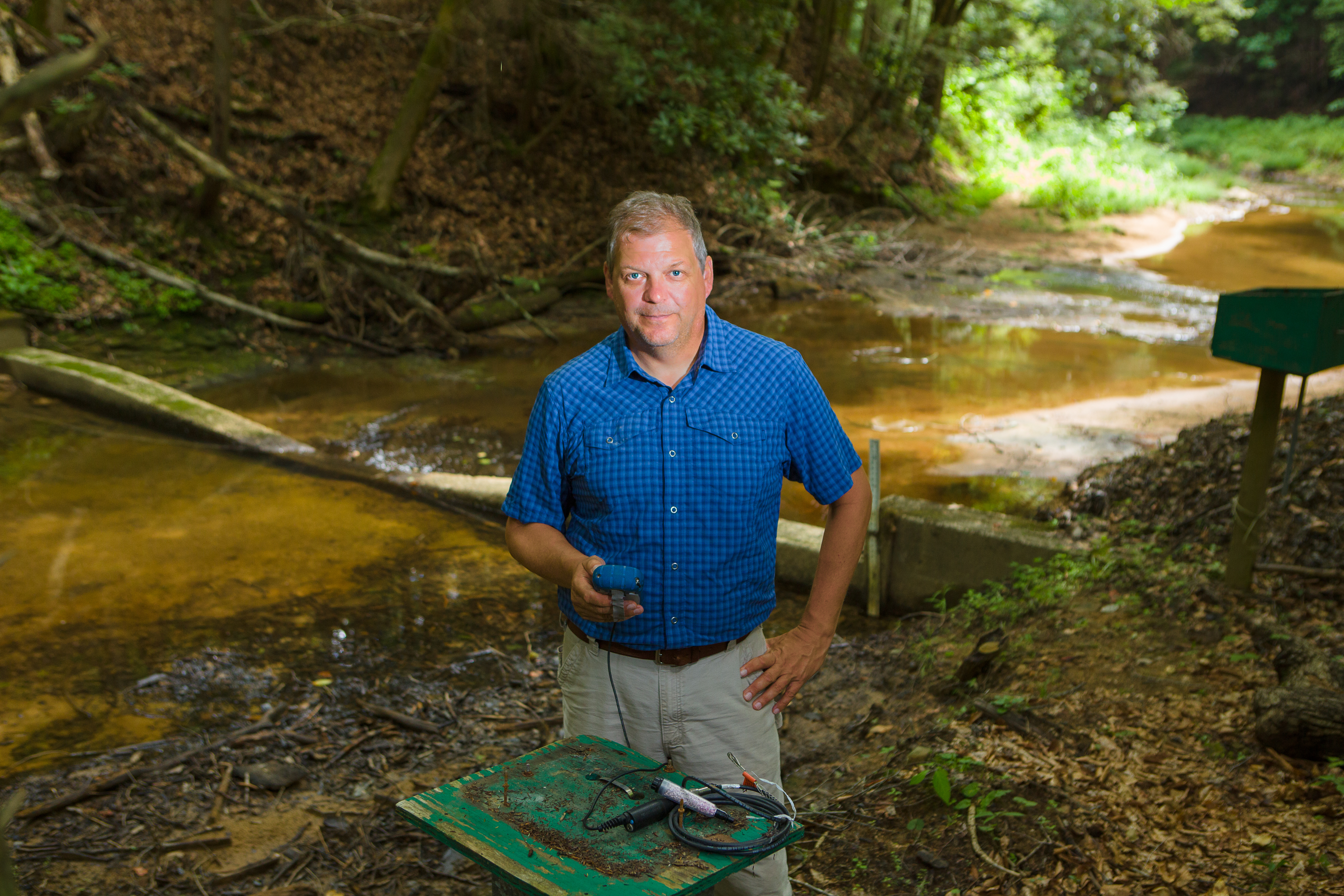 LEXINGTON, Ky.—
University of Kentucky College of Agriculture, Food and Environment Professor Chris Barton will take on the role of Appalachian Center director. The UK College of Arts and Sciences recently announced Barton's appointment, as well as that of Shaunna Scott as the new director of its Appalachian Studies Program.
"Chris Barton and Shaunna Scott will make a great leadership team along with the staff of the Appalachian Center," said Ann Kingsolver, former director of both the Appalachian Center and Appalachian Studies Program. "They are both experienced with university/community partnerships, and both are interested in a sustainable future for Appalachian Kentucky communities. They will represent UK well in current broader conversations in the region."
Barton, professor of forest hydrology and watershed management in the Department of Forestry, has written and presented extensively on environmental and natural resource issues in Appalachia and is the co-team leader of the Appalachian Regional Reforestation Initiative's Science Team.
He founded and is the current president of the board for Green Forests Work, a nonprofit organization whose mission is to restore forests and associated ecosystems on lands that have been impacted by coal mining in Appalachia. More than 1.6 million trees have been planted in Appalachia since 2009 through the initiative.
"My goal as director is to maintain strengths that the center currently possesses, but add focus to the environmental and natural resource issues that largely define the Appalachian region and are intertwined in the culture of its people," Barton said. "This would bolster the center's participation in science-related research and outreach and advance communication and conversations on emerging topics that will have major ramifications on the land and livelihood of those who live there. Those topics are certain to include climate change, alternative energy, rural health, land rehabilitation and species conservation. I am very excited about this opportunity and look forward to working with our community partners and the faculty, staff and students at UK."
---
Environment
Forestry
Sustainability