Pest Management Field Day to Focus on grain crops
Pest Management Field Day to Focus on grain crops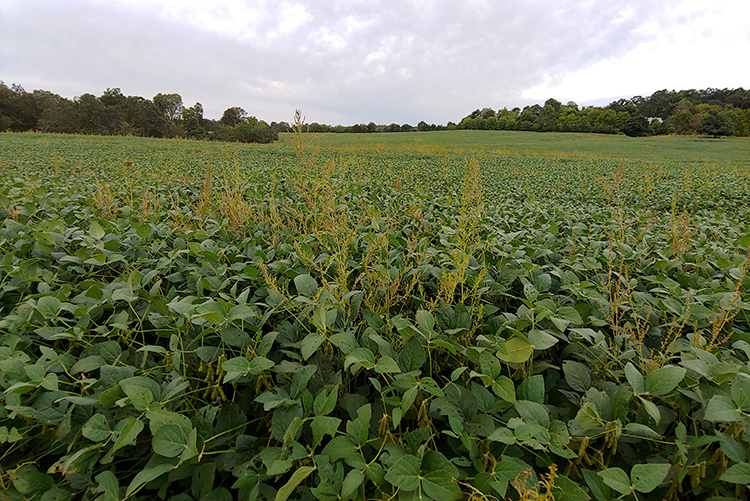 PRINCETON, Ky.—
Grain crop producers can learn ways to minimize potential growing season challenges during the University of Kentucky's Pest Management Field Day. The event is from 8:30 a.m. until 12:30 p.m. CDT June 29 at the UK Research and Education Center in Princeton.  
"The field day will give participants insight into the latest research being conducted by University of Kentucky specialists," said Travis Legleiter, UK weed scientist and field day organizer. "This ongoing research provides the basis for our recommendations for weed, disease and insect management on Kentucky corn, soybean and wheat acres." 
Legleiter's research that focuses on herbicide-resistant weeds including Palmer amaranth, johnsongrass, water hemp and Italian ryegrass is among the field day topics.  
"The weed science plot tours will highlight the latest recommendations, both chemical and non-chemical, for management of four of Kentucky's most problematic herbicide-resistant weeds," he said. 
Participants will also learn about insects and diseases impacting field crops and current UK research focused on their control. This will include plot tours of research projects of plant pathologists Carl Bradley and Kiersten Wise and entomologist Raul Villanueva.  
Preregistration is required and is due by June 27. Producers can register online at https://bit.ly/3ih37DE or by calling the UK Research and Education Center at 270-365-7541, ext. 0.  
Program organizers have applied for continuing education units for Certified Crop Advisors and pesticide applicators.  
---
Crops
Entomology