Resilient Appalachians still rebuilding from historic Eastern Kentucky flooding
Resilient Appalachians still rebuilding from historic Eastern Kentucky flooding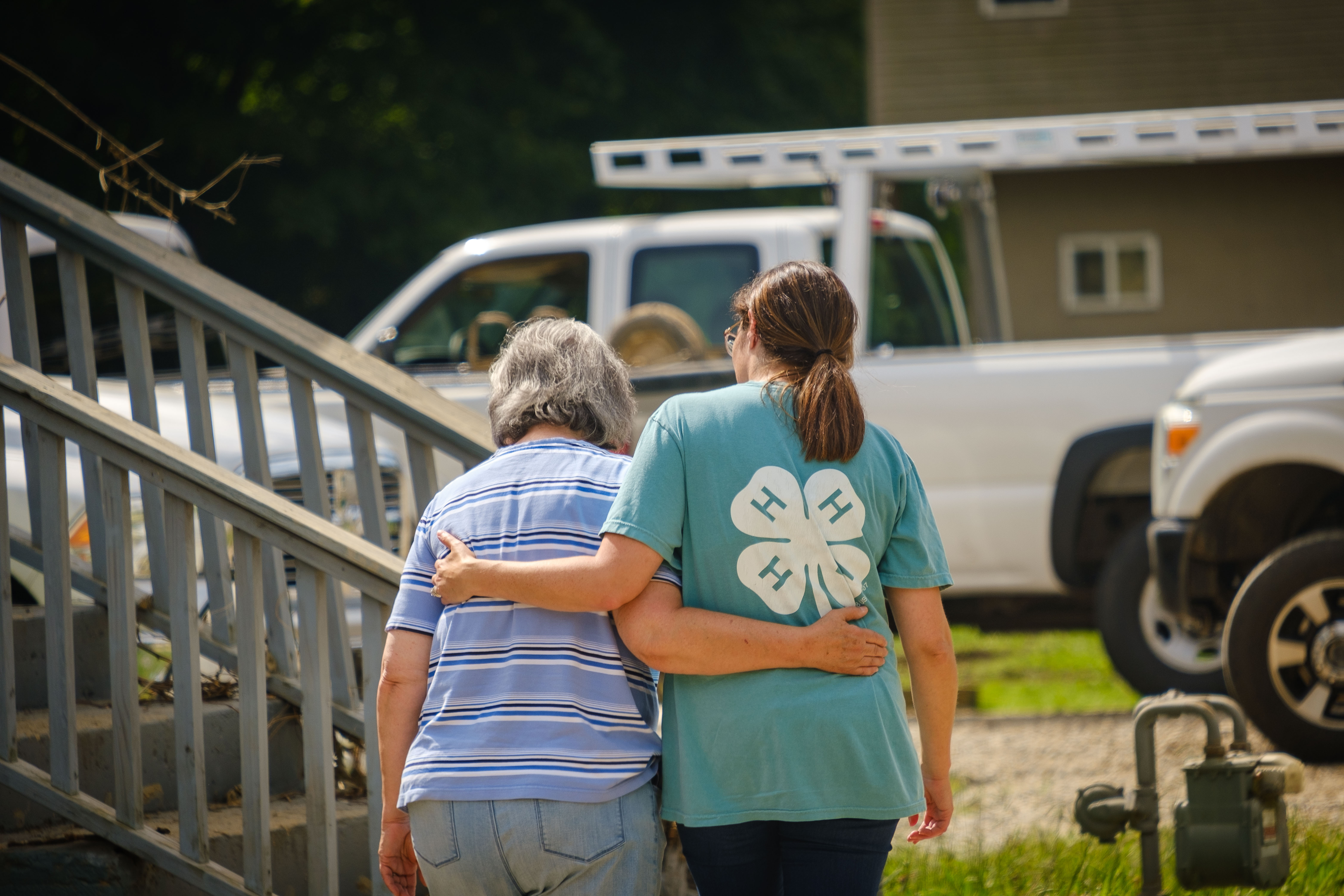 QUICKSAND, Ky.—
In late July 2022, catastrophic flash floods inundated several Eastern Kentucky counties when upwards of 16 inches of rain fell over a five-day period. University of Kentucky Cooperative Extension agents were some of the first with boots on the ground to help. A year later, agents recall the emotional, yet hopeful encounters that tell a story of stout resilience among the still-recovering Appalachian communities. 
"With the UK Cooperative Extension Service, we are embedded in our communities during the good times and the bad times," said Daniel Wilson, director of the UK Robinson Center for Appalachian Resource Sustainability in Quicksand. "The floods of 2022 represented a bad time. It allowed us to help our communities when they needed it most. Taking care of our people is the heart of what we do." 
Agents welcomed their peers from all over Kentucky and went to work. Their priority was their people—providing food, shelter, coordinating farm supplies and animal feed, and just listening to those who needed an ear or a hand to hold.  
The communities of Neon and McRoberts were priorities in Letcher County.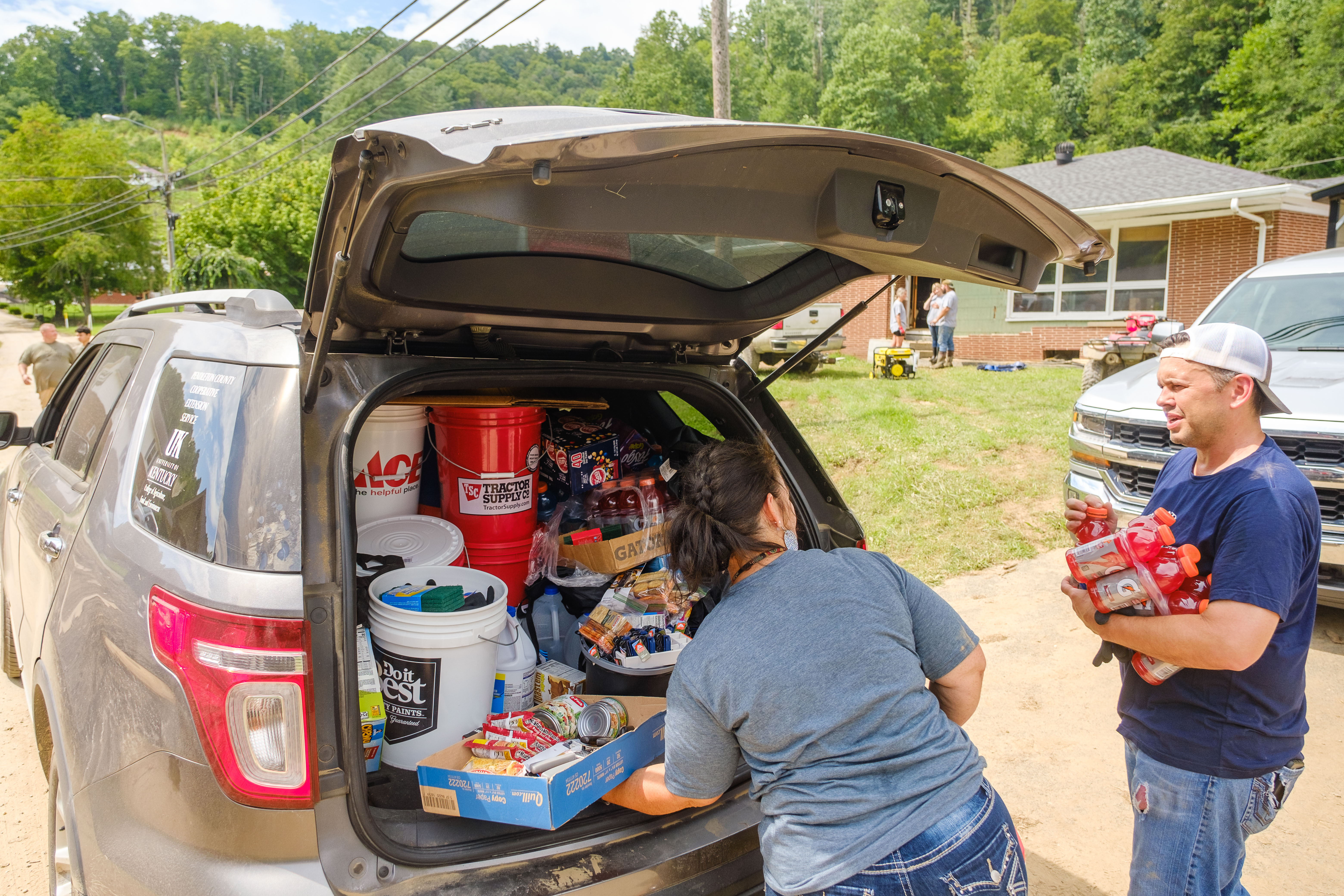 "We were quickly called upon to take supplies to McRoberts," said Shad Baker, an agriculture and natural resources Cooperative Extension agent in Letcher County. "McRoberts and Neon were completely cut off. The only access into town was a washed-out bridge.  We provided meals for hundreds of people for many days." 
Immediately after the flooding, many county offices served as food distribution and first aid stations. The Letcher County Cooperative Extension office served as a Salvation Army shelter. Extension agents quickly realized they couldn't be everything to all people, so they had to focus on where they could make the most impact.  
Finding focus, providing hope 
Extension offices were not big enough to store massive amounts of donated food, clothing and other items. Instead, they worked with local and state partners to shift those operations away from the offices. This freed them up to serve their communities in impactful ways.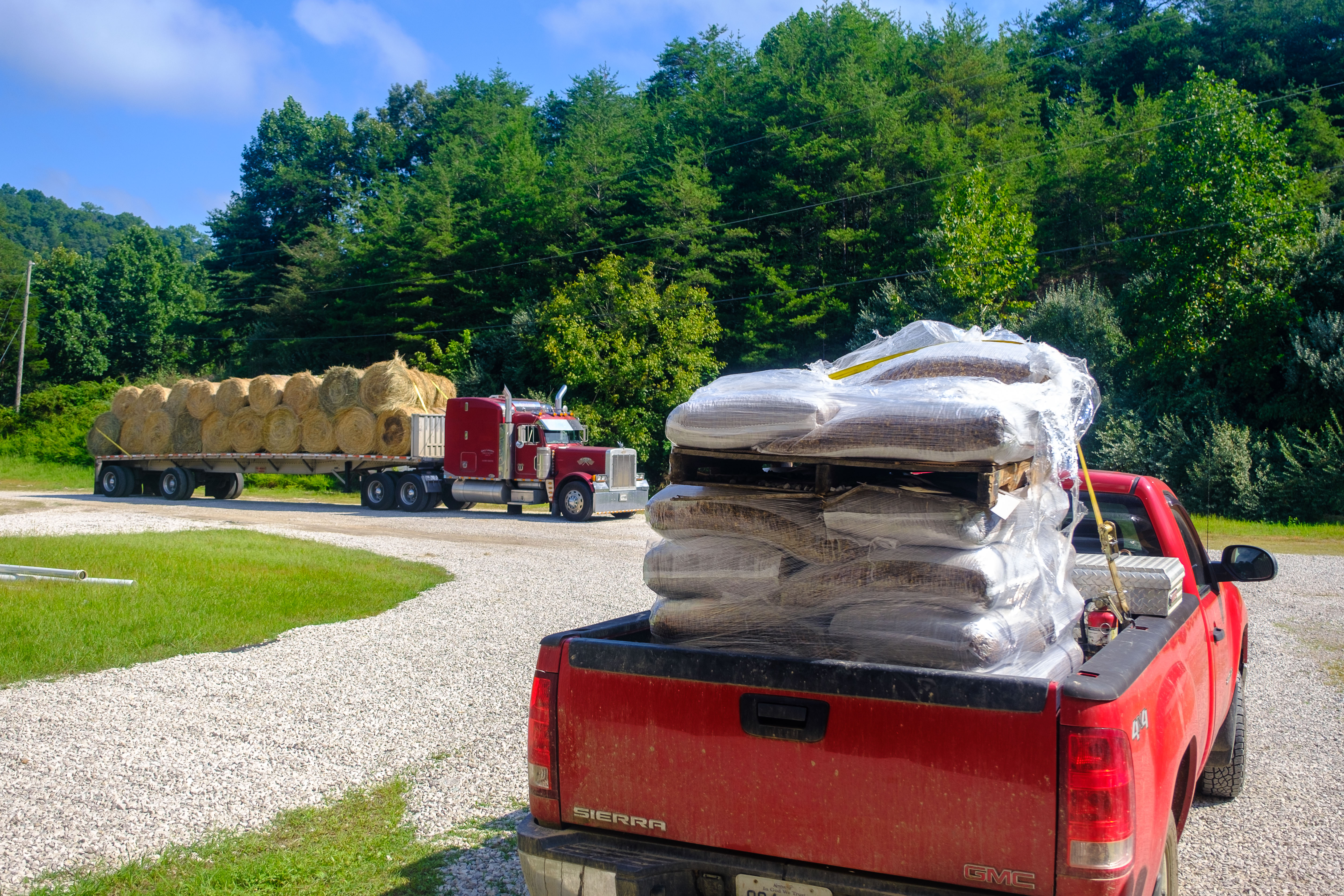 Perry County extension agent for agriculture and natural resources Charles May worked with Breathitt County Cooperative Extension agent Reed Graham and Arch Sebastian, president of the Mountain Cattlemen's Association to coordinate donations of feed, hay and other farming supplies.  
"We had a lot of good volunteers. Agriculture leaders in every county stepped up," May said. "Whether it be grass seed for stream bank stabilization or lawns or helping them work with soil conservation, giving out fencing supplies, we were a big help."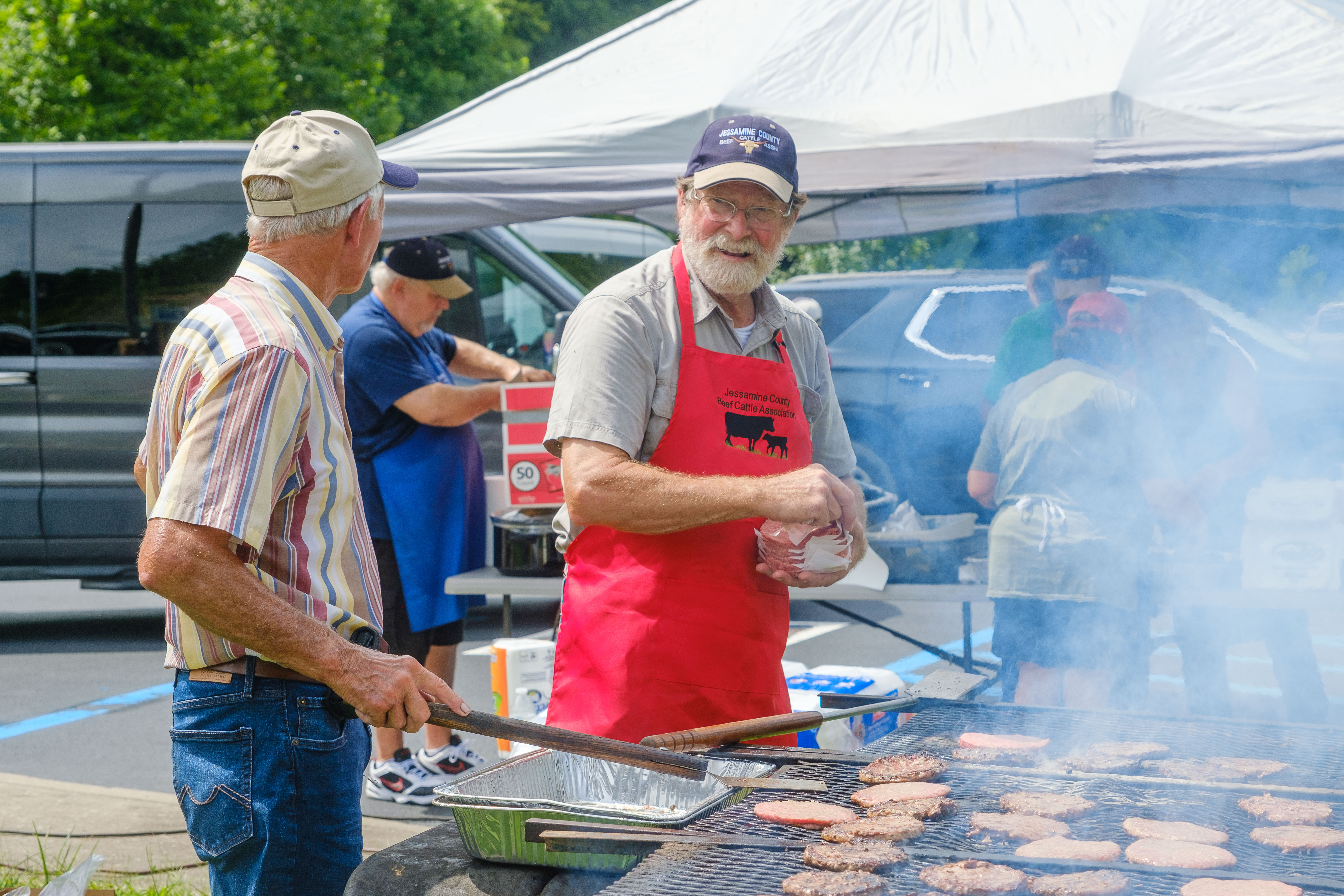 "Youth were a big focus for our county," said Dora Centers, Knott County extension agent for 4-H youth development and co-chair of a children's-needs committee after the flood. "We identified displaced families with children and helped transport, locate and meet their needs." 
The committee coordinated fun programs at the temporary housing RV campgrounds around popular holidays. Also, it provided a summer camp program with support from UK Athletics, Alice Loyd College, local church and school groups and other volunteers.   
A station in ruins builds back
The UK Martin-Gatton College of Agriculture, Food and Environment's Robinson Center for Appalachian Resource Sustainability (RCARS) took significant flood damage. This was the second big blow to the college after its Research and Education Center (UKREC) in Princeton was leveled by an EF-4 tornado just half a year prior.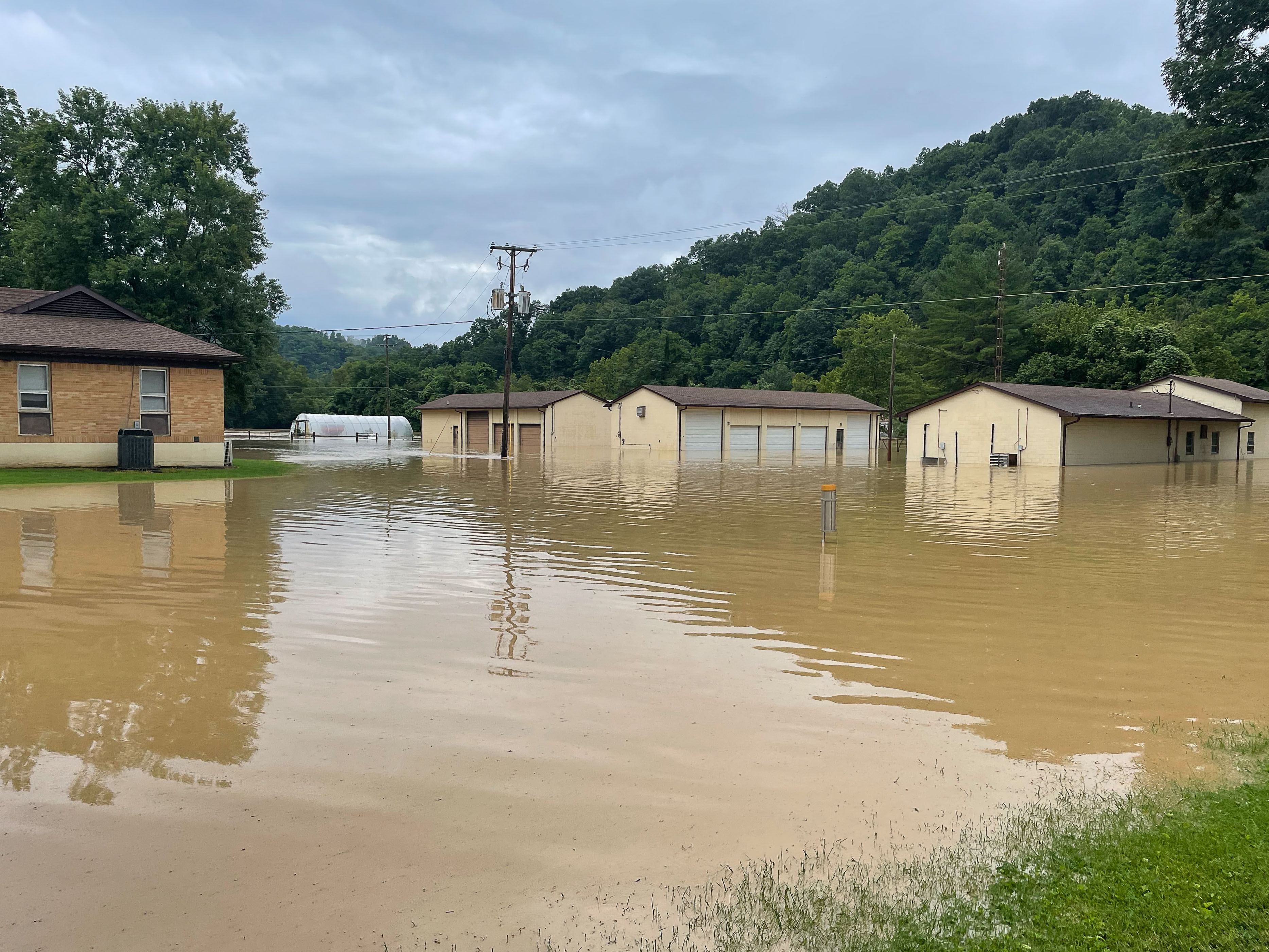 "RCARS was heavily damaged after the floods and we are still dealing with the aftermath," Wilson said. "However, we are back better and stronger than before, focusing heavily on our research and programs for Eastern Kentucky." 
Shawn Wright, horticulture specialist stationed at RCARS, said all the fields and many structures in the bottoms flooded.  
"We lost a lot of buildings and almost all of our equipment," he recalled. "Then, unfortunately, we had a windstorm come through here in March and my greenhouse got torn up. I think we're actually going to be in better shape here than we've ever been with new equipment coming in." 
Rebuilding will take time, but RCARS officials are not waiting around to serve Appalachia. Mountain Ag Fest will go on this fall, albeit in a smaller format. Organizers also want to continue offering the popular Pumpkin Days for area school children.  
Mental health support for the helpers 
All counties prioritized mental health and tried to boost morale. These ranged from beautification projects to community partnerships such as a free ice rink in downtown Jackson.   
Adams started teaching lessons on how to create a disaster preparedness kit. 
"Getting people to come in and learn to make the disaster kit also gave them a reason to begin talking with us and each other about what they went through," Adams said. "Giving them space to do that with people in the community they trust was fulfilling." 
Through the tornado, wind and flood tragedies, Cooperative Extension weathered two extremes within a year. Leaders are responding by creating an Extension Disaster and Emergency Preparation curriculum for agents across the state. 
"Our focus for the future is to equip and prepare our already-capable agents and staff for the next disaster," said Laura Stephenson, UK associate vice president for land-grant engagement and director of the UK Cooperative Extension Service. "How we prepare now for future disasters determines how we will best serve our communities when they desperately need us going forward." 
– 30 – 
The Martin-Gatton College of Agriculture, Food and Environment is an Equal Opportunity Organization with respect to education and employment and authorization to provide research, education information and other services only to individuals and institutions that function without regard to economic or social status and will not discriminate on the basis of race, color, ethnic origin, national origin, creed, religion, political belief, sex, sexual orientation, gender identity, gender expression, pregnancy, marital status, genetic information, age, veteran status, physical or mental disability or reprisal or retaliation for prior civil rights activity. 
---
4 H Youth
Family Consumer Sciences
Fine Arts
Weather