Reviving Kentucky's sweet tradition: University of Kentucky to host maple syrup workshop
Reviving Kentucky's sweet tradition: University of Kentucky to host maple syrup workshop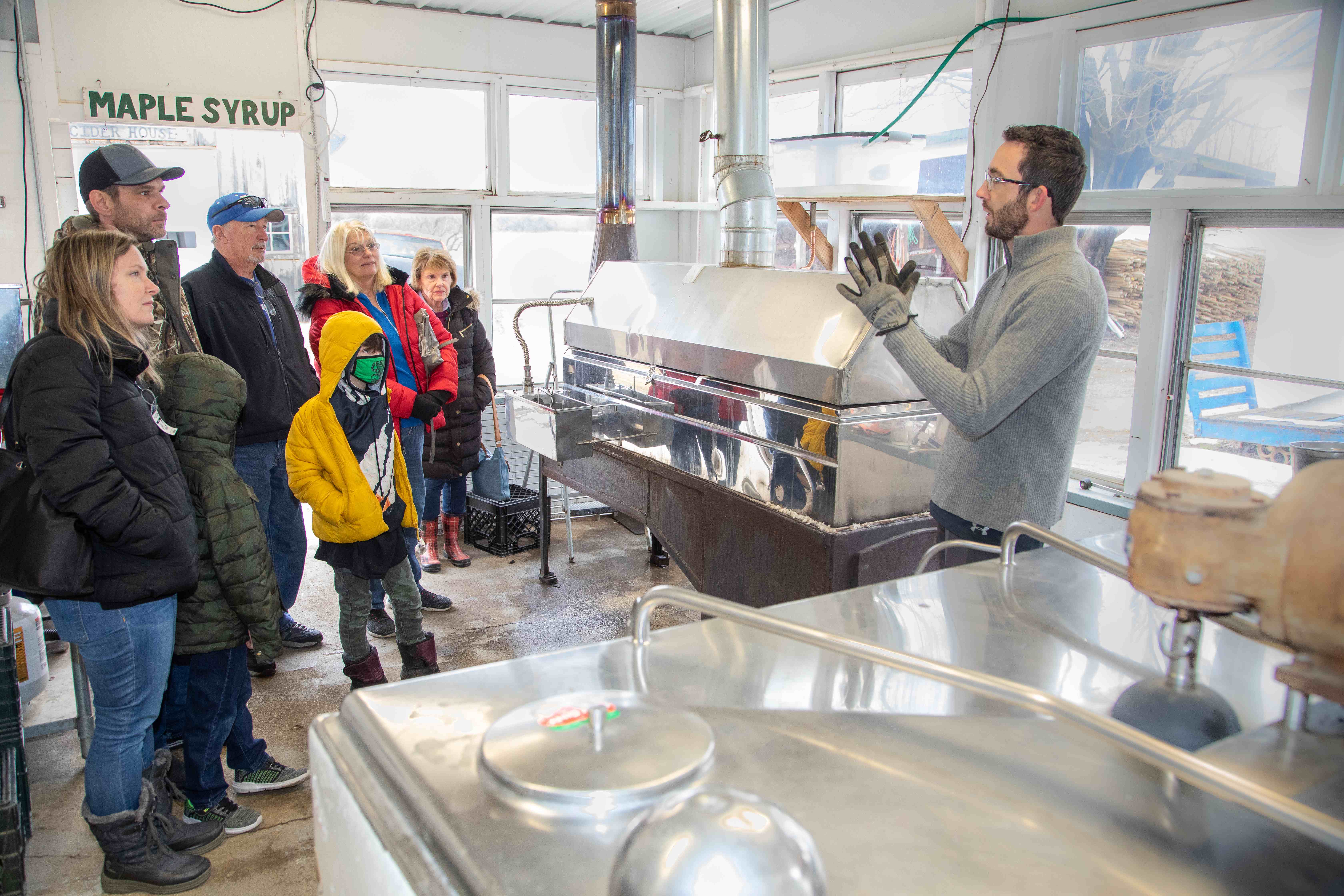 Lexington, Ky.—
In 1930, a sugar shortage hit Kentucky, compelling residents to tap into their resourcefulness and try their hand making maple syrup. Over the years, this craft gradually faded into obscurity. 
But in recent years, Kentucky's maple syrup production has made a remarkable resurgence. On Oct. 16 at the Boone County Environmental and Nature Center, the University of Kentucky Martin-Gatton College of Agriculture, Food and Environment will join forces with the Kentucky Maple Syrup Association, the Kentucky Center for Agriculture and Rural Development, The Ohio State University and the Ohio Maple Producers Association to host a workshop to expand the public's maple syrup knowledge.  
The primary objective is to cultivate and expand knowledge of the maple syrup industry and equip attendees with the necessary skills to embark on their own syrup-making ventures. 
"This hands-on maple syrup production workshop will walk participants through the entire process—from selecting and tapping trees to value-added options and retail considerations," said Billy Thomas, extension forester with the UK Department of Forestry and Natural Resources.  
During the workshop, participants may immerse themselves in the world of the state's maple syrup industry and gain insights into national trends related to maple syrup demand. 
The day promises to be a hands-on experience guiding attendees through the intricate maple syrup production process. Participants will learn about tapping techniques and various methods of sap collection as well as engage in discussions on maple syrup production.  
Participants will learn about value-added options and retail variables during the workshop's concluding dinner. 
"The maple syrup industry in Kentucky is experiencing remarkable growth," Thomas said. "We believe this program will play a pivotal role in supporting not only individual maple syrup producers but also the industry as a whole." 
To register for this enriching workshop, please visit https://ky-maplesyrup.ca.uky.edu/workshops. The cost is $10, including dinner. 
Partial funding for this project was made possible by the U.S. Department of Agriculture's (USDA) Agricultural Marketing Service through grant AM200100XXXXG007. Its contents are solely the responsibility of the authors and do not necessarily represent the official views of the USDA. 
---
Extension
Forestry