Society offers minorities a leg up in horse racing industry
Society offers minorities a leg up in horse racing industry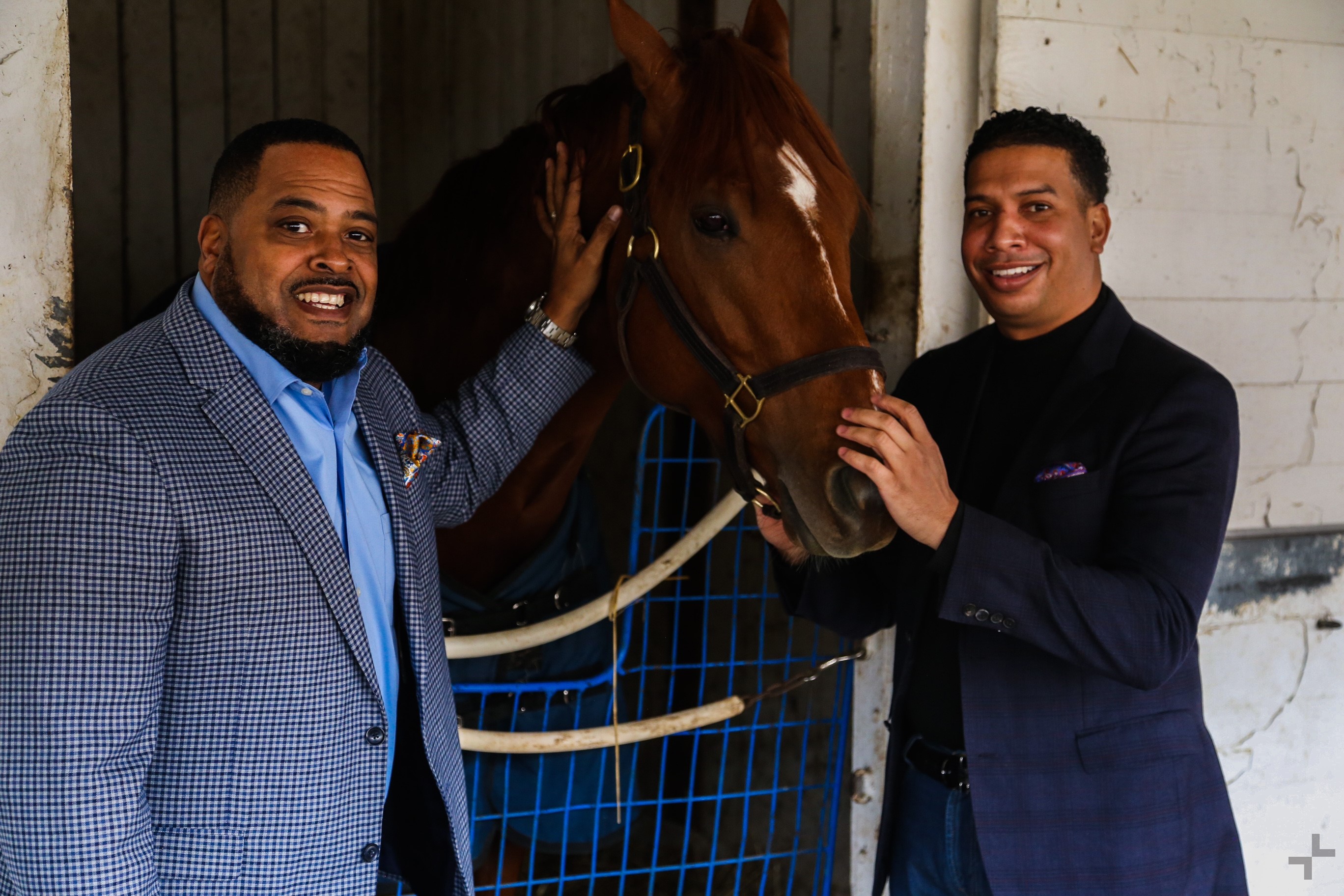 LEXINGTON, Ky.—
Two University of Kentucky equine students have received the initial internships at a Florida horse racing track provided through a collaboration between The Stronach Group horse racing company 1/ST and the Ed Brown Society. The society was created to promote and educate the public about valuable Black contributions to industry. 
Deja Robinson, a UK equine science and management major, said she is thrilled about the opportunities the internship that begins this spring can bring. 
"I am very excited for this internship," she said. "It will expose us to the various aspects of the industry such as racing, gaming, hospitality, marketing and horse care, which I am most interested in. Furthermore, I am looking forward to the hands-on experience, knowledge, and skills I will gain."   
Charles Churchill, another equine science and management major, will also be an intern. 
"Since my introduction into the industry, I have strived after two goals, observing the numerous professional routes in horse racing and learning how procedures and operations vary between all jurisdictions for both domestic and international entities," Churchill said. "I am humbled to be selected for this internship at Gulfstream Park and look forward to networking while gaining new knowledge on this incredible sport." 
"Career opportunities in horse-affiliated industries are much greater and more diversified than many people realize," said James MacLeod, professor of Veterinary Science and Director of UK Ag Equine Programs. "We are proud of everything that Deja and Charles have accomplished and very grateful to The Ed Brown Society and 1/ST for making this wonderful internship program possible." 
In the 1800s and early 1900s, African Americans had a rich tradition in horse racing. However, in more recent times their contributions have not been recognized. Ray Daniels and Greg Harbut formed the Ed Brown Society to create workforce growth for Black Kentuckians in the multi-billion-dollar horse racing business. 
Daniels and Harbut are respected throughout the racing industry and their horse, Necker Island, competed in the Kentucky Derby in 2020. It was the first time in 13 years that a Derby horse had African American ownership. They want to help other minorities gain a foothold in the industry. 
Daniels, president of the society and member of the UK board of trustees, said internships the organization provides at Florida's Gulfstream Park are a great step forward for students to enter the industry. 
"We try to build strong relationships in the industry that will break down barriers," Daniels said. "The interns will be introduced to the many wonderful career fields in this industry, from upper management to hands-on. Long term, these internships will lead to prominent job placement in the equine industry." 
The society is named after Edward D. Brown, a Lexington-born slave who, once freed, became one of the most successful Black people in the sport. As a jockey, he won the 1870 Belmont Stakes and as a trainer won the 1877 Kentucky Derby with Baden-Baden and began the training Hindoo and Ben Brush, who went on to win the 1881 and 1896 Kentucky Derbys, respectively. 
After a career of more than 30 years in the sport, which also included an induction into the National Museum of Racing and Hall of Fame, Brown died in 1906. At the time of his death, he was an affluent African American in the commonwealth. 
"Ed Brown was extremely successful, but we don't think he has received the recognition he deserved," said Daniels on the decision to name the society after Brown. "With all that he accomplished, we believed that he was a natural fit as our organization's namesake." 
To learn more about the Ed Brown Society, visit https://www.edbrownsociety.com. 
---
Equine