Sophie Beavin Honored as Student Employee of the Year
Sophie Beavin Honored as Student Employee of the Year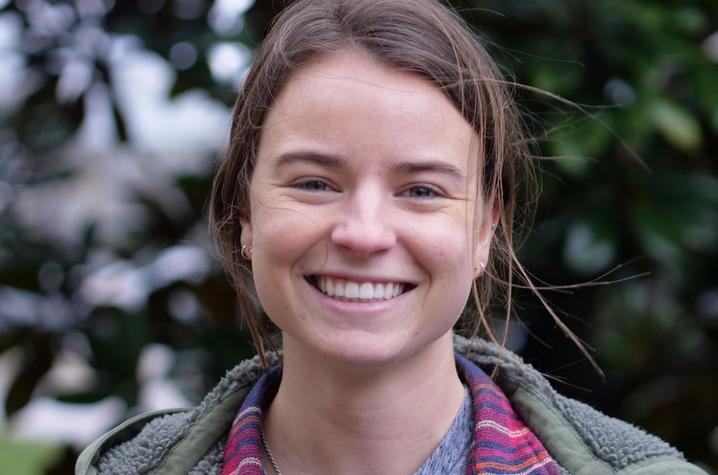 LEXINGTON, Ky. — Sophie Beavin, a University of Kentucky sustainability intern with UK Recycling, is the recipient of the 2020 Student Employee of the Year award from UK Human Resources. 
Beavin, a student in natural resources and environmental science in the College of Agriculture, Food and Environment and member of Lewis Honors College, was one of 10 finalists for the award, chosen from nearly 50 nominations across the university.  
Beavin recently completed her second year as a sustainability intern, and her department relied on her to take a leadership role. Sustainability interns also must complete an independent project. Beavin completed two. 
Beavin researched local recycling facilities to find one that would accept Styrofoam. This allowed UK Recycling to begin collecting Styrofoam containers from UK HealthCare and UK research labs, which receive many supplies in Styrofoam packaging. As a result, Beavin has helped UK recycle more than 9,000 pounds of Styrofoam. 
Additionally, Beavin worked with UK Facilities Information Services to create a resource map to help students find local places that recycle, fix, buy or sell used items.  
"Sophie Beavin is the hardest working and most dedicated student worker I have ever had here at UK," Joanna Ashford, Beavin's supervisor with UK Recycling, wrote in her nomination. "Sophie is an excellent student that embodies what the university stands for and is an outstanding example to other students on campus. Sophie will be GREATLY missed in the UK Recycling office after she graduates and has set the bar high for all the other interns who will follow in her footsteps." 
Ashford was out on maternity leave during this past football season. So Beavin trained and scheduled student volunteers to help with recycling efforts in the Kroger Field tailgating areas. She also set up an educational tent at every home game to answer fan questions. 
"I knew when I was on maternity leave that the program was going to continue without any issue with Sophie leading the program," Ashford wrote. 
Though unable to host Beavin and the finalists for a reception this year, UK Human Resources reached out to them individually to congratulate them and thank them for their work. 
"Part of the university's mission is to prepare our students for their lives after college," said Kim Wilson, vice president and chief human resource officer. "So many departments across campus support that mission by providing work opportunities. As we see each year, these student workers bring fresh ideas and energy to their departments."
Read more here.
---
Awards
Sustainability