StoryWalk fosters fitness, family fun and literacy
StoryWalk fosters fitness, family fun and literacy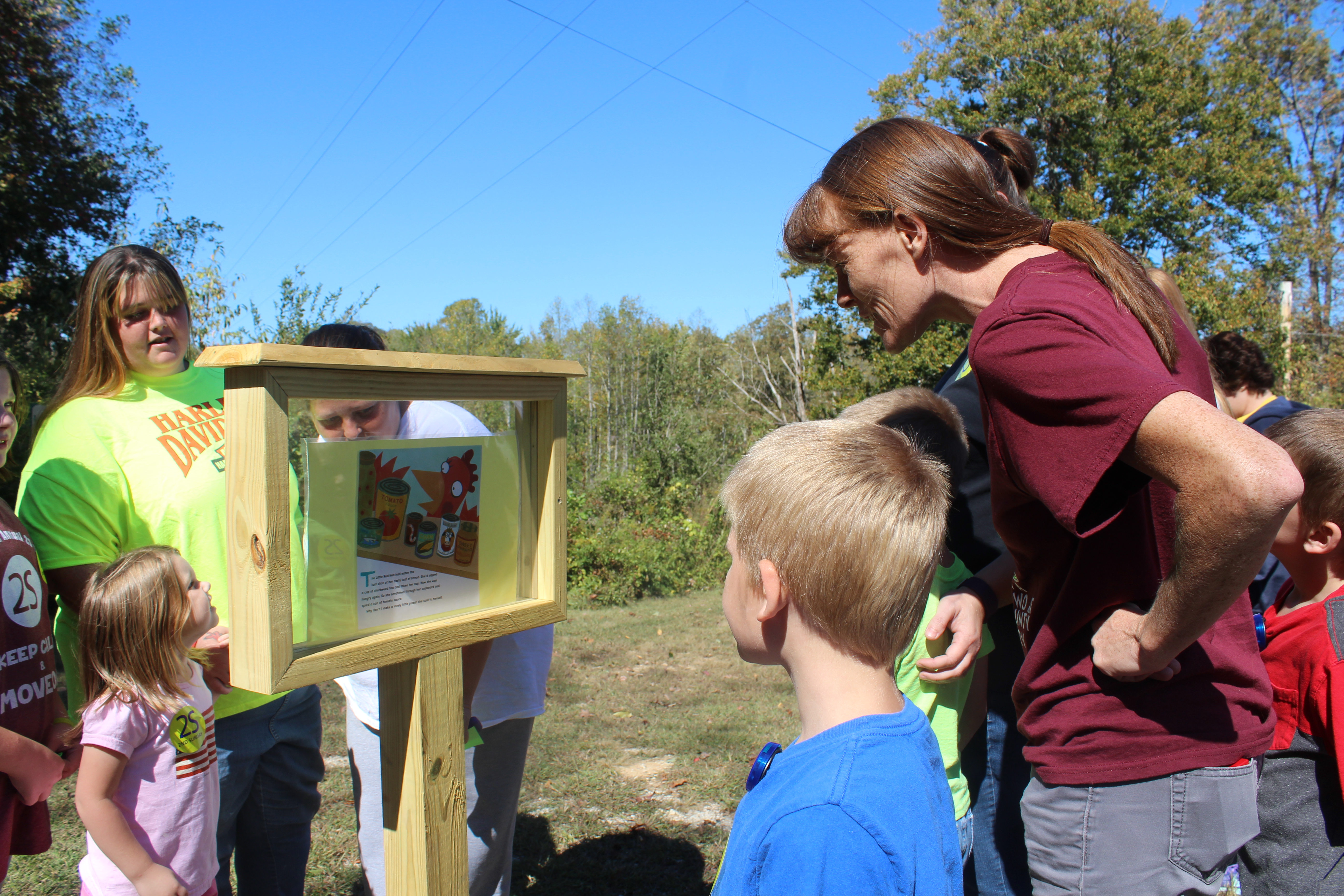 BOONEVILLE, Ky.—
On a warm fall day nearly 200 children and their families laced up their sneakers to read. The Owsley County office of the University of Kentucky Cooperative Extension Service recently received funding to install a StoryWalk in the Owsley County Park.
StoryWalk is a national program, started by Anne Ferguson of Montpelier, Vermont. Organizers mount laminated pages of a children's book on posts that lead readers through a walking trail. They stop every 10 to 15 feet to read the next page.
"We were so excited to put a StoryWalk in our park," said Natasha Lucas, Owsley County extension agent for family and consumer sciences education. "This is a fun, creative way to promote reading and physical fitness and bring families together along the way."
The first book on the trail was The Little Red Hen Makes a Pizza by Philomen Sturges and Amy Walrod. Lucas said the book is part of the county's literacy curriculum. It fits in well with what children are learning in school, and teachers can incorporate it into lessons. The first 100 children to participate in the StoryWalk also received a copy of the book.
Plans include featuring more books along the quarter-mile trail. When the weather is nice, Lucas plans to change the stories once or twice a month and with the changing seasons to keep families interested.
"This supports our reading initiatives and our desire for our families to become more physically fit," she said. "It also helps us focus on the younger population in the county, and hopefully, it will bring more kids to the park in the future."
The project was started with a grant from Kentucky Agency for Substance Abuse Policy. Save the Children, through its Kentucky Rural Initiative, sponsored the posts and the Owsley County Fiscal Court helped get the posts in the ground. For more information about the national StoryWalk program, click here.
---
Community Development
Extension
Family Consumer Sciences