Tree Farmer of the Year Field Day highlights Clifton Taylor family farm
Tree Farmer of the Year Field Day highlights Clifton Taylor family farm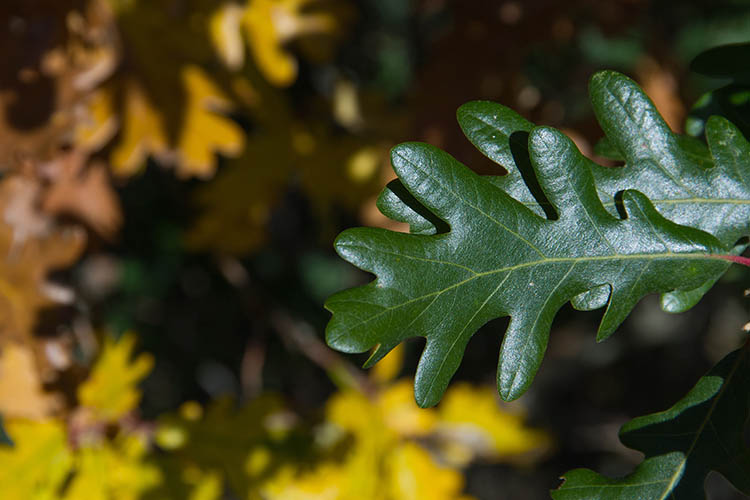 Published on Sep. 11, 2018
LEXINGTON, Ky., – The Clifton Taylor family tree farm in Gravel Switch will be the site of the Tree Farmer of the Year Field Day on Oct. 9. The Kentucky Forest Industries Association selected Taylor as the 2017 Kentucky Tree Farmer of the Year. The honor recognizes his extensive stewardship work.
The free field day is presented in conjunction with the University of Kentucky Cooperative Extension Service. From 1 to 6 p.m. EDT, the event will include a farm tour and dinner. The tour will focus on the history of Taylor's Elk Cave Farms and the family's involvement, commercial timber production and harvests, forest stand improvement and oak regeneration, water quality, wildlife habitat and recreation and information about landowner support organizations.
Taylor manages the 1,100 acres with an eye toward improving timber production and creating better wildlife habitat and recreational opportunities. The Taylors have done extensive work on their property, which was certified as a tree farm in 1972, to maintain the future availability of white oak. They now provide white oak logs for Irish Distillers' "American Oak Project," which uses certified Kentucky white oak for its casks. The miles of forest roads they installed provide access for forest management, fire control and recreational purposes.
"Cliff has spent decades managing his property with the assistance of forestry, wildlife and other natural resource professionals, many of whom consider his woodlands a great example of what can result from proper management," said Jeff Stringer, chair of the UK Department of Forestry and Natural Resources in the College of Agriculture, Food and Environment. "I encourage woodland owners to attend the field day; they will enjoy touring the property, learning about his management activities and speaking with forestry and wildlife experts."
Registration for the free event is required for meal planning purposes. Register no later than Oct. 2 by calling the Boyle County Extension office, 859-236-4484, the Casey County Extension office, 606-787-7384, or UK Forestry Extension at 859-257-7597.
The Clifton Taylor Family tree farm is located at 1495 Elk Cave Road, Gravel Switch. From Danville, take 34 west to Parksville, turn left on Johnson Branch Road. Turn right onto Kentucky 37 and go to Minors Branch Road. Turn left onto Minors Branch, then left onto Elk Cave Road and follow the signs to the parking area.
This year's field day is sponsored by the Kentucky Tree Farm Committee, UK Forestry Cooperative Extension, Kentucky Division of Forestry, Kentucky Department of Fish and Wildlife Resources, Boyle and Casey County Cooperative Extension offices, Kentucky Sustainable Forestry Initiative Implementation Committee and the Kentucky Forest Industries Association.
---
Environment
Events
Extension
Forestry
Sustainability