Tree Farmer of the Year Field Day honors Pelle Tree Farm
Tree Farmer of the Year Field Day honors Pelle Tree Farm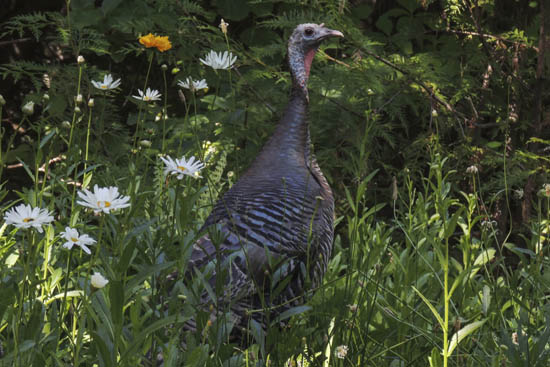 LEXINGTON, Ky.—
The Harry and Karen Pelle Tree Farm in Taylor County near Bradfordsville will be the site of this year's Tree Farmer of the Year Field Day.
The event is presented in conjunction with the University of Kentucky Cooperative Extension Service. Beginning at 1 p.m. EDT Oct. 2 and ending at 6 p.m., the field day will include a tour of the farm and dinner. Sessions will include timber management and timber values, pond management, native warm-season grasses, and wildlife food plots.
The Pelles have managed the 1,300-acre property for timber production, wildlife and recreation since 1982. They planted more than 25 acres of food plots and 50 acres of native grasses, resulting in improved habitats for deer, turkey and nongame wildlife. The Pelles are passionate about practicing good stewardship and take active roles in the Kentucky Woodland Owners Association, American Chestnut Foundation and the Quality Deer Management Association.
Preregistration is required for meal planning purposes. To register, call the Taylor County Cooperative Extension Office at 270-465-4511, UK Forestry Extension at 859-257-7597 or email forestry.extension@uky.edu by Sept. 29.
The Harry and Karen Pelle Tree Farm, 680 Lucian Sallee Road, Bradfordsville, KY 40009, lies in the southeastern part of Taylor County. The farm is accessible off state Route 337, south of Bradfordsville. Signs will be posted close to the farm.
This year's field day is sponsored by the Kentucky Tree Farm Committee, UK Forestry Extension, Kentucky Division of Forestry, Kentucky Department of Fish and Wildlife Resources, Taylor County Cooperative Extension, Kentucky Association of Consulting Foresters, Kentucky Sustainable Forestry Initiative Implementation Committee and Kentucky Forest Industries Association.
---
Crops
Environment
Events
Extension
Forestry
Sustainability