Tree Week: a week of tree-centric activities for all
Tree Week: a week of tree-centric activities for all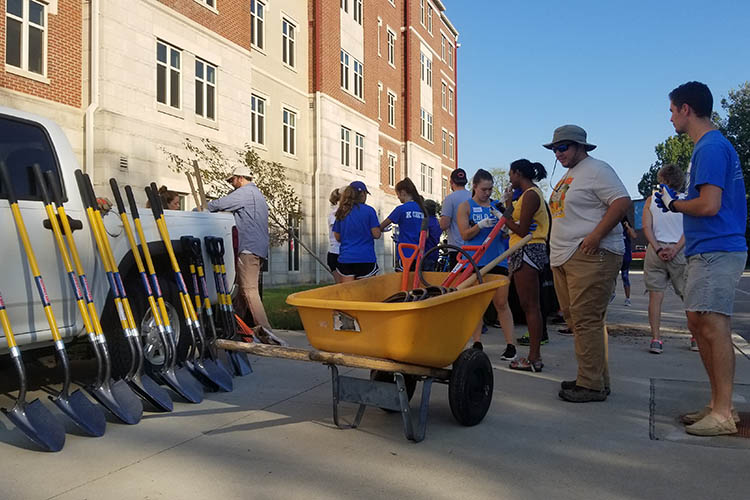 LEXINGTON, Ky., — Tree Week 2019 celebrates Lexington's trees and the myriad ways they impact everyone's lives. Venues around Lexington will be hosting family-friendly educational, recreational and community activities for all ages and interests, Oct. 12-19.
The free, weeklong celebration is coordinated by the Urban Forest Initiative in collaboration with a variety of tree-friendly entities, including Lexington-Fayette Urban County Government, the Lexington Public Library, Fayette County Public Schools, merchants, nature centers and community and nonprofit organizations.
Tree Week 2019 includes everything from seminars and workshops, community tree plantings, hikes, bike rides and tree tours to outdoor yoga, art, poetry, music and the Kentucky Tree Climbing Competition.
"Tree week is all about community engagement," said Mary Arthur, professor of forest ecology in the UK Department of Forestry and Natural Resources and co-lead of the Urban Forest Initiative. "People benefit from trees in so many ways. We hope to introduce folks to the obvious and not-so-obvious ways trees improve our health and enrich our lives."
A small sampling of the more than 70 events includes:
Talks and Workshops:

Wildlands Social Club: An Evening of Talks about Why Wild Places Matter, 6-9 p.m., Sunday, Oct. 13 at 21c Museum Hotel. The free evening will include talks, readings and music.
Shrubs and Understory Trees of Central and Eastern Kentucky, 8 a.m.-5 p.m. Monday, Oct. 14 at Floracliff. Advance registration is required.
The Little Life on Trees, a look into the amazing world of caterpillars, 3:15 p.m.-4:15 p.m. Tuesday, Oct. 15 at McConnell Springs Park
Tree Health Threats: A Journey through the Past, Present and Future, 6 p.m.-7:45 p.m., Wednesday, Oct. 16 at Wild Birds Unlimited

Tree Tours:

Tree Week Kickoff: 11 a.m.–2 p.m., Saturday, Oct. 12 at Seedleaf's Urban Farm
Bike Tour of Lexington's Greatest Trees, 9 a.m.-11:30 a.m., Saturday, Oct. 12, beginning and ending at Broomwagon Coffee and Bakes. The ride will include several parks and neighborhoods.
Raven Run Full Hunter's Moon Hike, 6:45 pm.-8 p.m. Sunday, Oct. 13
Tree ID Walk on the UK campus, 12:10 p.m.-12:50 p.m., Monday Oct. 14, starts at the Thomas Poe Cooper Forestry Building
Urban Forest Bird Walk, 8 a.m.-10 a.m., Friday, Oct. 18 at Shillito Park.

Tree Care and Plantings:

Castlewood Park Tree Care and Fun: 3 p.m.–5:30 p.m., Saturday, Oct. 12
Plant for the Planet: Meadowbrook Park, 9 a.m.-12 p.m. Saturday, Oct. 12
E. S. Good Barn on the UK campus, 11 a.m.-2 p.m., Sunday, Oct. 13
The Legacy Trail, 9 a.m.-11 a.m., Thursday, Oct. 17
Tree Planting and Fall Harvest Festival at Winburn Community Action Council, 4 p.m.-7 p.m. Friday, Oct. 18
Beaumont Park, 10 a.m.-2 p.m. Saturday, Oct. 19.
Volunteers will be needed to help plant at all locations.
The Arts:

Raven House: Pine Mountain Sessions, 7 p.m.-11 p.m., Saturday, Oct. 12 at Raven House. Performances by Kentucky artists from across the spectrums of spoken word, poetry, short stories and music. Reservations are required.
Do It Yourself Leaf Print Book Tote, 6 p.m.-7 p.m. Monday, Oct. 14 at the Central Library
Lavish! Art Project Workshop, 5 p.m.-8 p.m. Tuesday, Oct. 15 at the Shearer Art Building on the Transylvania University campus. Zoé Strecker will train volunteers to participate in her artwork, Lavish! by embroidering on images of Pine Mountain forests. Beginners and experienced embroiderers are welcome.
Canvas Creations: 4 p.m.-5 p.m., Wednesday, Oct. 16, Northside Library

Health and Fitness:

Yoga Under the Trees, 11 a.m.-12 p.m., Sunday, Oct. 13 on the lawn at Ashland, the Henry Clay Estate
Walk with a Doc, 12:10 p.m.-12:50 p.m. Wednesday, Oct. 16 at the Thomas Poe Cooper Forestry Building on the UK campus
"The collaboration from so many experts, groups, parks and neighborhoods has been inspiring and reinforces how important trees are to all aspects of our well-being," Arthur said. "We encourage people to bring friends along and also to meet new people as they engage in different ways with the trees around us."
A complete schedule and registration information for Tree Week 2019 events is available at https://ukntrees.ca.uky.edu/treeweek2019.
The Urban Forest Initiative, an assemblage of urban and community forestry professionals and enthusiasts working to enhance the tree canopy in the region, is a working group within the Tracy Farmer Institute of Sustainability and the Environment and housed within the University of Kentucky College of Agriculture, Food and Environment.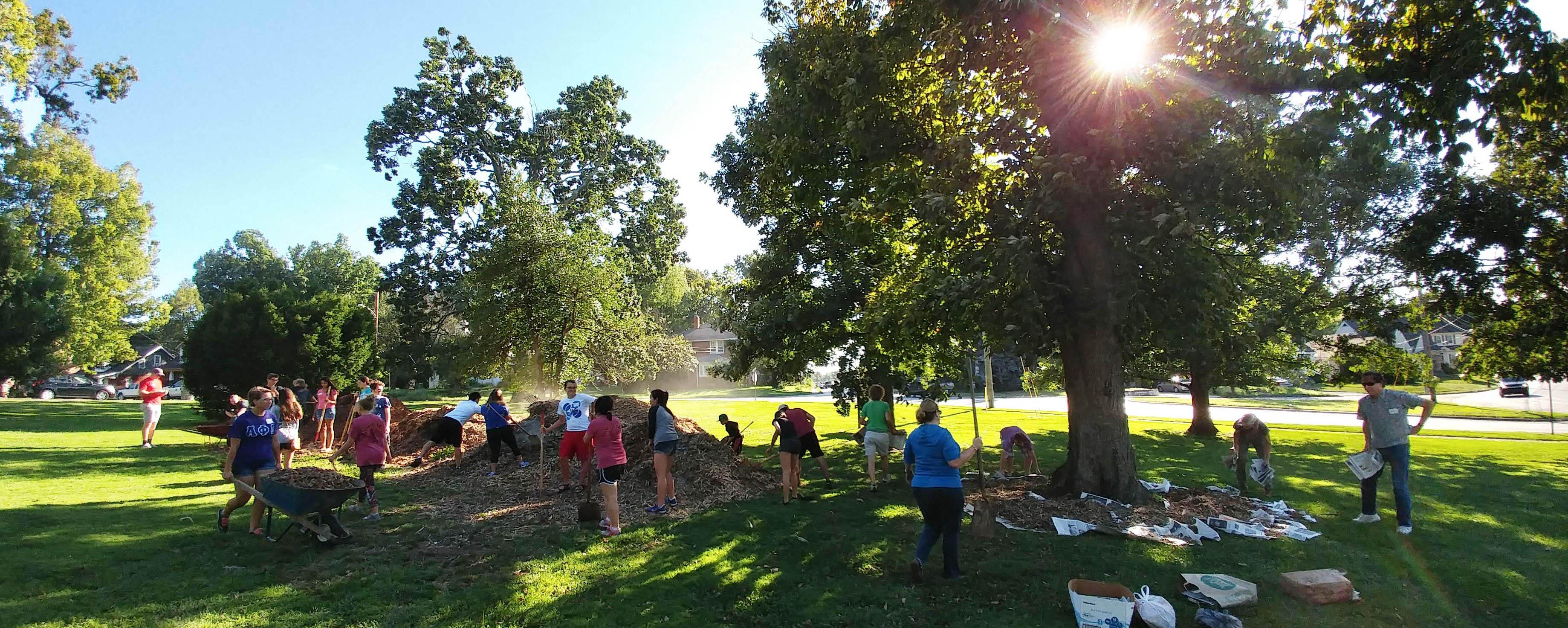 ---
Environment
Events
Forestry