Tri-state woodlands and wildlife workshop brings in the experts
Tri-state woodlands and wildlife workshop brings in the experts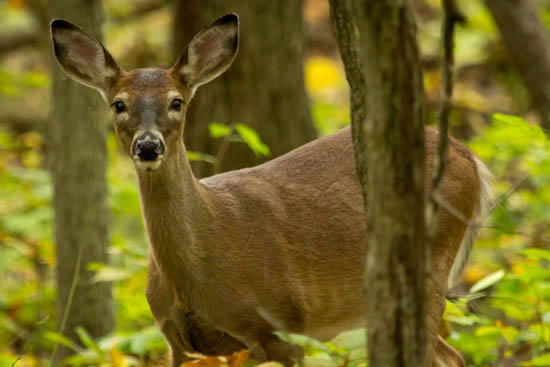 LEXINGTON, Ky.—
Forestry and wildlife experts from Kentucky, Indiana and Ohio will converge on General Butler State Park in Carrollton March 22 for the annual Ohio River Valley Woodlands and Wildlife Workshop.
The event is open to all those who own woodlands or live in the three-state region. The workshop will take place from 9 a.m. to 3:30 p.m.
Professionals from the University of Kentucky and Purdue University Cooperative Extension Service Departments of Forestry and The Ohio State University Extension School of Environment and Natural Resources will lead concurrent sessions in a wide variety of topics.
"This is a great opportunity for woodland owners to hear from the experts how to effectively and efficiently manage your properties, large or small, for timber production and wildlife," said Doug McLaren, UK forestry extension senior associate, who will teach two of the sessions. "The sessions are of a give-and-take nature, so there will be plenty of time for participants to speak with professionals who can either give them immediate answers or point them in the direction where they can find answers to their concerns."
Participants will come away with knowledge of the many resources and agencies that exist to help effectively manage woodland properties.
Sessions will run concurrently in three tracts, forestry, wildlife and alternative forest issues. A sampling of the covered topics include developing a woodland's full potential, invasive plant and insect species, white-nose syndrome in bats, impacts of coyotes, the importance of amphibians to forested ecosystems, nature photography and how trees have influenced American history.
Preregistration is required. Through March 14, the registration cost for the workshop is $45. After that date, registration is $55. Lunch is included in the registration. Descriptions of all sessions and registration forms are available online at http://www.tristatewoods.org. For other questions, contact Renee Williams at 859-257-7597 or forestry.extension@uky.edu.
---
Environment
Events
Extension
Forestry