UK's James B. Beam Institute introduces innovative teaching methods with new 30-foot column still
UK's James B. Beam Institute introduces innovative teaching methods with new 30-foot column still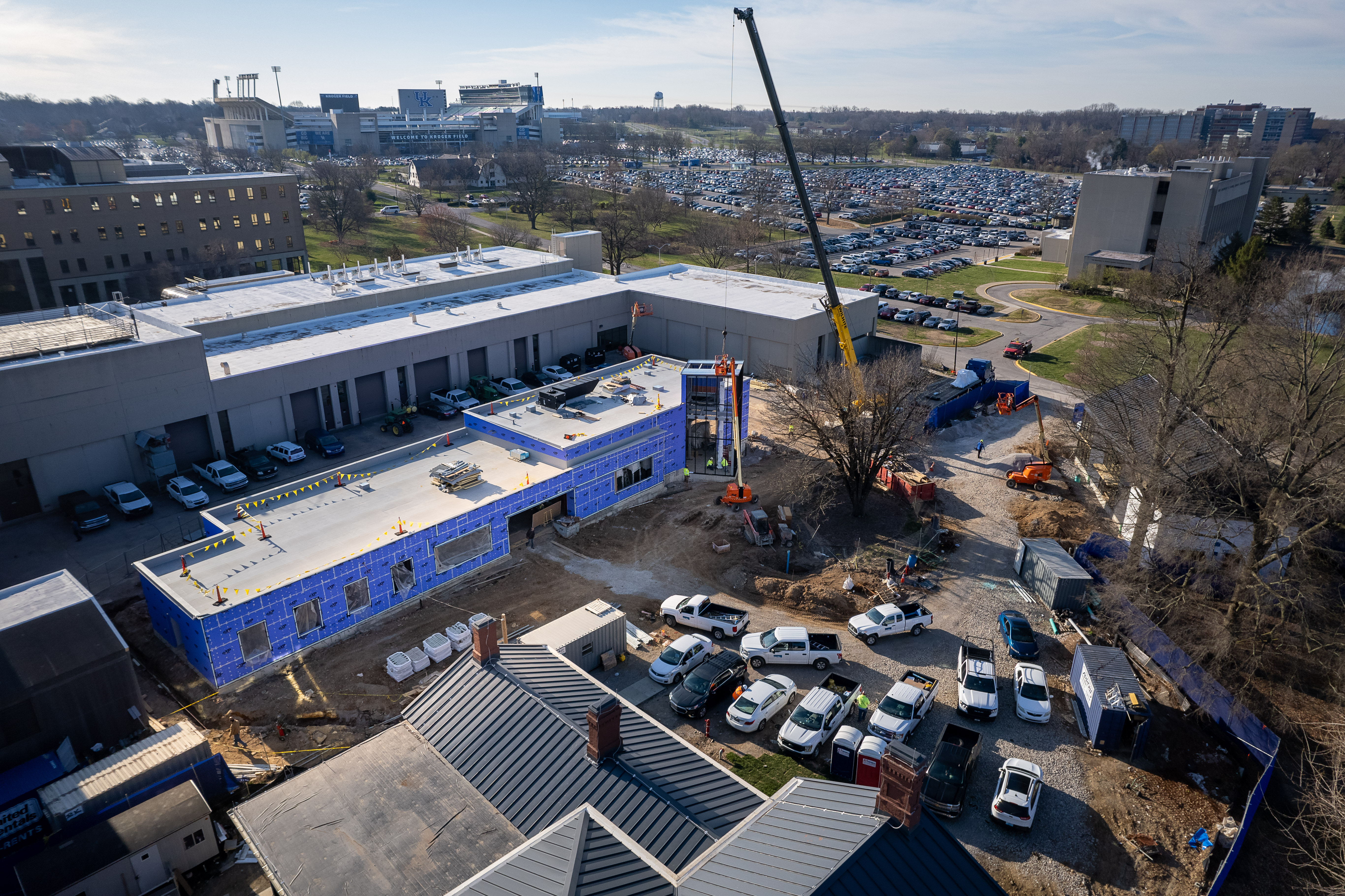 LEXINGTON, Ky., —
Getting a 30-foot-high column still inside the under-construction University of Kentucky distillery was no small endeavor. The still is the centerpiece of research and education for the spirits industry's next generation of distillers. In late March, a giant crane lifted the still from a tractor-trailer and carefully hoisted it high in the air before lowering it through the roof of the James B. Beam Institute for Kentucky Spirits.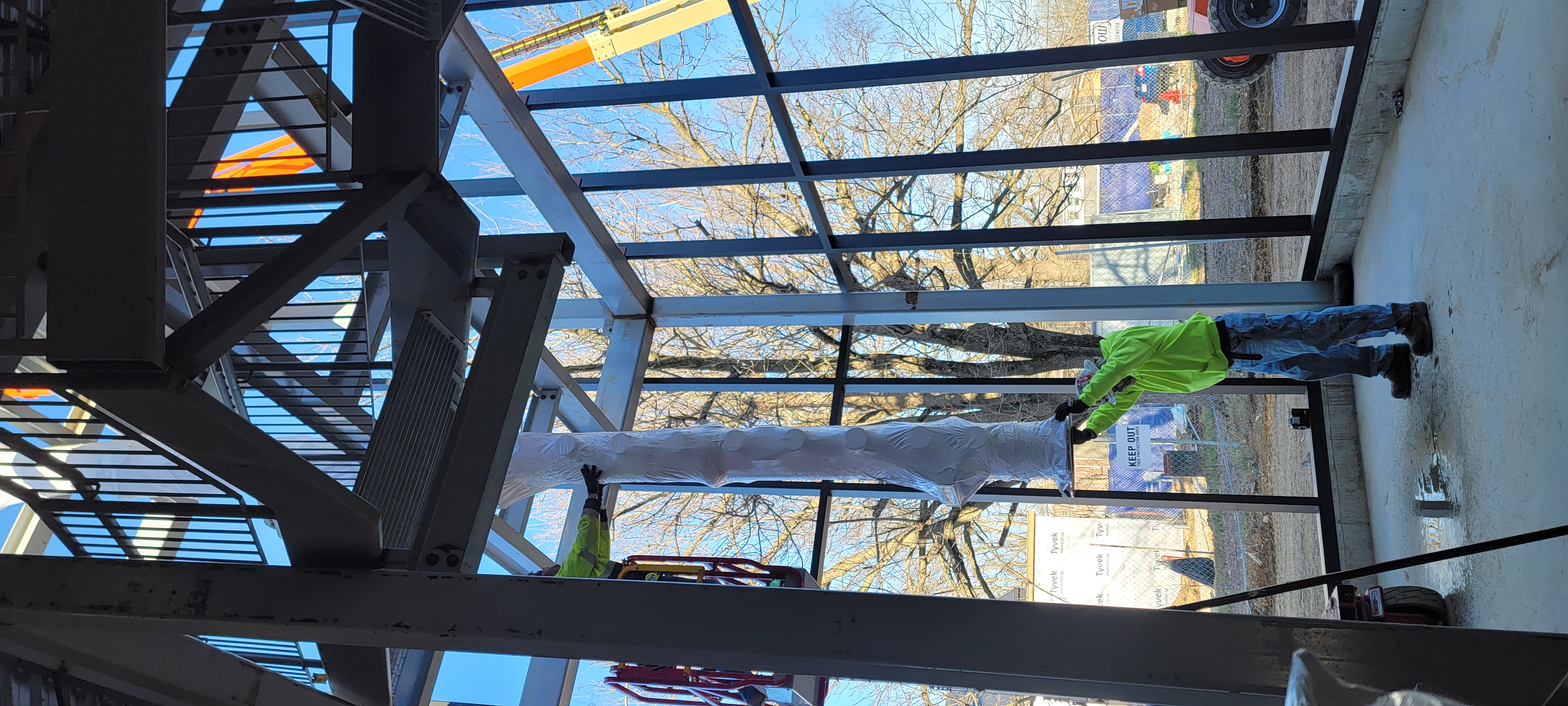 "This will be the largest teaching distillery in the United States and in the world," said Seth DeBolt, institute director and UK College of Agriculture, Food and Environment professor. "We modeled this system after the Beam Craft Distillery. It's a 12-inch column still and we have five fermenters. We'll have the ability to distill one barrel per day, but more importantly conduct research, education and outreach through the distillery."
Vendome Copper and Brass Works has partnered with the Beam Institute throughout the planning and construction process. They took parts of a still from the Beam Craft Distillery and customized them for the Beam Institute. Mike Sherman, vice president of Vendome, was onsite for the delivery.
"All of this equipment is the exact equipment you would see in a commercial distillery, just on a smaller scale with cookers and fermenters and a distillation column, condensers, beer heater," he said. "People can hands-on learn how to use the equipment and become distillers."
Sherman said this system will begin to help the Beam Institute educate future distillery workers in an industry with booming demand but lacking enough workers to keep up with that demand.
"Finding a program that teaches personnel to run distilleries and understand how to distill is hard to come by," he said. "There are not many people teaching those classes. But now you have a certification program here at UK… and where else would you want it besides the state of Kentucky to learn how to distill whiskey and make bourbon?"
Sherman said Vendome will continue to support the Beam Institute through equipment maintenance and donating labor. DeBolt said the relationship with Vendome is crucial to many of the institute's goals.
"They have built the Cadillac of stills in our signature spirits industry," he said. "It's a real honor to have them here. They have such a rich history of engineering excellence."
The column still is strategic for the way the Beam Institute plans to prepare students for careers in the industry.
"We wanted to teach using this vehicle rather than a batch distillation or pot distillation system," he said. "Students will have the opportunity to learn, get their hands dirty and be able to make a mistake here, rather than on the job."
DeBolt said the first students to work with the new equipment will likely be this fall.
The James B. Beam Institute for Kentucky Spirits ensures the welfare and prosperity of Kentucky's spirits industry. Through teaching, research and outreach, the institute promotes economic sustainability, environmental stewardship and responsible consumption. The Beam Institute is a multidisciplinary effort of experts from the UK College of Agriculture, Food and Environment, College of Engineering, College of Arts and Sciences and Gatton College of Business and Economics. For more information, visit the Beam Institute website at http://beaminstitute.ca.uky.edu.