UK 2020 Dining Report Surpasses Local Food Purchase Goals
UK 2020 Dining Report Surpasses Local Food Purchase Goals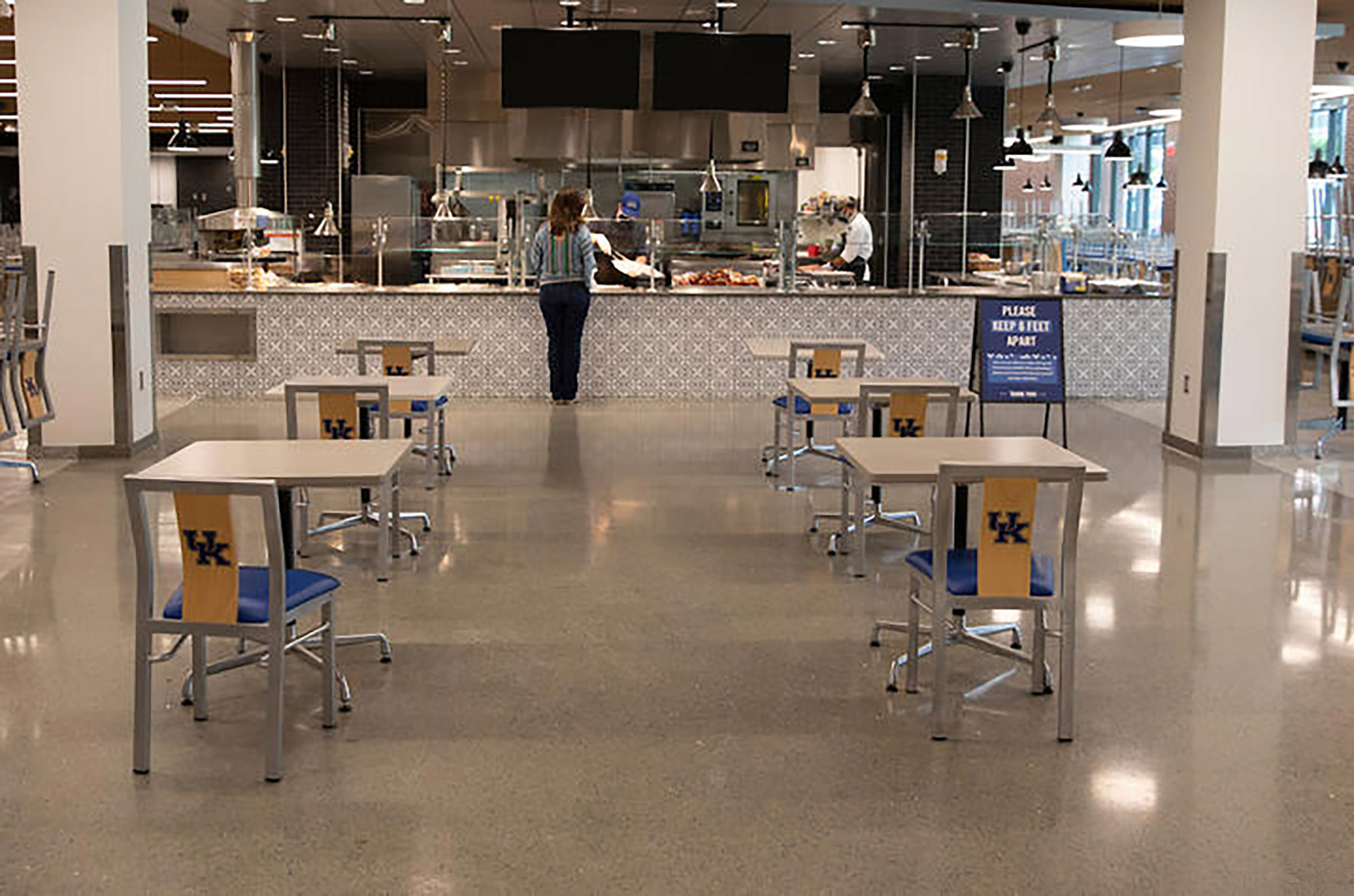 LEXINGTON, Ky.—
The annual UK Dining report for the 2020 fiscal year has been released, showcasing the University of Kentucky's partnership with Aramark surpassing all of their local food goals — spending over $3 million with Kentucky farms and food businesses. This report comes on the heels of national award recognition for The Food Connection from the University Economic Development Association.
The university's local food procurement initiative was created in 2014 when UK first signed a dining contract with Aramark. As part of the contract, Aramark is required to fulfill annual purchasing benchmarks relative to foods sourced from local farms and Kentucky-based food businesses. The Food Connection works with Aramark to monitor purchases against annual goals using a metric system they developed and create strategies for expanding local purchasing. Over the five years of the contract more than $9 million of local food has been purchased.
Goals are divided into two categories, Kentucky farm impact — things such as produce and meat — and Kentucky food business impact — things such as local coffee roasters and local food processors, as well as integration of local independently owned restaurants into dining services.
"It's great to see our efforts to get more farmers and food producers into the supply chain for UK's dining program and to witness the continued commitment to UK and our dining partners," said Lillian Brislen the executive director of The Food Connection. "We are not just meeting but exceeding our goals for local food requirement, even with our campus shut down in mid-March."
A big part of UK Dining's success is due to the partnership of local restaurants, which have taken over stations in the dining hall.
"Students get access to diverse food while also supporting local businesses. It's a win for everyone," said Melody Flowers, UK's executive director for strategic analysis and policy.
In addition to surpassing their benchmarks, The Food Connection at UK recently won a national economic development award for their efforts around local food, specifically their work in local food metrics. The local procurement metrics The Food Connection developed to support and monitor the dining partnership have made UK a national leader in farm-to-institution initiatives, as well as a formal leader of a national initiative in partnership with the U.S. Department of Agriculture to develop harmonized local food metrics.
"We feel proud of the work we do, but to get external recognition and have other higher ed institutions adopt our approach is incredible. Our work is replicable, scalable, and we are gratified by this experience," Brislen said.
For more information on UK Dining's food report click here.
---
Sustainability