UK Ag Biotech Day invites high school students to explore careers
UK Ag Biotech Day invites high school students to explore careers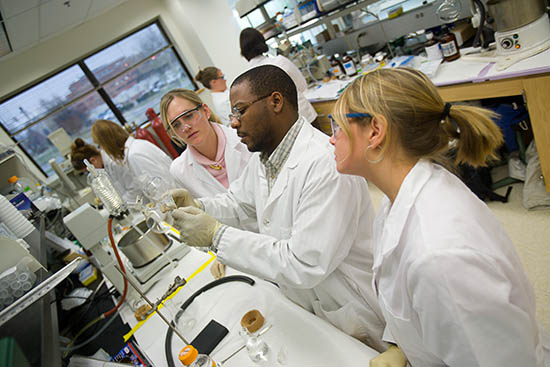 LEXINGTON, Ky.—
One of the burgeoning fields of the 21st century is biotechnology, which draws from many scientific disciplines to study living organisms. The University of Kentucky College of Agriculture, Food and Environment is hosting UK Ag Biotech Day, a free event for high school students to introduce them to the vast array of career opportunities in agriculture the field offers.
From 8:30 a.m. to 1 p.m. EDT July 22, students, parents and teachers will tour UK agriculture research labs and observe research activities. There will also be a free lunch, during which a representative from the college's agricultural and medical biotechnology degree program will present information on opportunities to study agricultural biotechnology at UK.
"At this event, we will have participating researchers who are using the biotechnology toolbox to fight invasive insects, improve soil quality, restore damaged forests and learn about the basic biology of plants—a great diversity of different areas of study and important applications!" said Ellen Crocker, a postdoctoral scholar in the Department of Forestry who is one of the event coordinators.
Graduate students and postdoctoral scholars will lead the laboratory tours, and undergraduates majoring in agriculture and medical biotechnology will be on hand to answer questions.
Any parent, guardian or teacher who wants to learn about careers in biotechnology is also welcome to attend.
"We need to bridge the gap between public perceptions and real-world use of biotech in agriculture," Crocker said. "This will be a good opportunity, for teachers especially, to stay abreast of the latest developments and opportunities in the field."
Registration forms and more information are online at http://www.tinyurl.com/UKBiotechDay.   Information about UK's agricultural and medical biotechnology program can be found at https://abt.ca.uky.edu/home.
---
Biosystems Ag Engineering
Entomology
Events
Forestry