UK agricultural engineers co-author updated grain drying and storage handbook
UK agricultural engineers co-author updated grain drying and storage handbook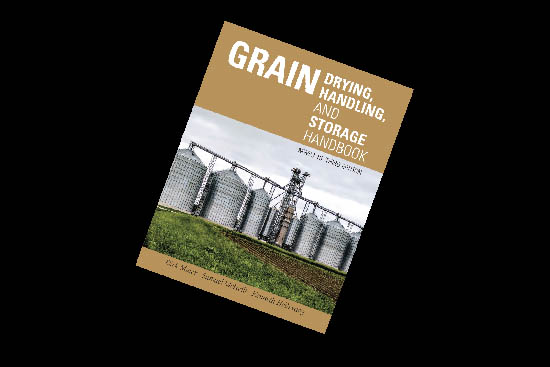 PRINCETON, Ky.—
Farmers and elevator operators throughout the country have expanded grain drying and storage capacity in recent years to keep pace with increased production. On-farm and commercial storage has grown to 13.2 and 11.1 billion bushels, respectively, with 205 and 80 million bushels in Kentucky. To help growers effectively manage these systems, agricultural engineers in the U.S., including two from the University of Kentucky College of Agriculture, Food and Environment, have produced a new edition of the Midwest Plan Service "Grain Drying, Handling and Storage Handbook" (MWPS-13).
"The publication focuses on planning a new grain facility or expanding an existing one," said Sam McNeill, UK agricultural engineer. "The handbook can help farmers and engineers design an efficient system that meets their current and future needs."
McNeill and Mark Purschwitz, fellow UK agricultural engineer, were among the co-authors. McNeill wrote the chapter on grain storage, while Purschwitz penned the chapter on safety.
"Safety has become even more crucial in system design and operation, because too many people are trapped in grain, get tangled in auger flighting, or develop respiratory problems from exposure to grain dust and mold particles," Purschwitz said.
The handbook has been widely used as a textbook and technical reference for industry users. It provides information on several topics including site selection, facility planning, safety, grain handling, drying, storage, automation and control. With the provided tables and downloadable spreadsheets, users can quickly calculate the storage capacity of commonly used structures. The handbook also features numerous color figures, illustrations and photos of different designs and configurations.
For more information on the publication, visit https://www-mwps.sws.iastate.edu/.
---
Biosystems Ag Engineering
Crops
Extension